A sweet someone turned seven this month!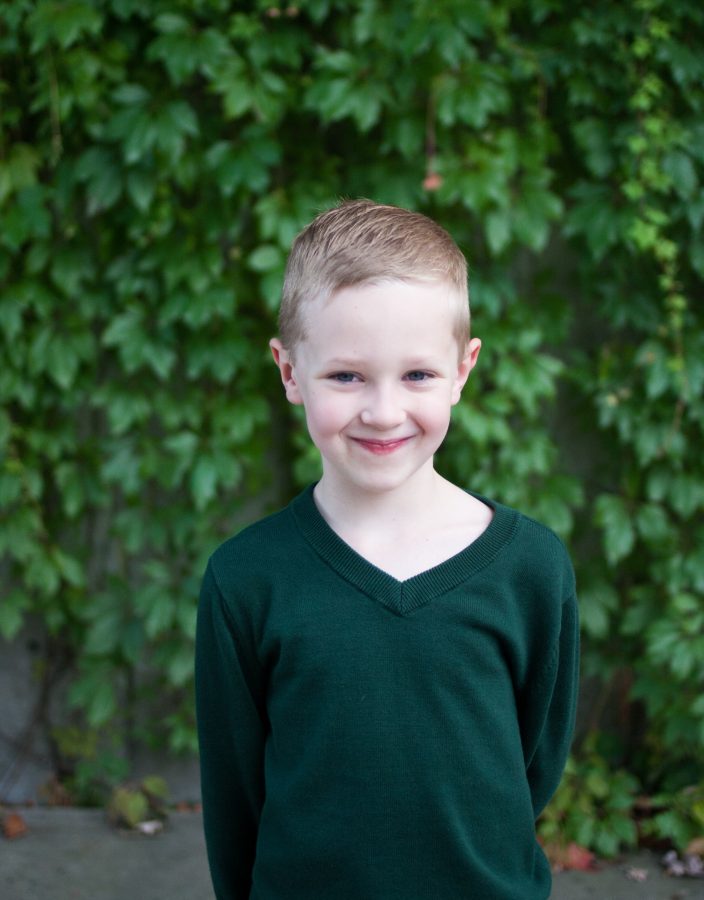 Carl couldn't be home for birthday dinner, but Grandma brought his favourite dessert and some new Lego to build!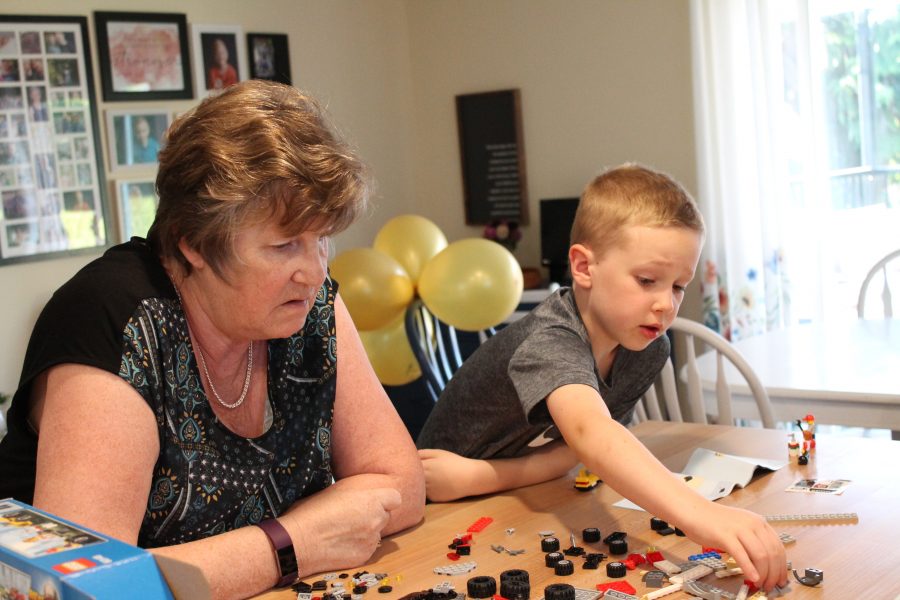 He finally decided he wanted a birthday party of his own, after getting used to the idea at friends' parties over the last couple years. Carl bravely handled the target shooting and crowd control part of the party, letting 10 boys fire at will at various targets, while I made sure there were snacks :)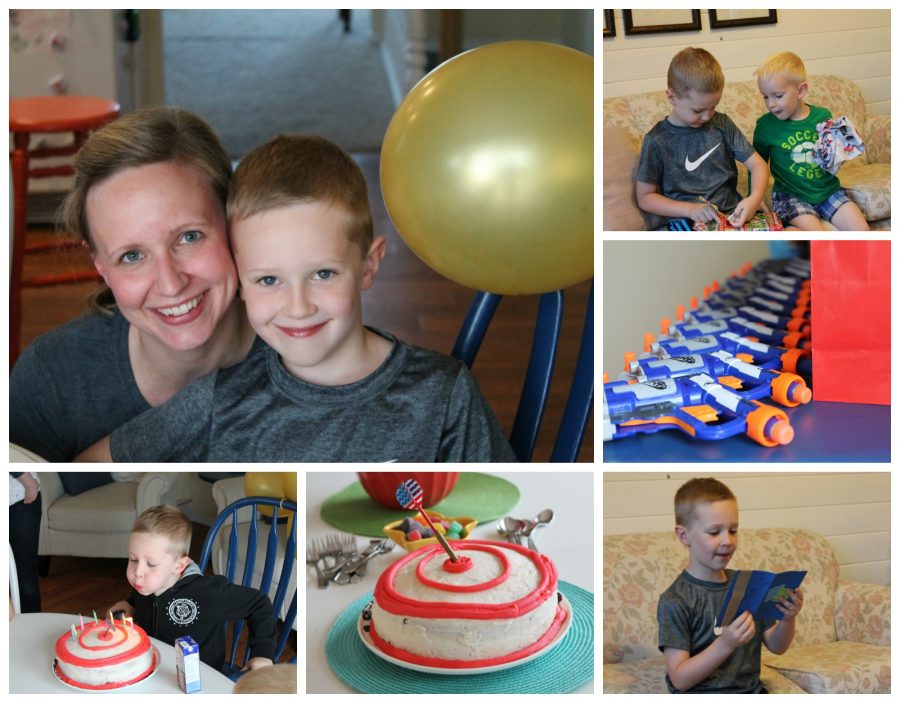 I'm still a little shocked to have a boy growing bigger before my eyes when I thought I would have only girls, but here he is, the oldest brother, leading three younger brothers without even realizing it, getting leaner and smarter and ever more certain about his interests and ideas. I have to say, having boys is turning out to be a lot more fun than I thought it might.