I never thought I would be so very thankful for a water park.
Some genius booked swimming lessons right at nap time for two weeks straight, and then agreed to a weekend trip in the middle of it, which resulted in a lot of tired, crabby kids and one tired, crabby mom on far too many days.
Thankfully, our swimming pool happens to be attached to a fabulous water park, so we could go early every day, when everyone had asked one too many times when it is time to goooooo and the baby needs to nap and we can't put him in bed because we have to leave too soon but we can put him in the carseat and the stroller and hope like crazy he falls asleep and then life will be easier because my arms will be free to wrestle the two-year-old whose nap is being held off.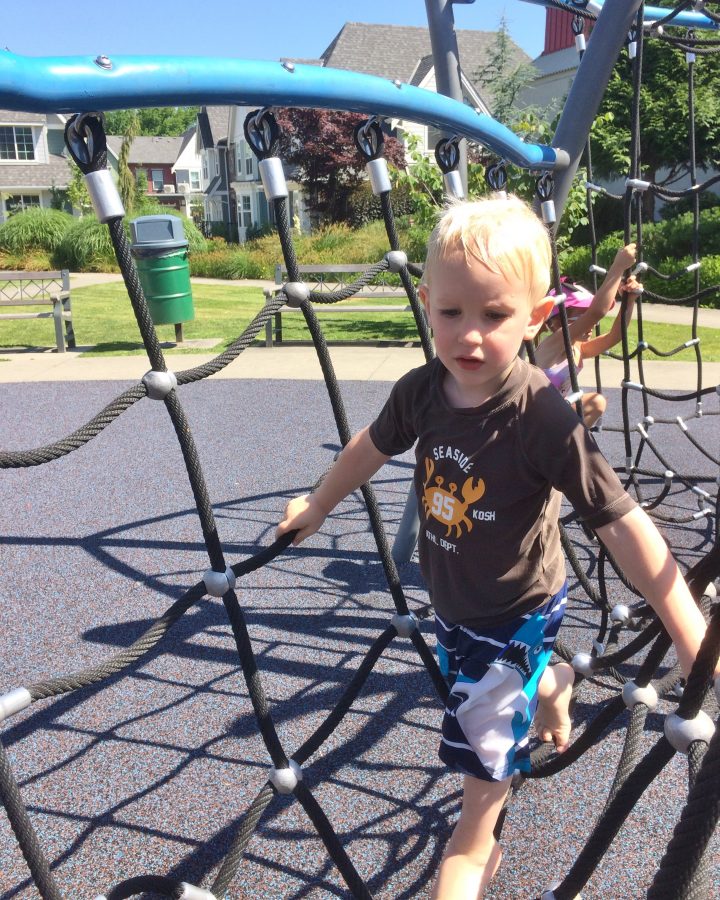 Breeeeaathe.
Just a little test with the belly first…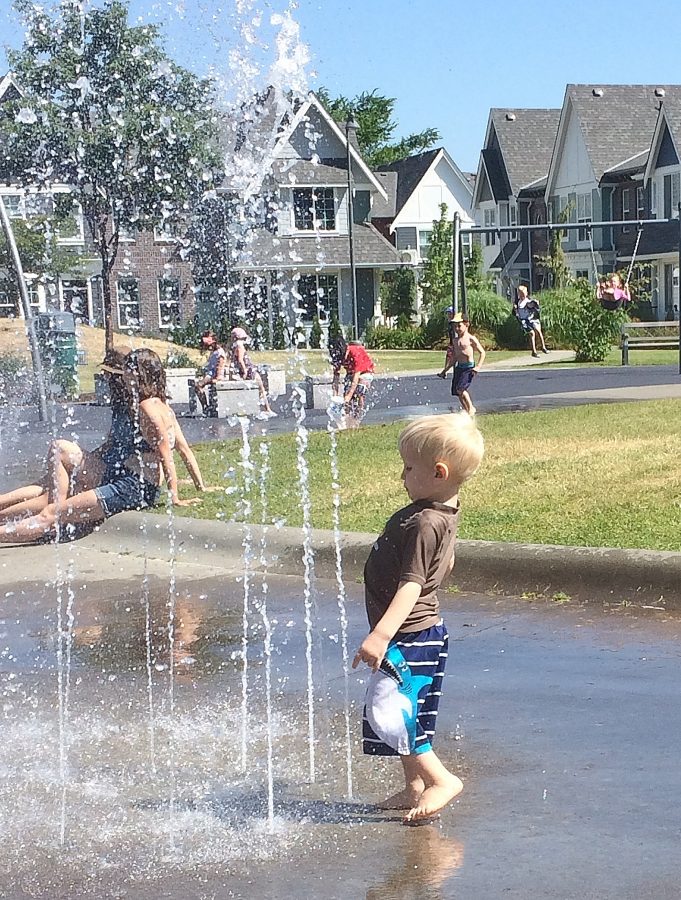 Yup, that's cold.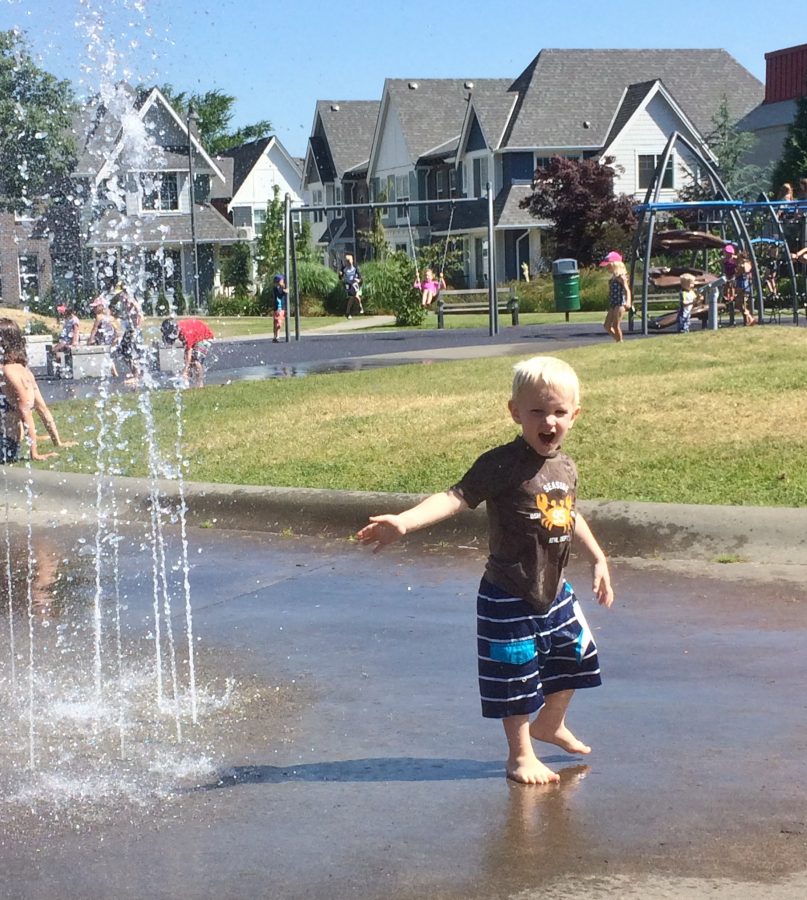 Also, why are you wearing your big brother's swim shorts when you got your mama's short legs?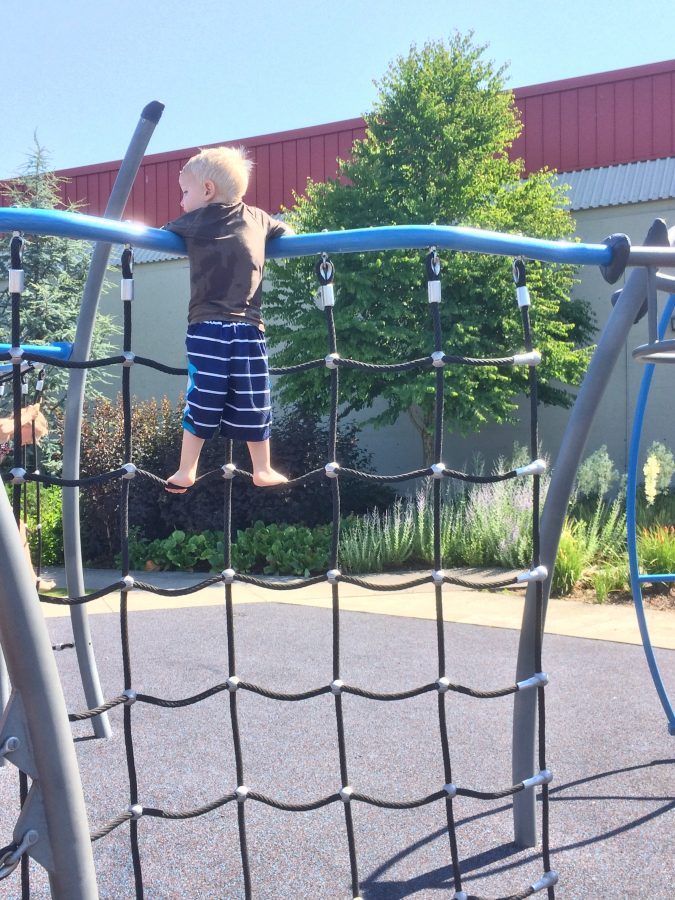 Someone to look up to.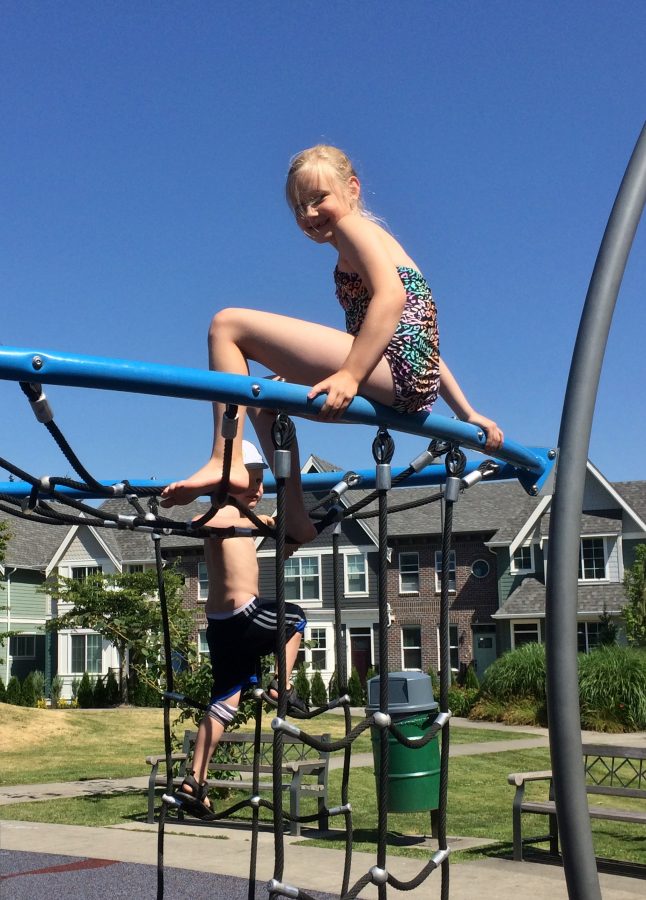 The fact that all of this is less than 5 minutes from my house is a fact that never gets old.
We spent almost every morning of the last two weeks at this water park, and the weather was cooperatively spectacular so that even I of the white skin and tendency to burn am looking moderately tan. Now that we have no swimming lessons again until late August, I hope to enjoy this place even more, at times of day that I choose more wisely.