This sweet little face has officially been around for 7 whole months! I say it every time, but I honestly don't know how that time went so stinkin' fast. He is so happy, and such a carbon copy of some of my other kids, that it's just so obvious that he belongs.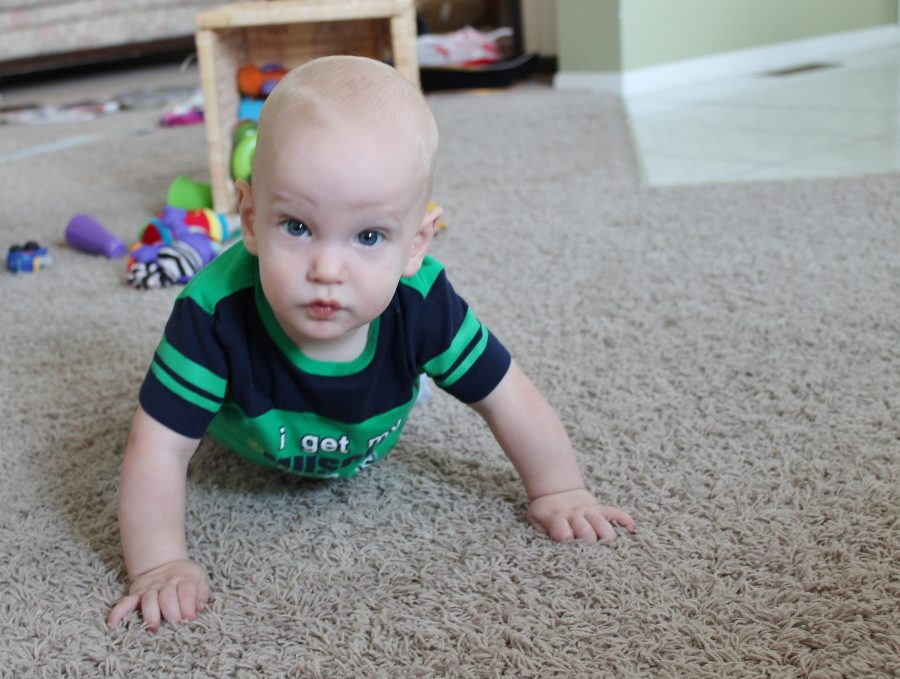 He's hit that time when they suddenly learn and change so fast, and in the past month he's sprouted his first tooth, learned to crawl, started consistently sleeping 12 hours at night, started eating actual (if smooshy) food, and can sit and stand with minimal support.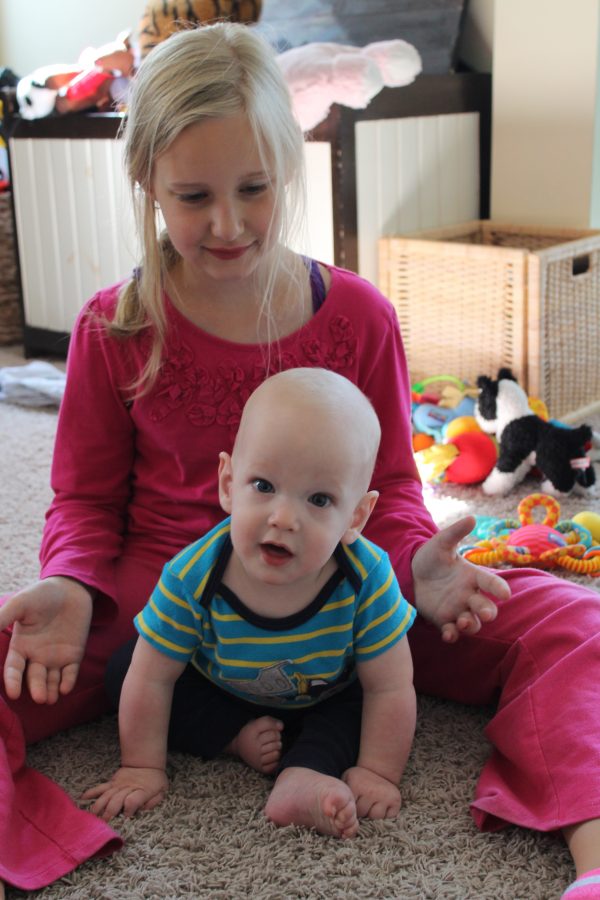 Summer holidays mean there's always a playmate, and perpetual mess to explore.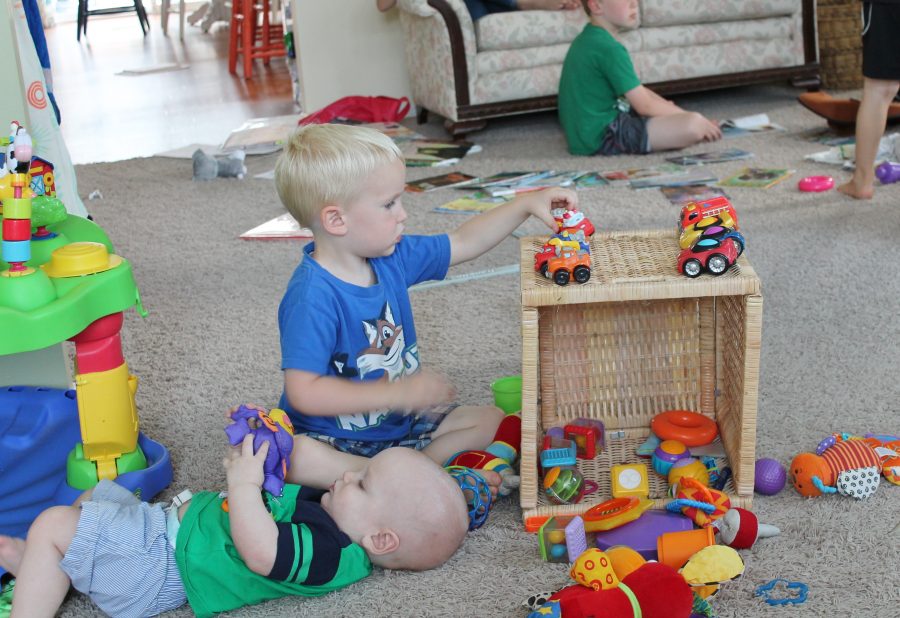 Summer at this age means finding ways to keep him contained basically any time we're outside, or doing the outside things while he naps to prevent him from eating the world.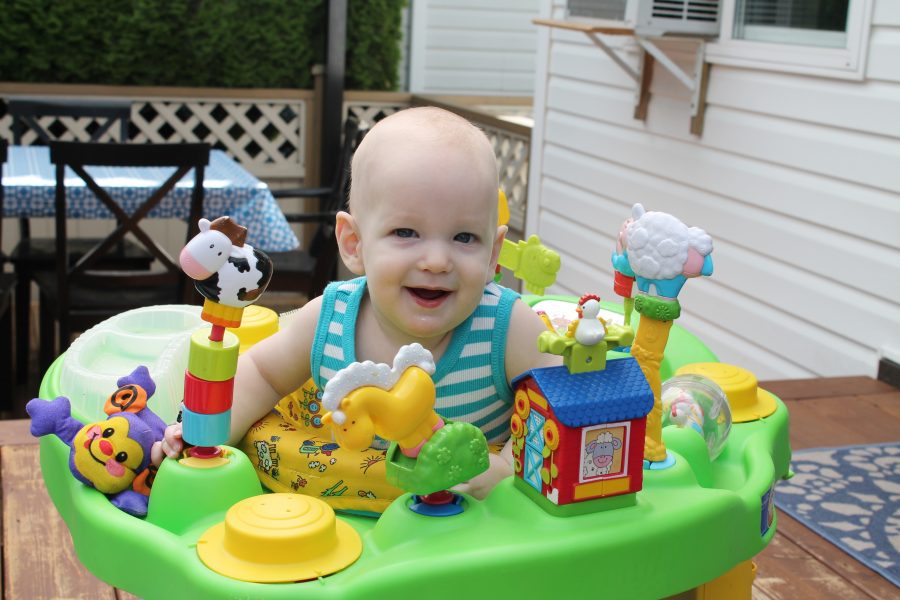 His big sister is the best little mama, and never gets tired of loving on him.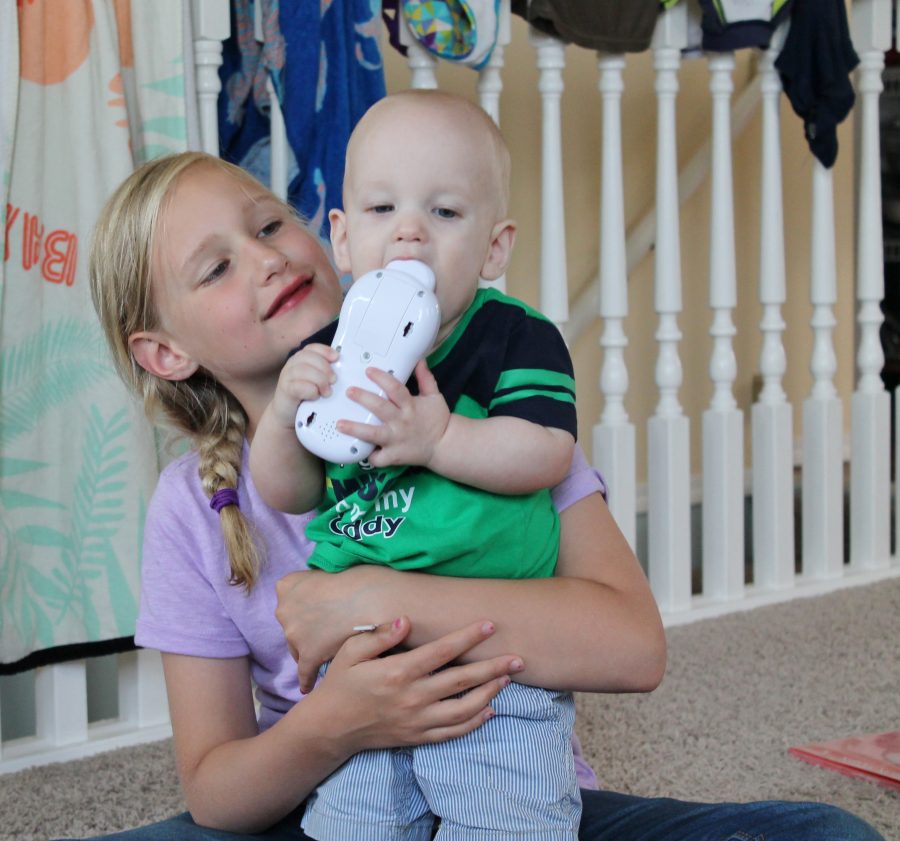 My sister just had a sweet, scrunchy brand new baby, and it's a vivid reminder of what an actual baby looks like. It doesn't look like this. Thankfully this is pretty ok too :)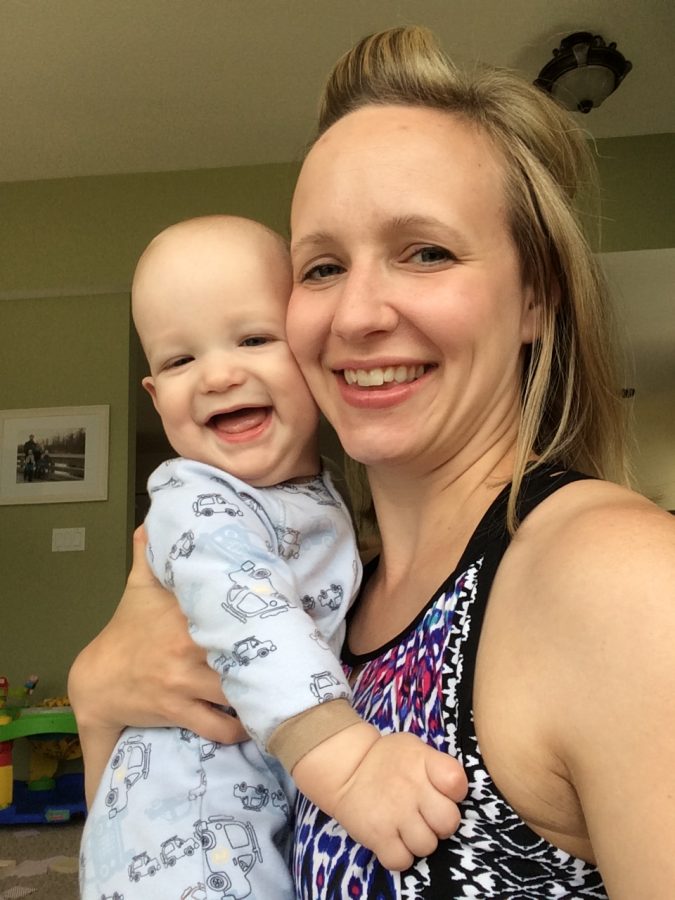 All this growing and developing is very exhausting.