This morning there was a lady behind me in line at the grocery store with a five day old baby, and, of all the ridiculous things, I was kind of jealous. I think I might be turning into that sort of person I've always wondered about that wants to hold other people's babies besides their own. That tiny squishy newborn face this morning made me all heart-eyed and soft inside, and made me realize again how quickly time goes, and how BIG my four-month-old is already.
Look at him exersaucing with such a sturdy neck.
Look at him sleeping like the most exhausted of pancakes in the big crib, all grown out of his bassinet.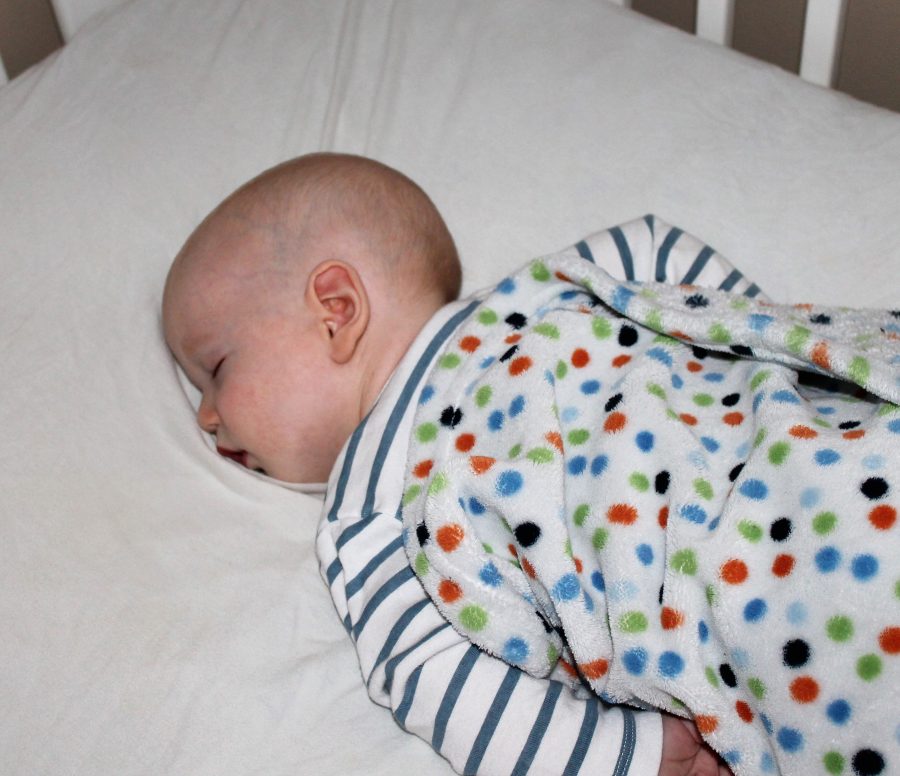 Look at him so pleased as punch that he's figured out how to roll over.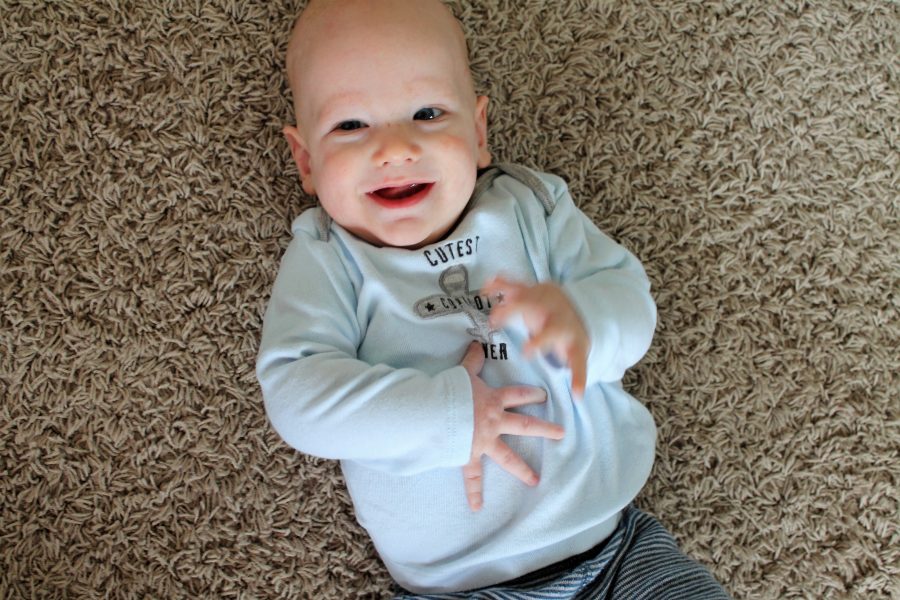 Look at him all dressed in his Sunday best and chatting religion with his daddy.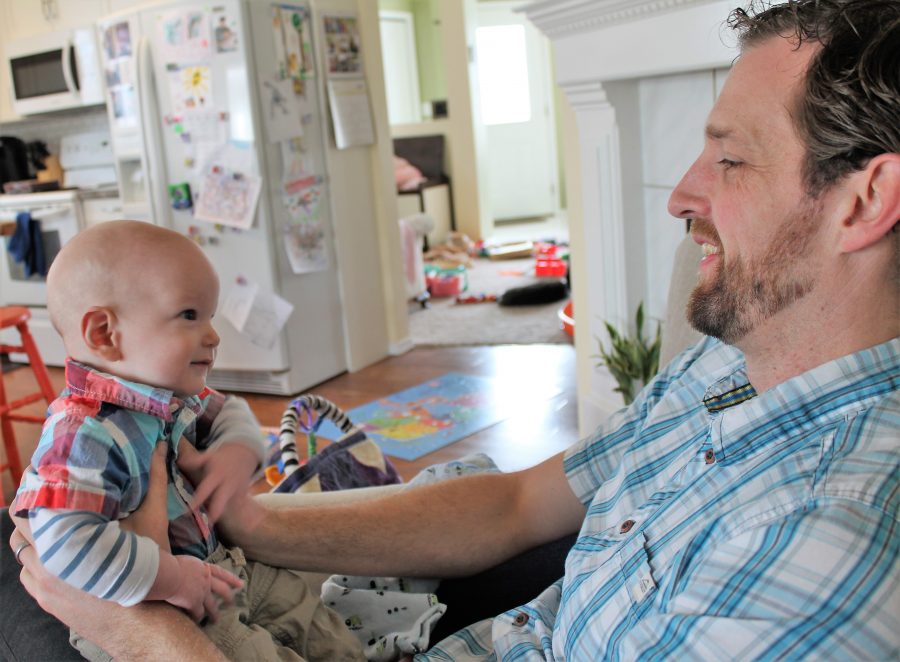 Five days old seems like a lifetime ago! Don't tell Carl, but I think 6 sounds even better than 5 ;)