In May, I bought a small potted house plant vaguely labelled "tropical" at the plant store.  The lady assured me it would not flower and so bother me with pollen, and all it needed to be happy was daily water and lots of sun.
Five months later, we have a small tree needing frequent re-potting in whose shade we sit.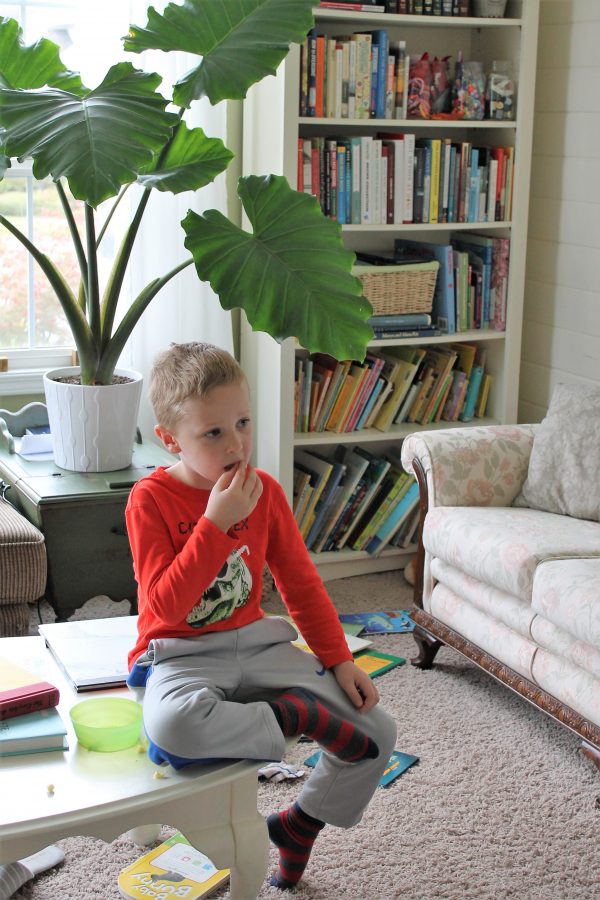 I move it around depending whether we care about access to our book shelf or TV that day.
I put it outside when I learned it was an elephant ear plant, but within 2 hours it was completely wilted, limp and sad. Worried I had killed something I had so far grown so successfully, I brought it back inside, and we could visibly see it perking up, so happy it was to be home. Well NOW I can't get rid of it, when it loves it so much here.
We're considering coffee table designs that can work around it for the inevitable day when it needs the center of the room. Also, smaller greenery recommendations for someone without much of a green thumb for indoor plants are much appreciated :)