A couple months ago I had the fun of trying out Carnivore Club, a Canadian-owned subscription meat service, and the fanciest meats ever to grace my fridge and palate came to my doorstep. While I wouldn't say my inner carnivore roars strong (unless we're talking a good steak), I live with a man who definitely likes his meat.
Once I'd gotten over my squeamishness about eating meat that had travelled at room temperature (if you read up on dry cured meats, apparently this is quite acceptable), the meat really was some of the best I've ever had.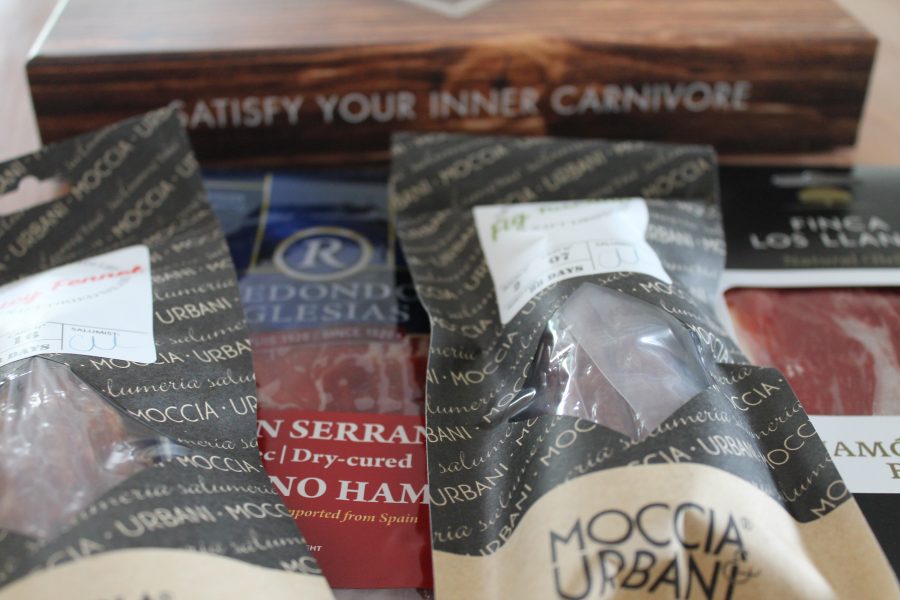 And look at the pretty packaging.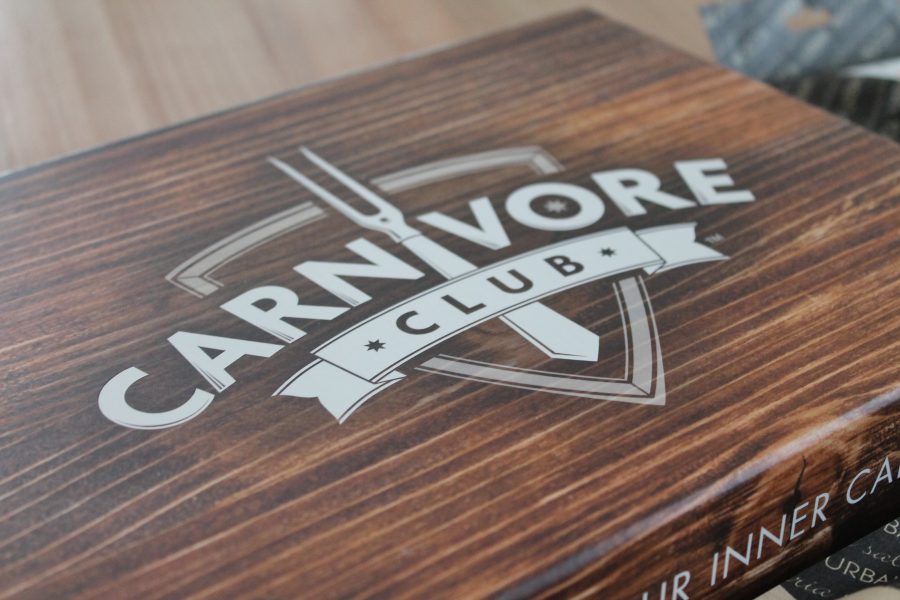 While the monthly subscription price of $50 and the breeding and background of the meat is clearly geared at fancier people than me, this makes for a fun, unexpected gift – you can get one month for $55 if you don't want to commit for a long-term subscription.  The marketing is definitely geared at men, one of which I am not, so maybe the thought is that men are more into meat than women? Or maybe it's just because men are notoriously difficult to buy for, so this is a good option that isn't socks, tennis balls, or something way too expensive like a new truck or set of golf clubs.
And if you live with the man you're delivering meat to, you get the bonus of enjoying it too. Like we did with this Fig Toscano Salami alongside some cheesy bacon spinach dip, sourdough bread, and deep dark chocolate fondue with all the fruits and the greatest of friends. The happy stuff evening eating is made of.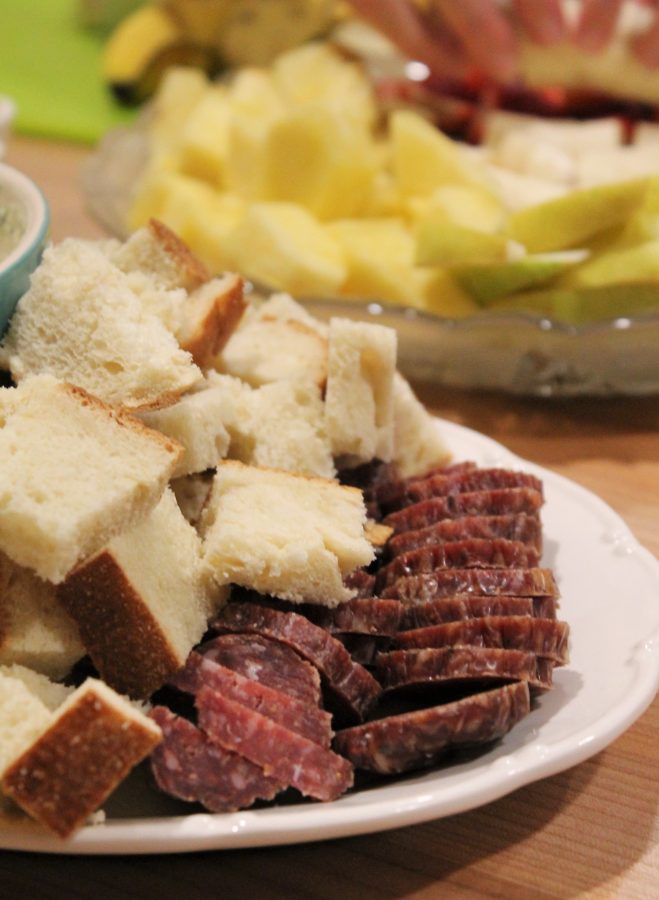 The spicy fennel salami made an excellent addition to my first butternut squash soup of the season, and the fancy hams (similar to prosciutto) made it onto flatbread and an appy platter. The care and quality that goes into each meat selection is laid out in the brochure that comes with the package, and it was definitely interesting to know that the serrano ham came from pigs who spent their last months exclusively foraging in a very particular forest in Spain, and whose meat was then carefully cured for close to 2 years before it is considered ready for consumption.
To be honest, I am a person of less-discerning palate when it comes to wine, and I have learned that meat is not really so different. Carl can rock a blind wine tasting like nobody's business, pointing out oaky undertones or light apricot notes while I cheerfully shrug and try another sample, and the same was true with the meat. He declared it definitely some of the best meat he had ever eaten, while I shrugged and tried another sample. I blog about simple food because I am a simple person with simple tastes, but I was glad he got to enjoy savouring these special meats and can see this being a great unique gift for many hard-to-buy-for meat lovers out there.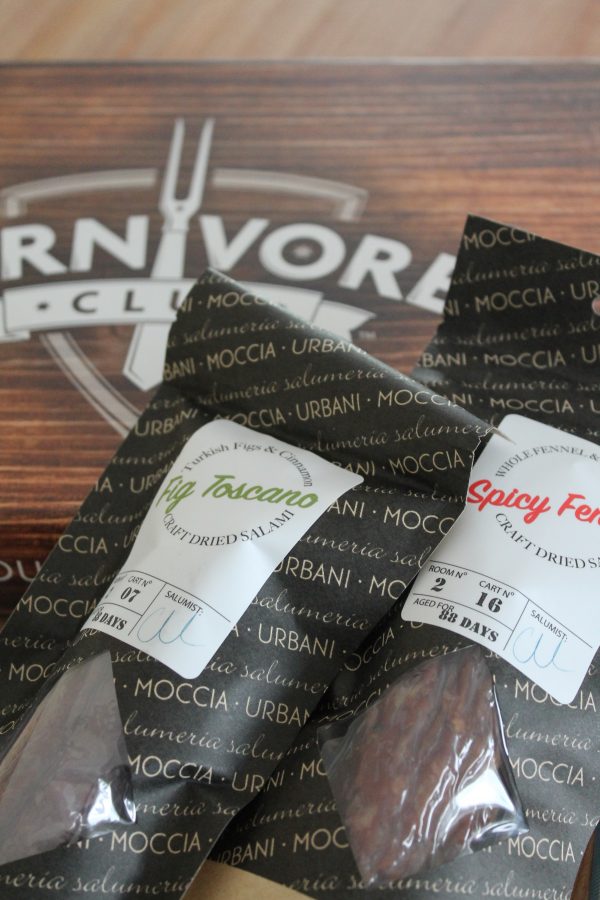 What do you think? Would you try it, or do you have someone in your life who'd be thrilled to get a surprise box of fancy meat in the mail?
*Disclosure: I received a complimentary box from the Carnivore Club in exchange for an unbiased review. All opinions are, as always, my own.