Just a couple weeks after the last birthday, we had another birthday to celebrate!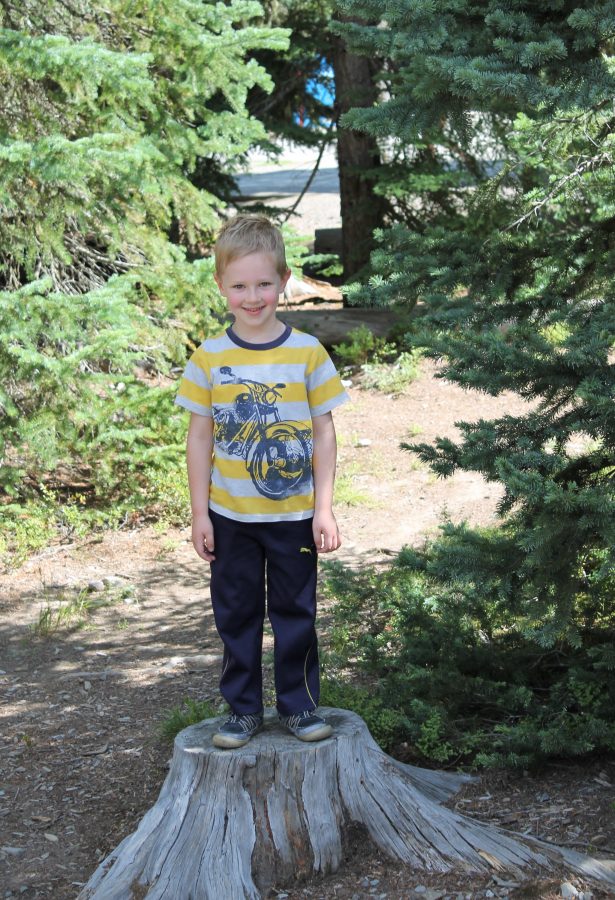 This guy pulls at my heartstrings with his sweet nature and desire to keep the peace and make sure everyone's happy and taken care of. He rarely asks for anything, so basically anytime he does I want to get it for him immediately, so obviously it happened that he got the light sabre he wanted more than anything.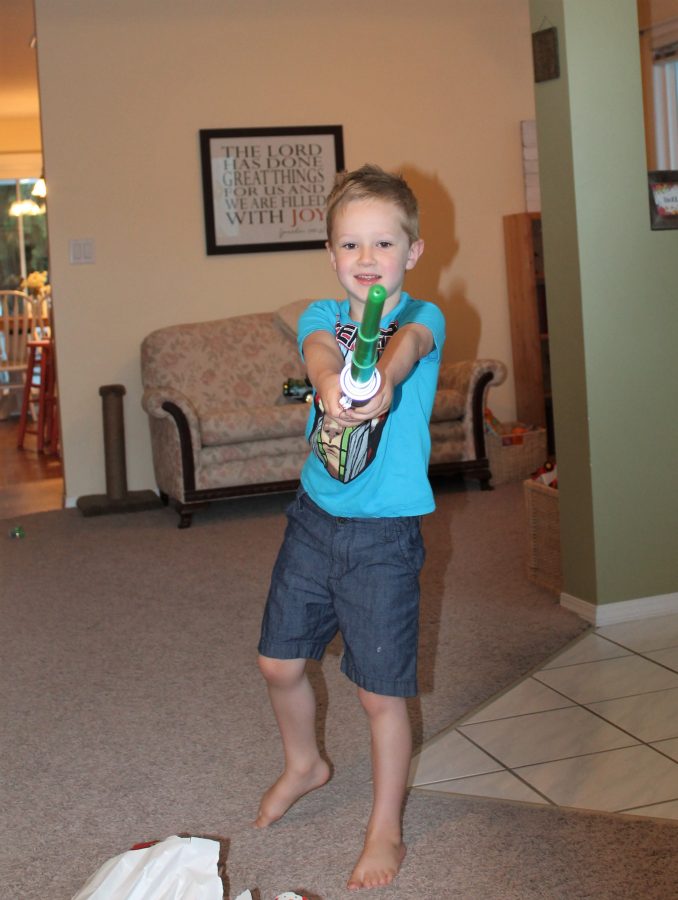 That and plenty of Lego to build, and an ocean animal book since ocean animals are  on his list of things he wants to learn everything about this year (I told him that's a fairly large subject but he is not dissuaded.)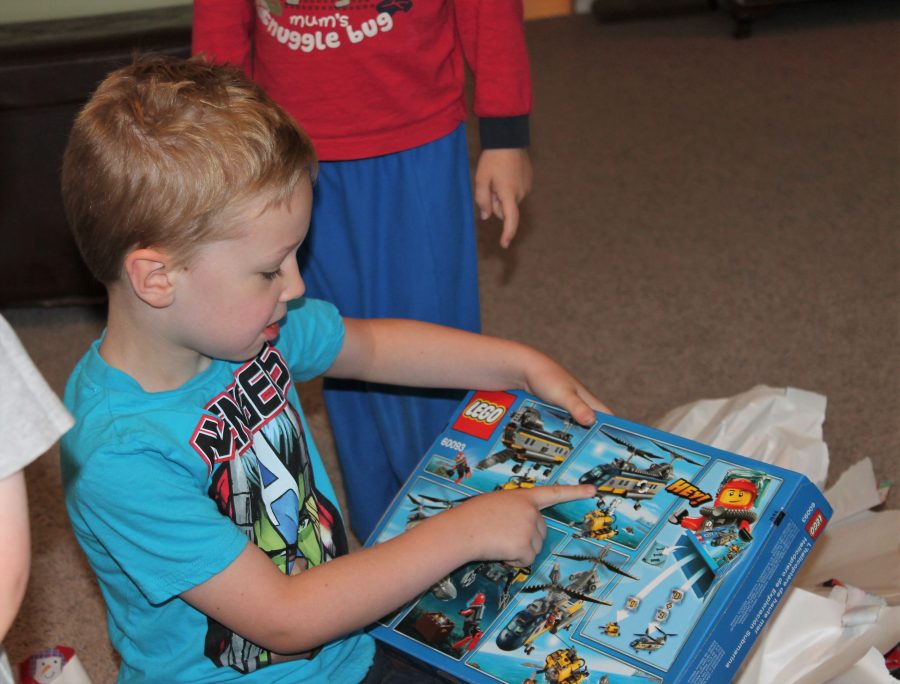 Being the centre of attention makes him wildly uncomfortable, and after already having to suffer through being a ring bearer the week before, he was adamant that he did not want a birthday party. Despite attempts at convincing, he firmly stated that he wanted "just a regular day with our family, with a birthday cake". Well, easier for me anyway I suppose :)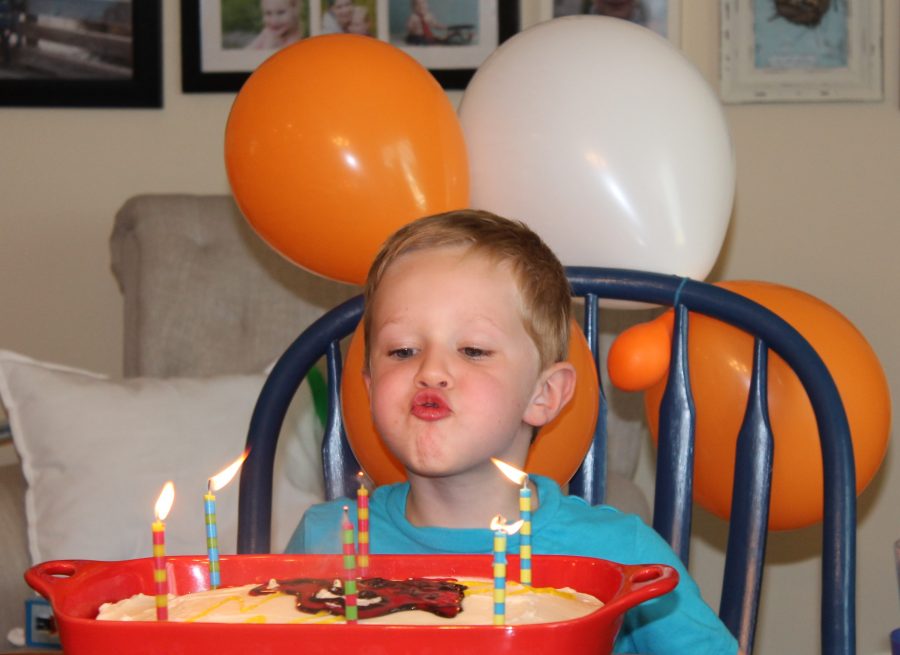 Happy birthday to the best biggest brother around!