There are so many little things that fill me with joy these days.
The fact that my kids are, for the most part, getting along, something I did not anticipate for the beginning of summer holiday adjustments.
The fact that my hydrangeas are in full bloom, as are all sorts of other hydrangeas throughout the neighbourhood, and they last forever in a vase!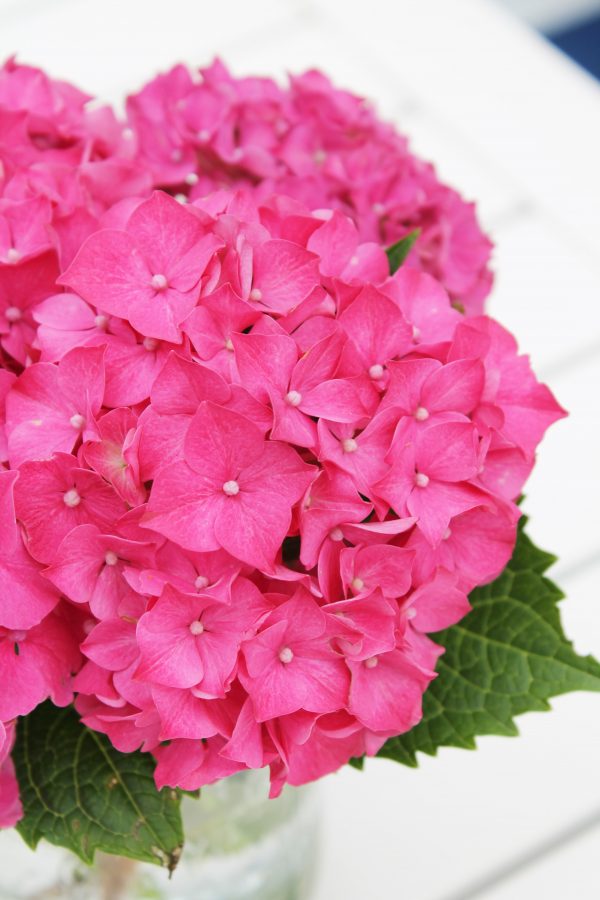 The fact that I'm really starting to enjoy being outside, whether gardening, jumping on the trampoline, or just wandering and looking at bugs and sticks with the kids. (This might have something to do with this house being much cooler than the last, and this summer so far also being not as hot :)).
The fact that our first camping trip this year was So.Much.Better than the stressful, poorly prepared-for debacle of last year's first attempt.  Aside from the fact that I left all our lifejackets on the beach the first day to get stolen, and a raccoon stole the chips my kids were so looking forward to, the whole two days were what I'd consider a complete success.
Glow sticks kept the trailer from being terrifyingly dark, no one had to go to the bathroom in the middle of the night, the beach was sunny but breezy, the campsite was shady and extra large, there was no fire ban, and even the littlest loved every single moment (except bedtime).  I love the complete unplugged-ness of camping, and the fact that everyone and everything gets a little dirty and smells a little smoky and no one really cares. I also really love the shower and running water and washing machine and dishwasher when I get home :)
Prepare for picture overload…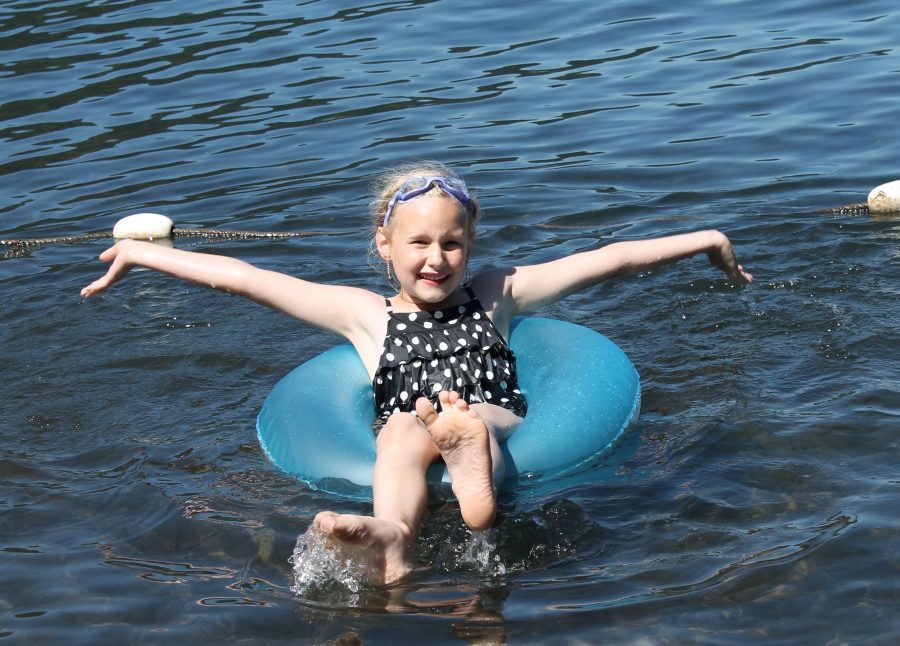 She could spend all day on the water.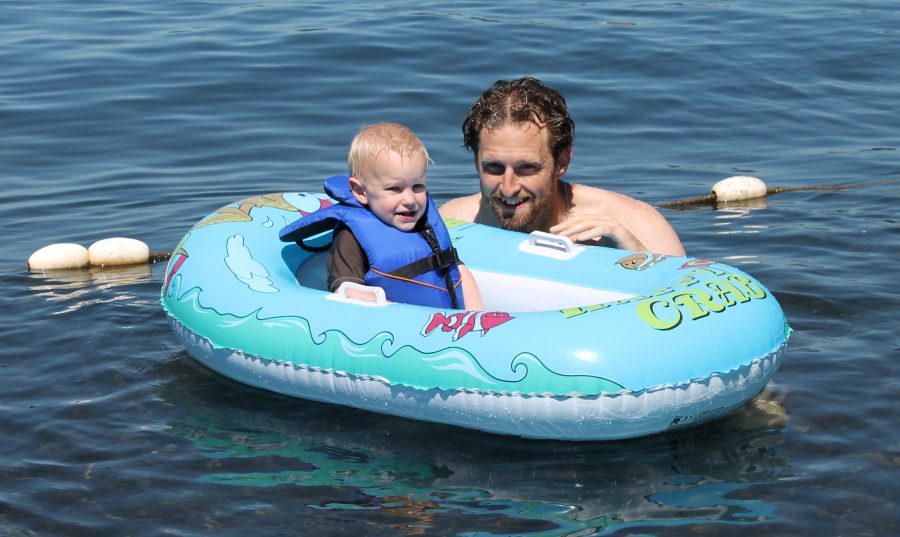 Took some convincing, but then he loved it :)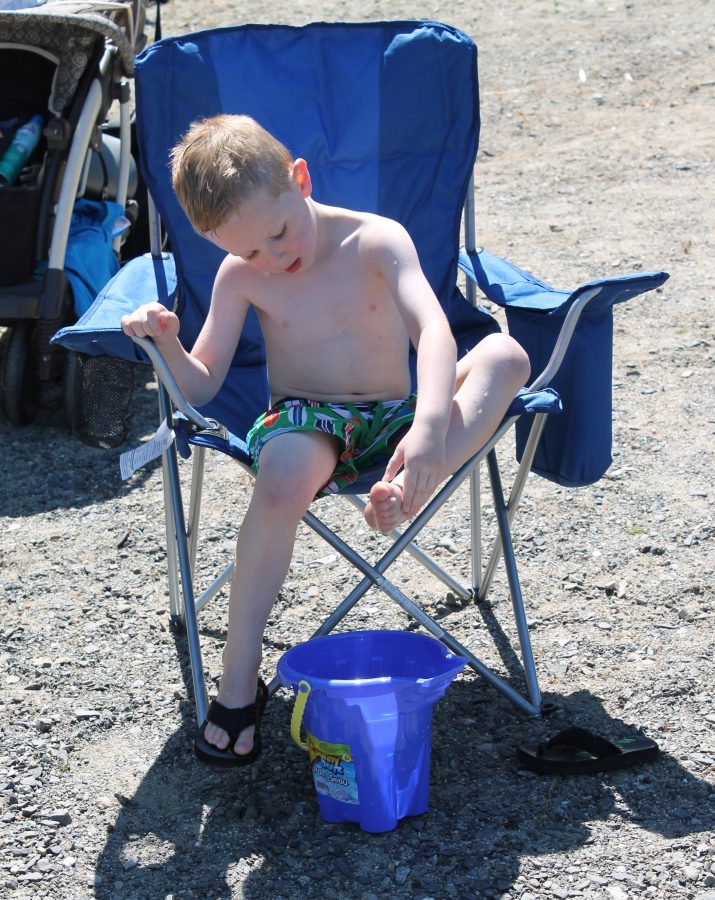 This one continues to prefer clean feet and forest time over beach time…his mother's son ;)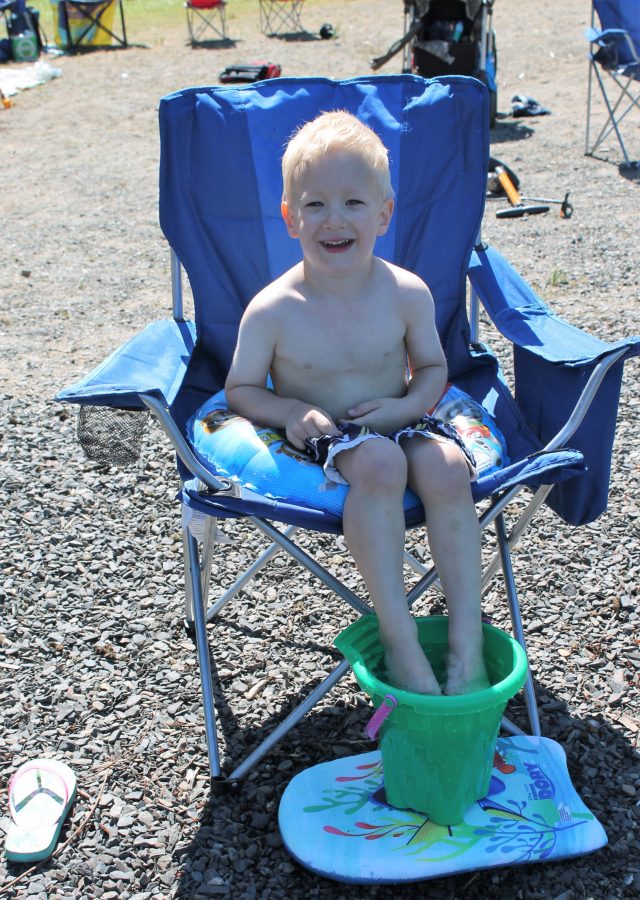 He thought he'd give it a try too.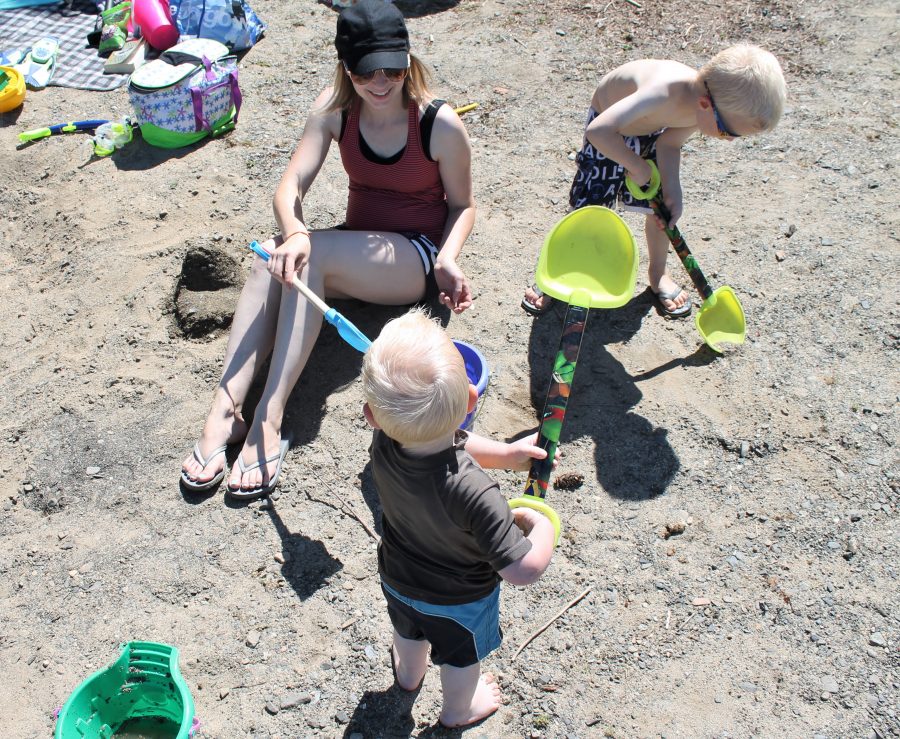 Building rock castles…we could do with a little more sand.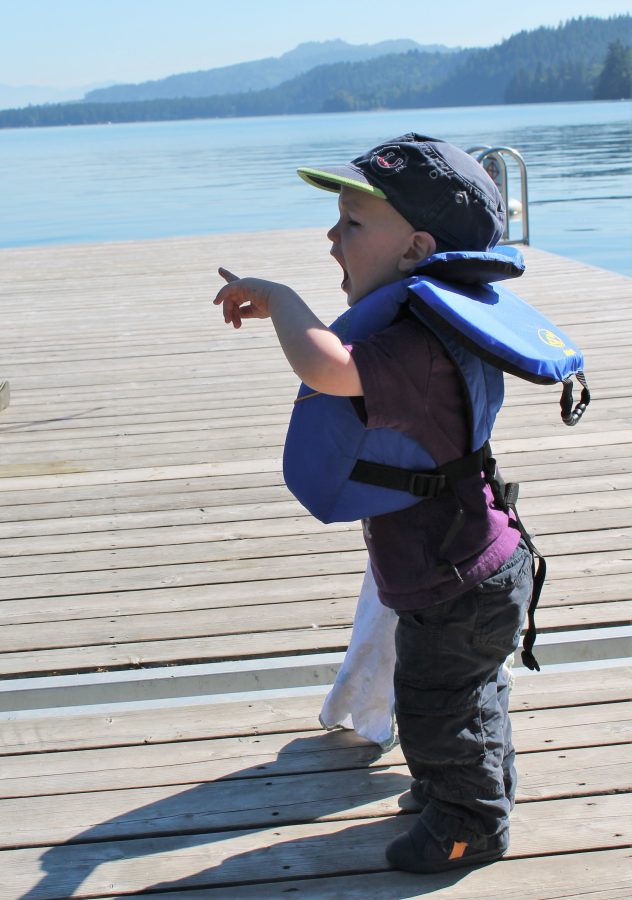 Shouting directions and encouragement to the fishermen from a safe distance.
Early morning fishing means a dock to yourself.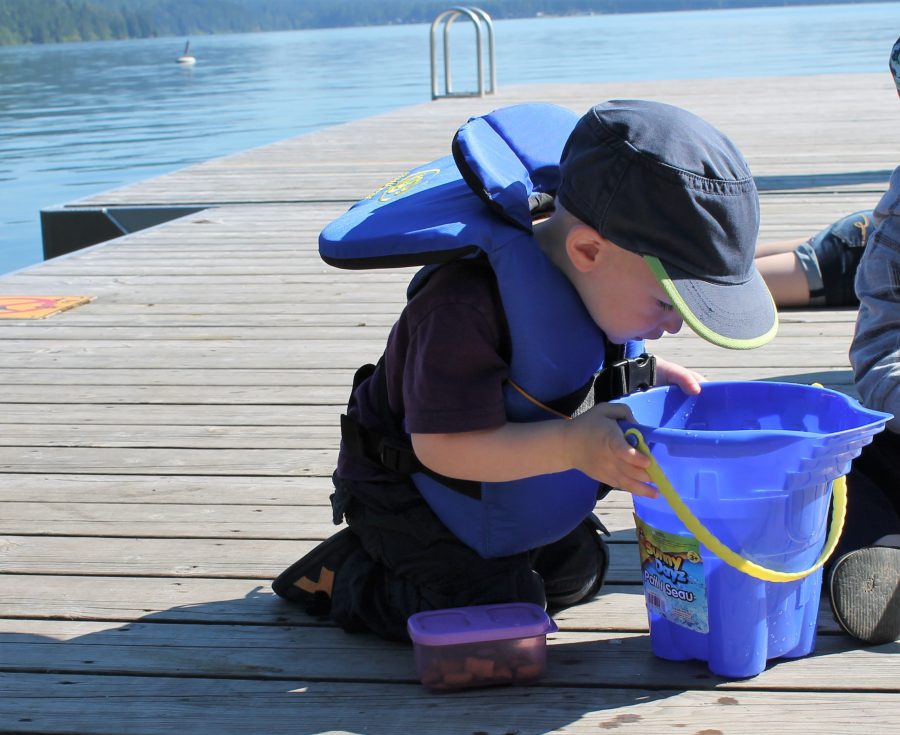 Checking out the day's catch: 3 little fishies :)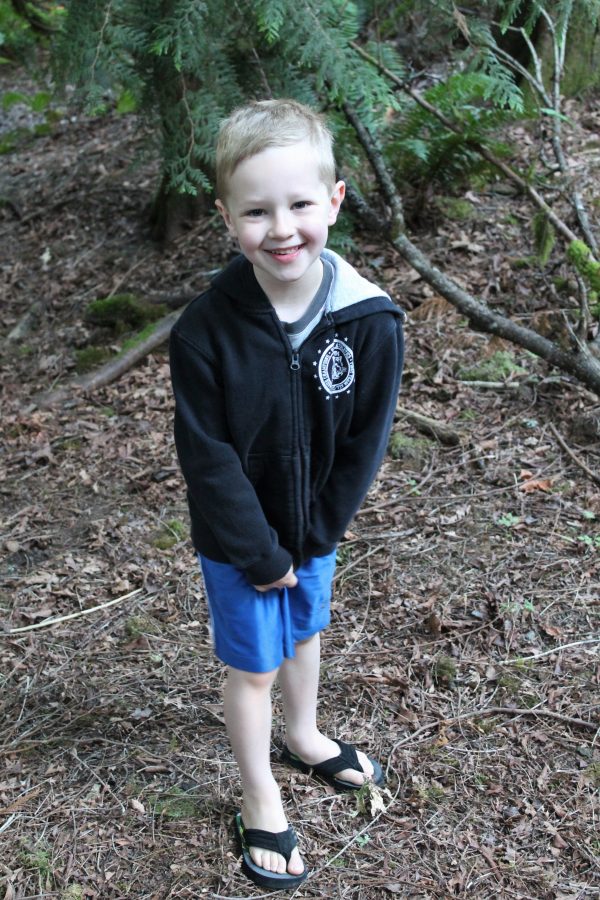 Back in his happy place.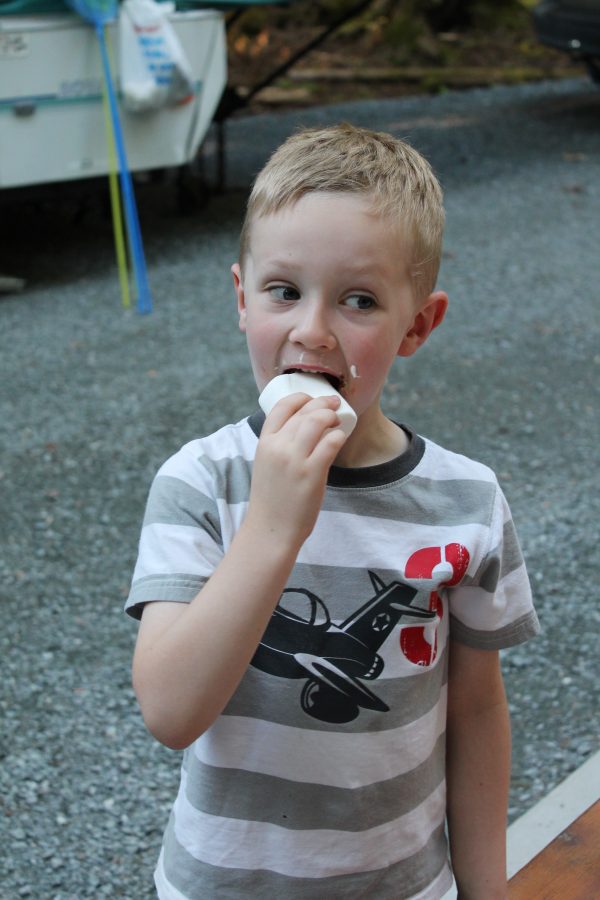 Jumbo marshmallows!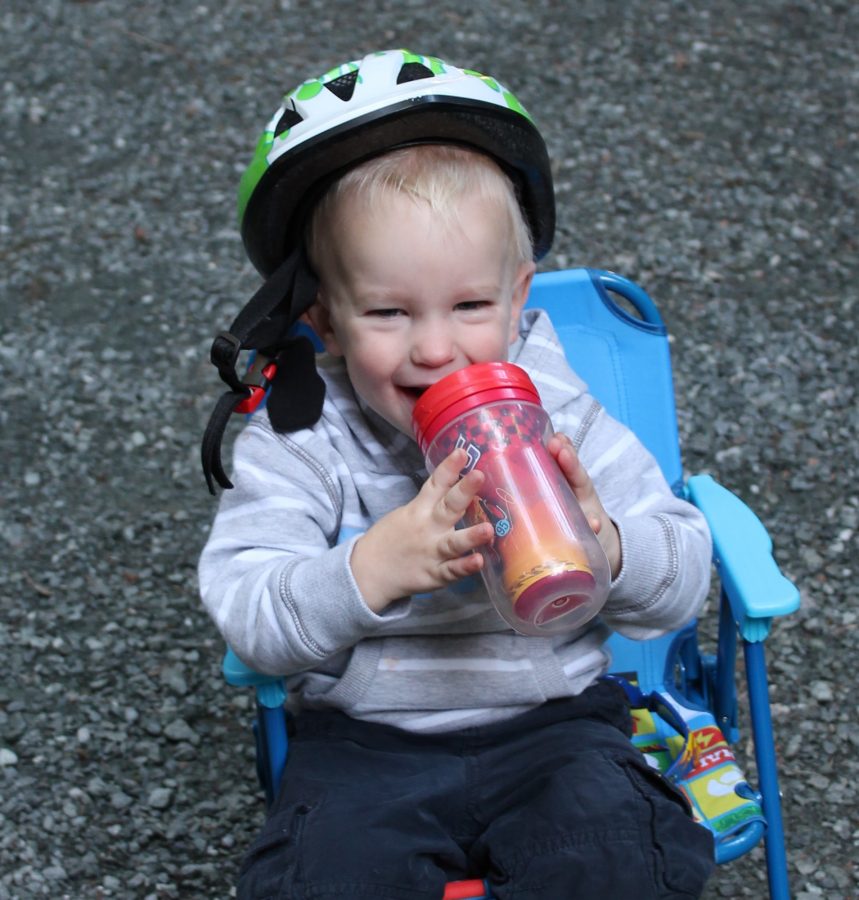 Lovin' life.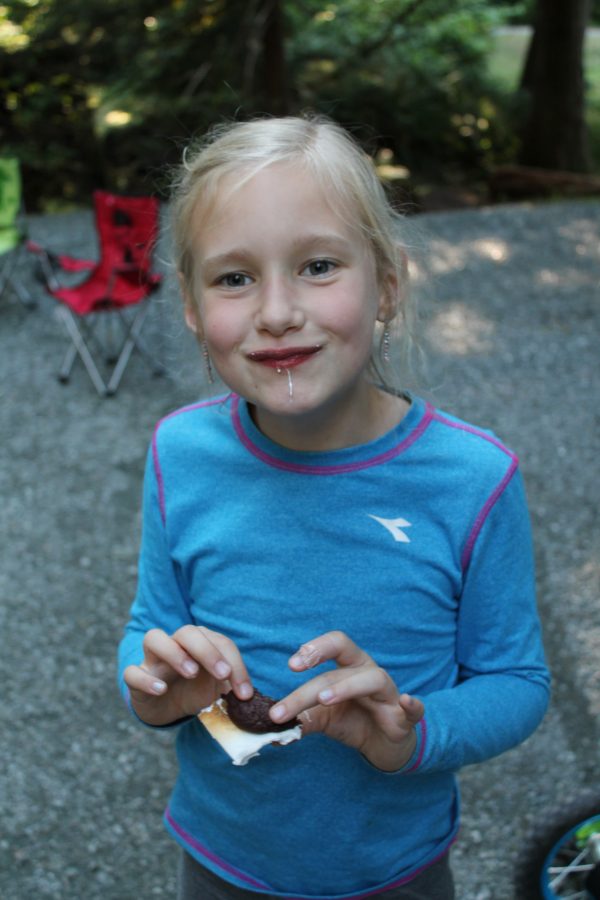 Marshmallow roasting lessons and a perfect s'more.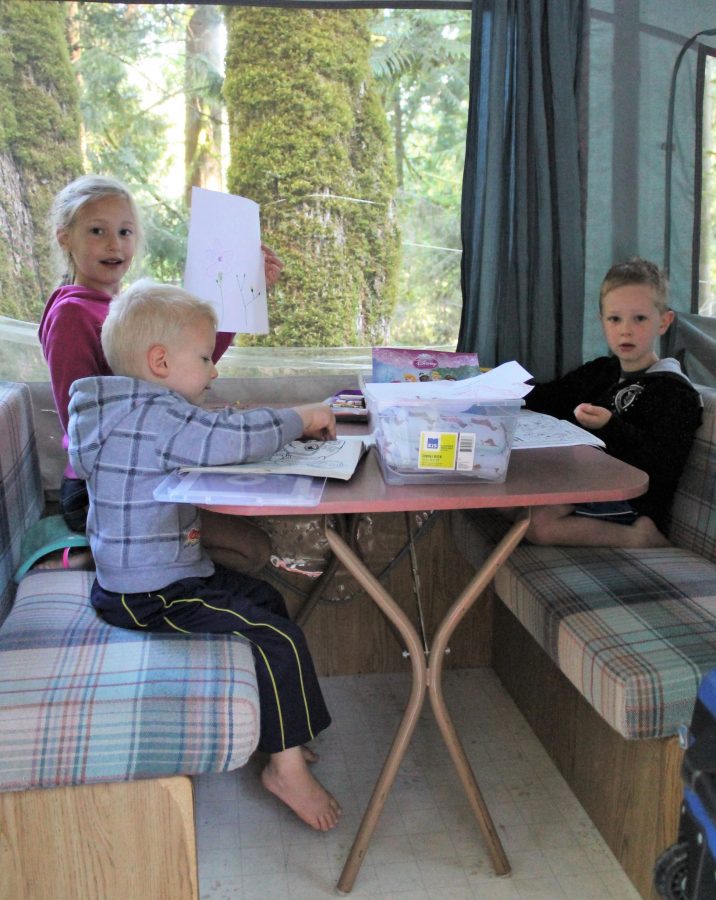 And some down time…feels like home :)