Friday's rain held off until the very moment I had to head home for the little ones' naps, so, aside from one knocking-over-by-swing-directly-into-large-puddle, Sports Day this year can be considered a great success.
There was, perhaps, a little too much running, not that the kids seemed to mind in the least.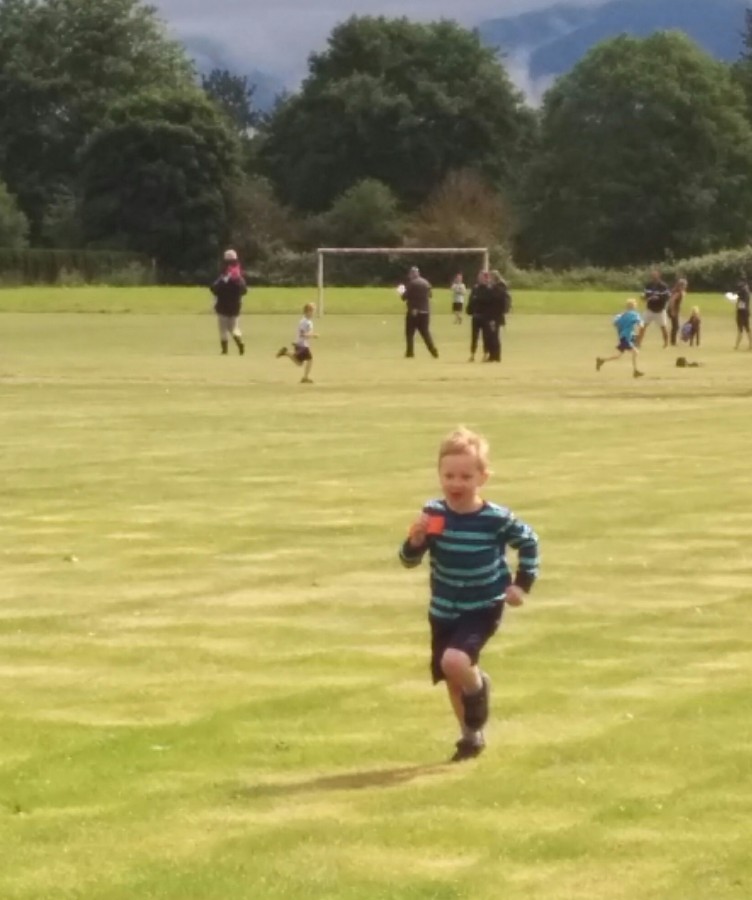 And very blurry pictures of said running, since I didn't want my camera to get wet and am basically useless with Carl's phone.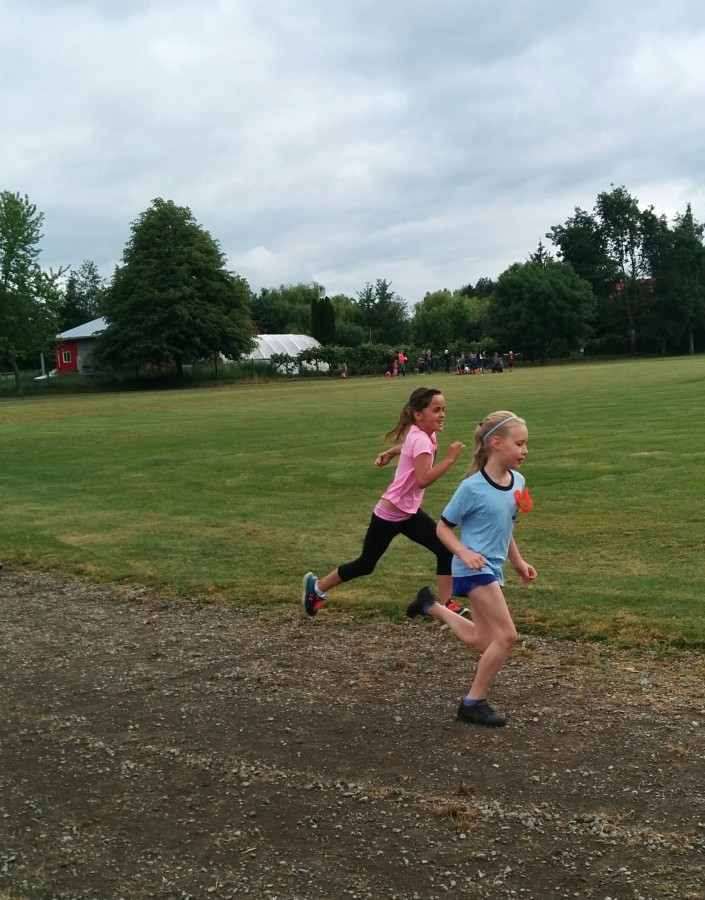 Carl kindly volunteered to tag along with the Kindergarten class, and Gavin was happy to get in on the raking action.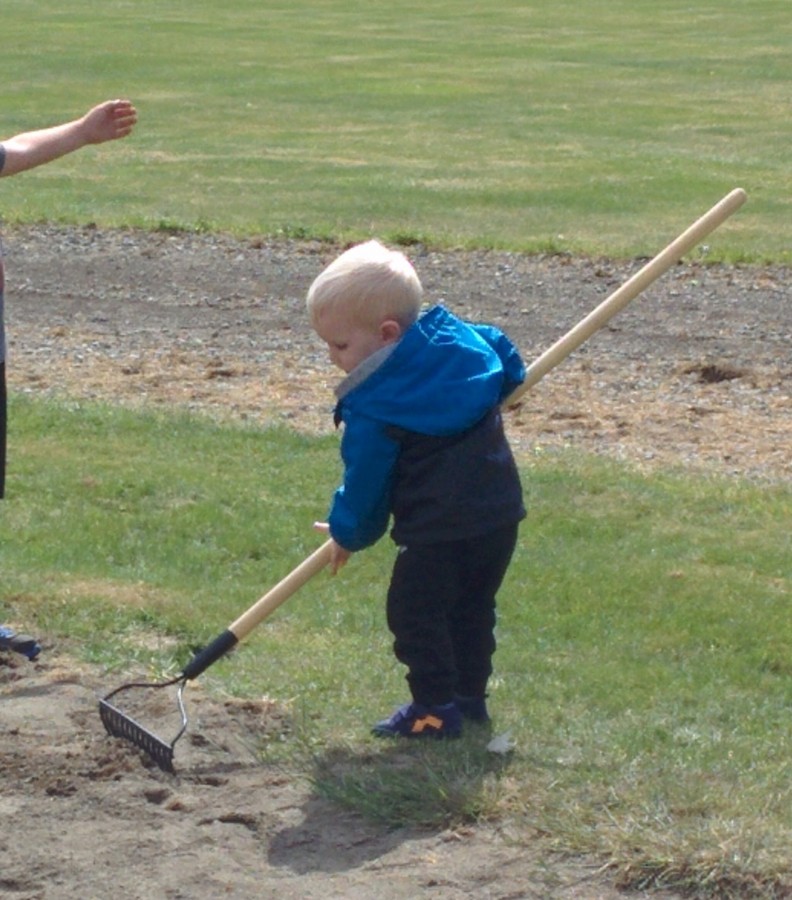 Theo was just happy to find his favourite wrestling buddy and cousin to tackle.