When we moved into our new home just over a year ago, Carl's one pet peeve was the island, or lack thereof.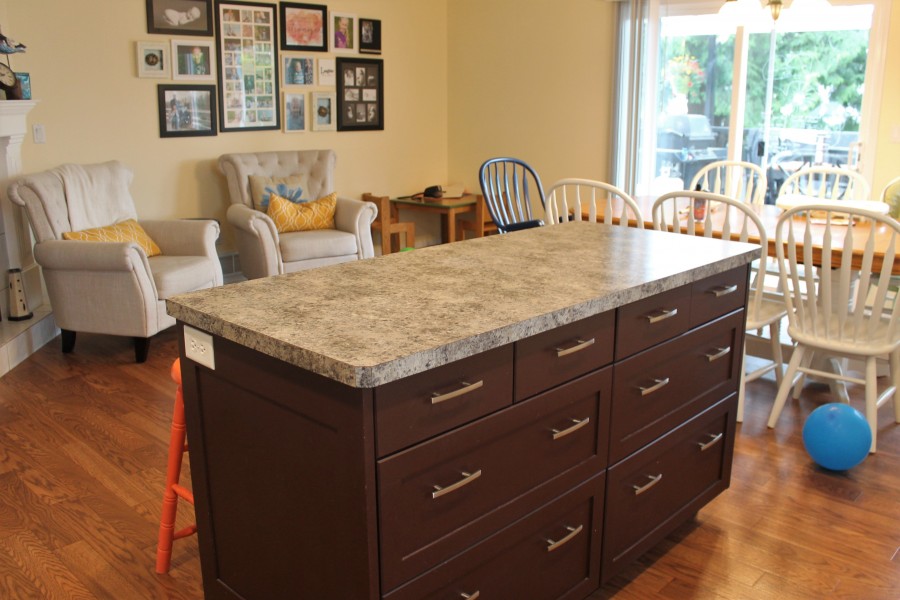 "I want it to overhang so we can put stools there," he said.
I put stools there, and the kids sat on them endlessly, but yes, they did look a little lost.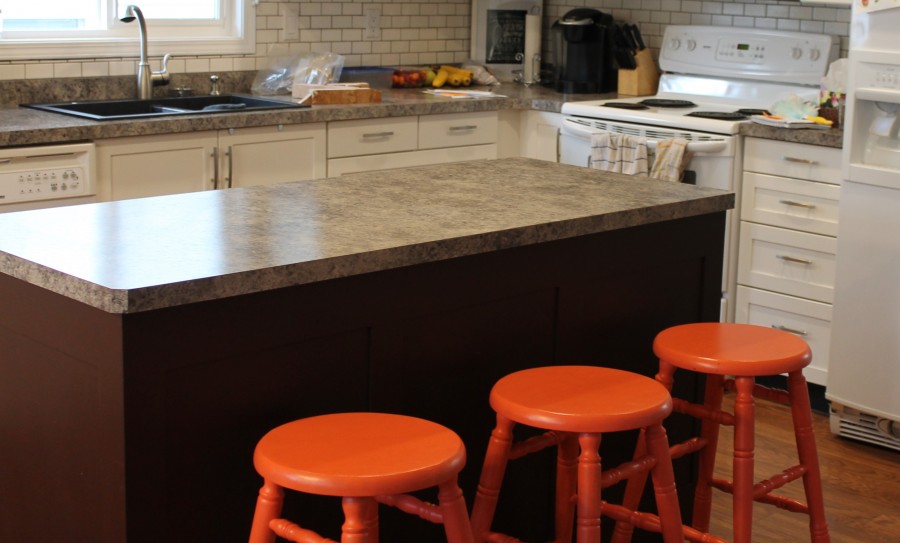 "Ok, but only if it's a big slab of butcher block," I said.
YOU GUYS.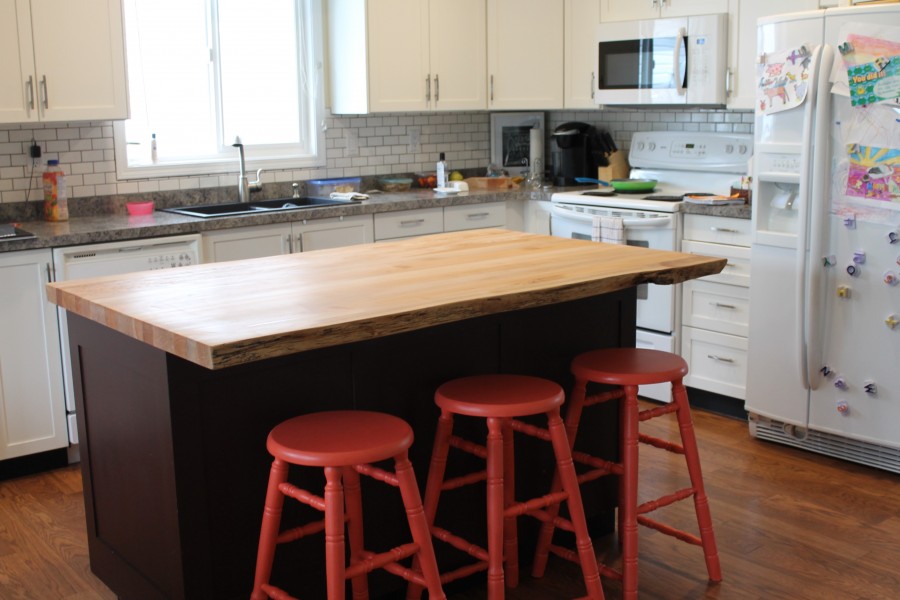 Carl has a talented friend who happened to have a garage full of gorgeous maple, and look what came home last week! Here it is halfway through the food safe oiling process…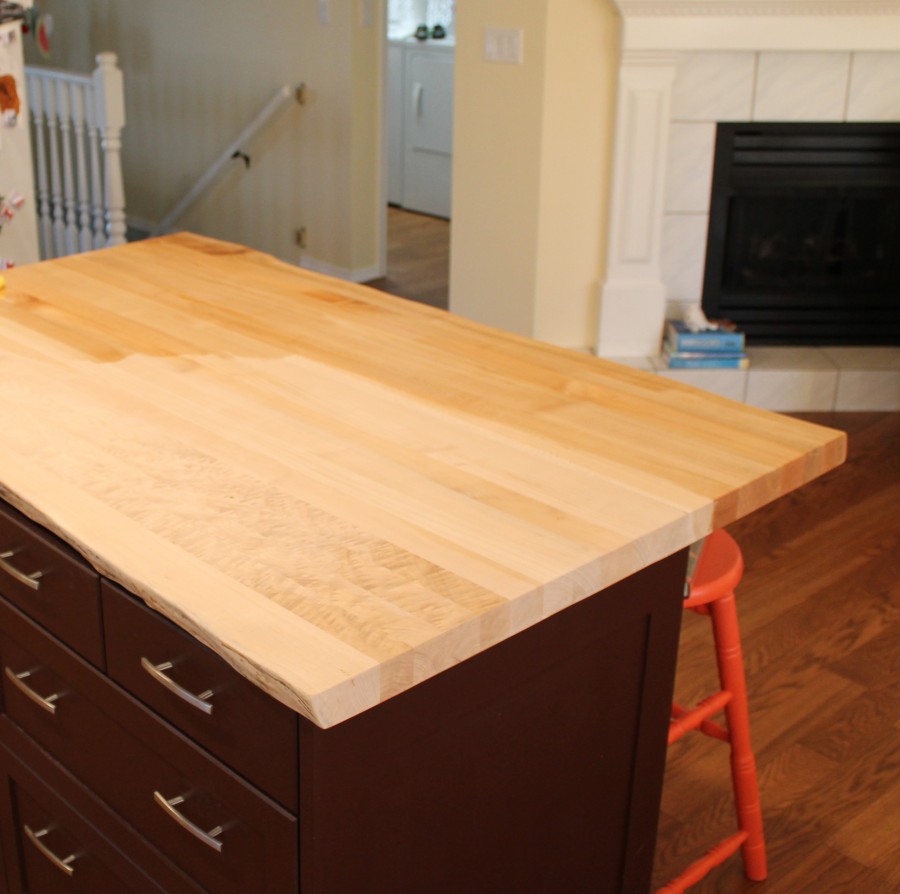 Naturally, we put the whole thing on (it weighs as much as three of me), oiled it, then decided it needed to move over 1 inch. It was the kind of inch that would bug you forever if you didn't, so out came all the drawers and screws again, and the inch was gained.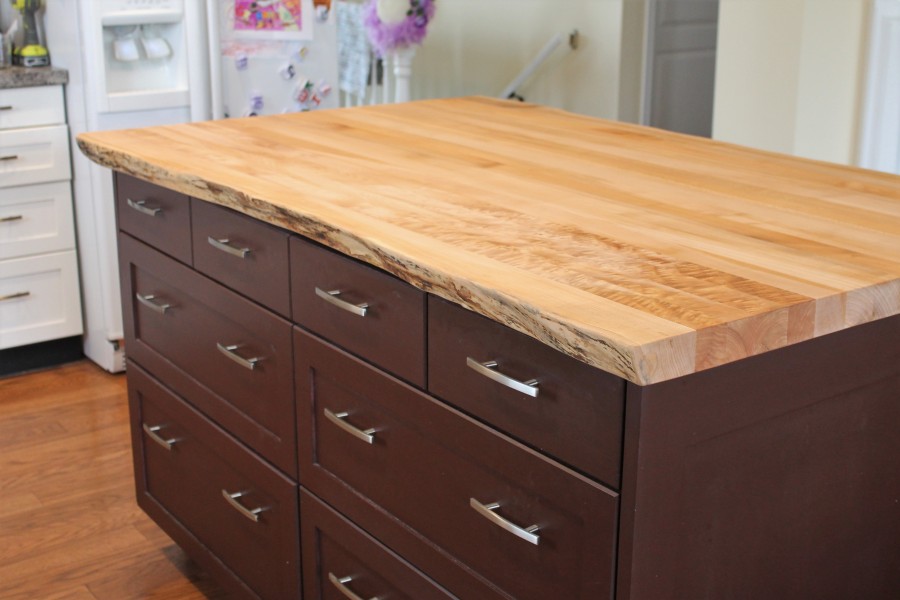 All oiled up, stunning live edge, which I didn't even know I wanted, and ready for all the use and abuse coming its way. Isn't it just begging for pizza dough?