I've been struggling with a silly sort of anxiety that keeps me up at night, in which I have visions of myself being a terrible parent, unable to save my panic-stricken children from certain drowning, quicksand, and other likely suburban issues.
Ever one to set my mind at ease, Carl took it upon himself to show me that, in the event of an emergency in which I have broken both my arms and cannot be of help, he can successfully get all our children to safety without me. (Assuming the flood waters aren't too deep.)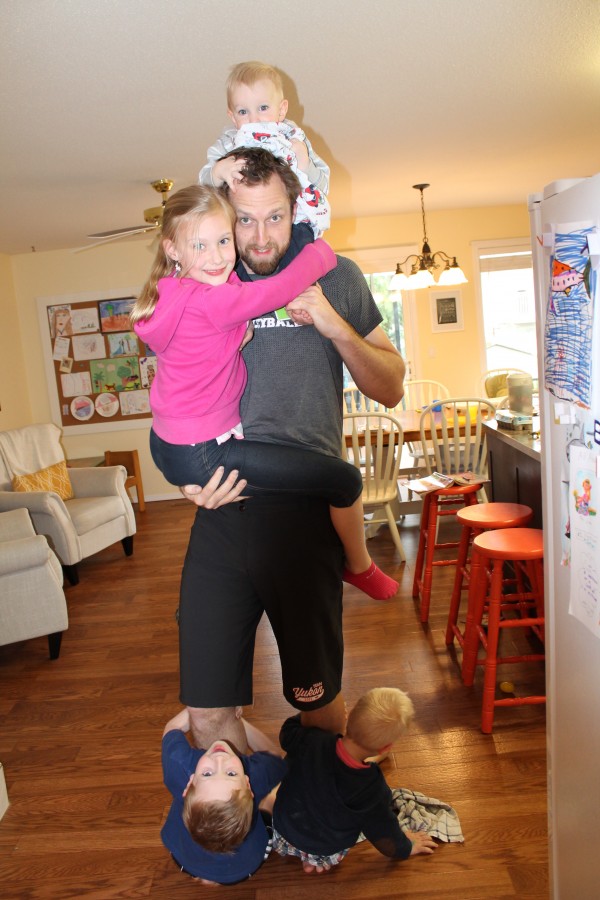 What would I do without this man? I can sleep so much better now.