Our weather has been gorrrrgeous, so we've been cleaning out our abundant weeds and overgrowth, transplanting herbs, and planting strawberry plants. All of this required some watering, and Carl brought home a fabulous bright red watering can for the occasion.
Kids watering plants with too-big watering cans is basically the cutest things ever.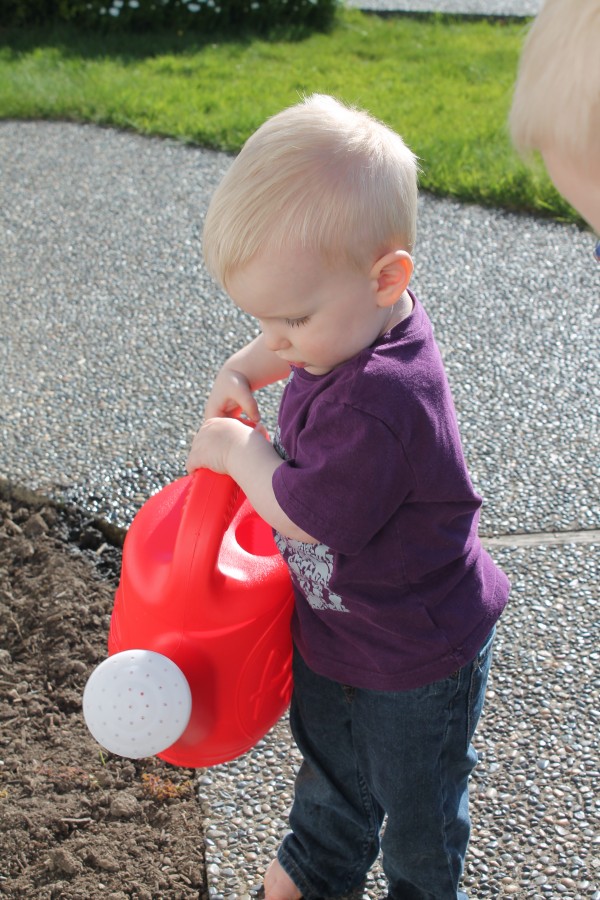 To be fair, with only one watering can and two little boys, there was also plenty of this, with accompanying noise the neighbours looooove at 8:00 am.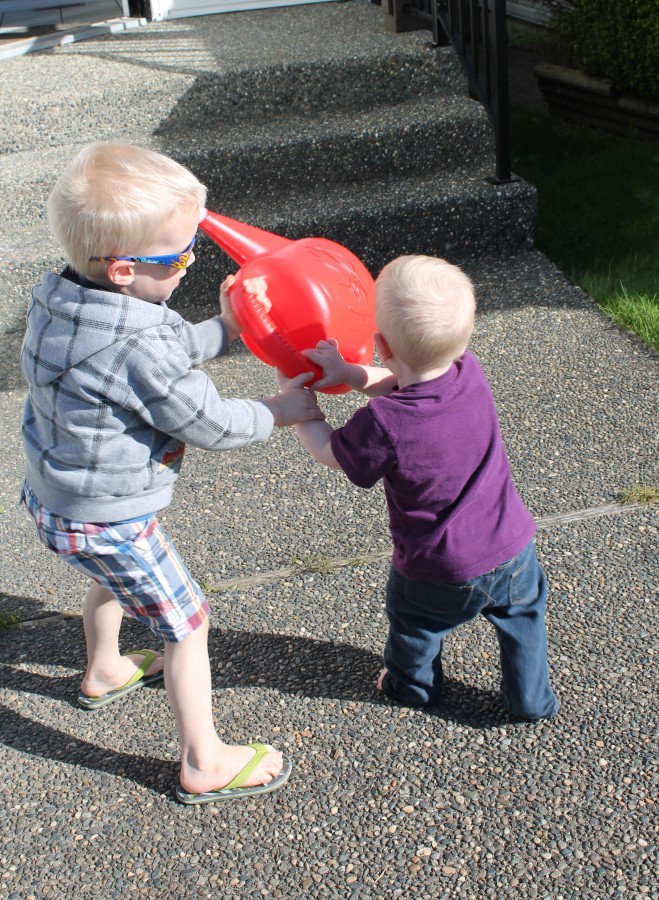 Two watering cans was always going to be the answer, wasn't it. Rookie mistake, won't happen again.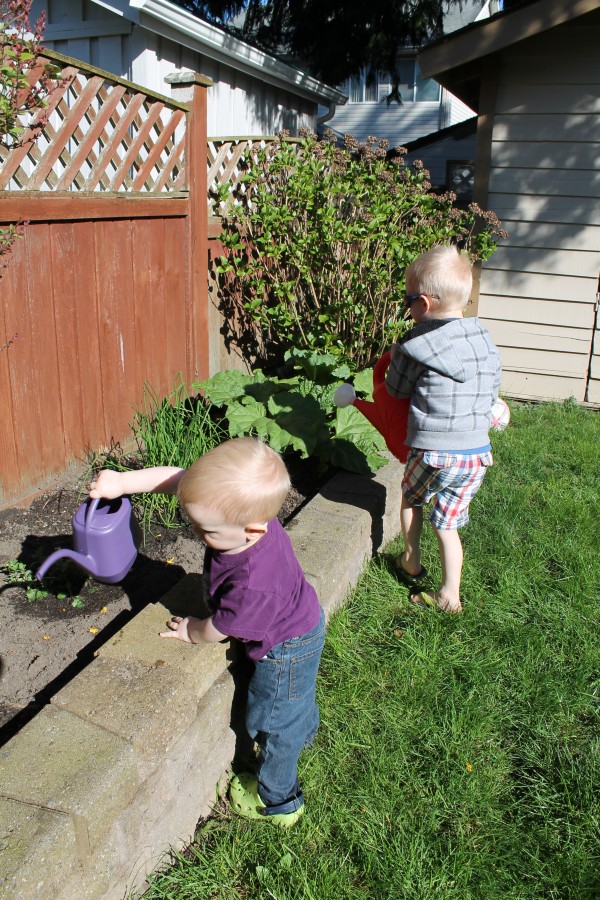 Now just to find shoes he can put on himself, that also stay on. "Maaammmmm – soooss."