I went shopping the other day with two purposes: birthday presents for kids' parties, and a springy shirt.
Look who I came home with.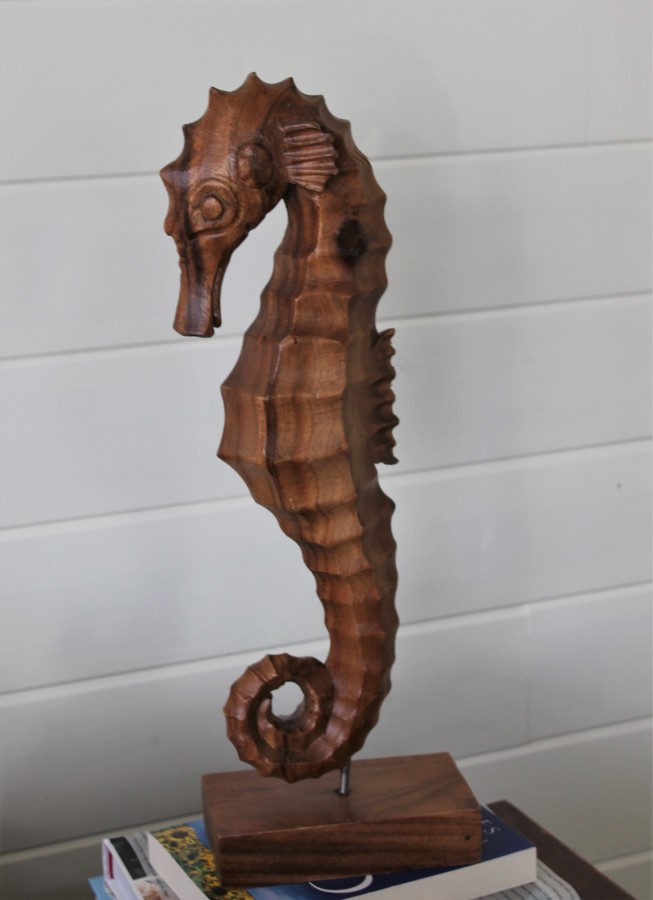 If you've ever wondered why my clothes are often a bit shabby or ill-fitted, first of all, stop noticing things like that, what kind of a terrible friend are you ;) Second of all, this is why.
Pensive seahorses. Be still my heart.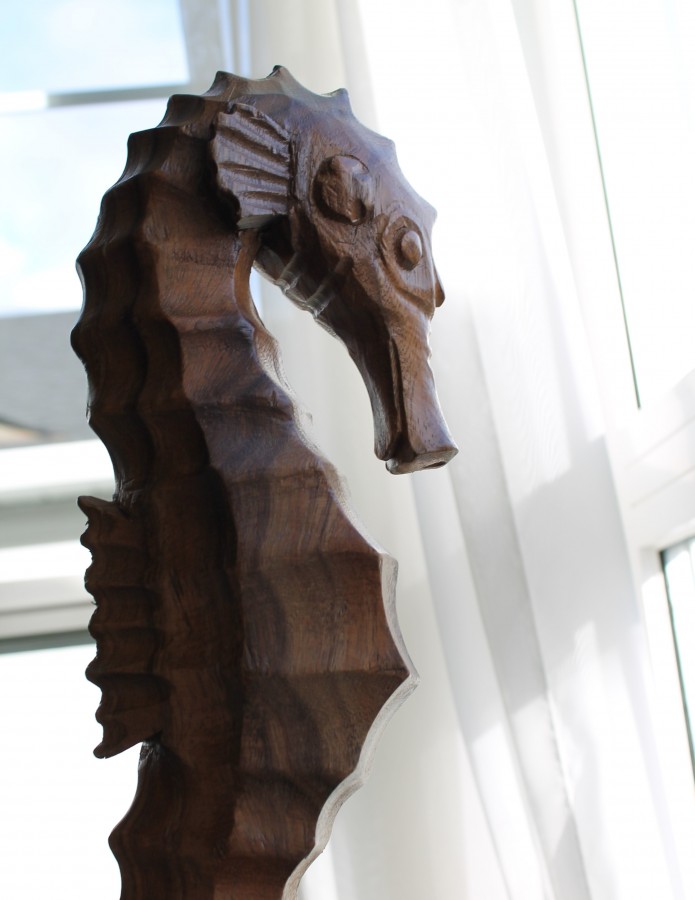 I am a sucker for quirkily fabulous home decor, and actually put back two shirts in order to justify to myself the purchase of this perfect creature. Home decor that is tall, textured and creation-related? I am uselessly weak.
Seriously though, the kids are just as infatuated.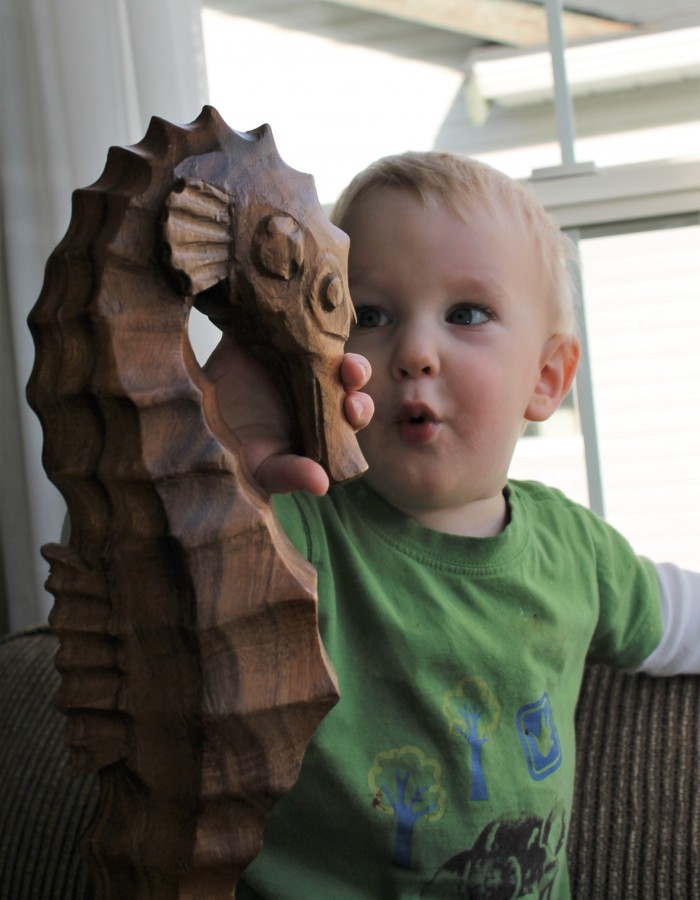 Carl only slightly less so ;)