Not a day goes by that this little guy doesn't dress up as something or someone unexpected. Even if he's dressing up as the same lion cub or astronaut as previously, he's sure to add an extra tiara, pair of dinosaur slippers, or stethoscope tail so he can proudly declare, "You've never seen THIS one before!"
I can't help but encourage this hilarious trait, and basically anytime I see an interesting costume or topper for less than $5, I'm taking it home just to watch his face light up.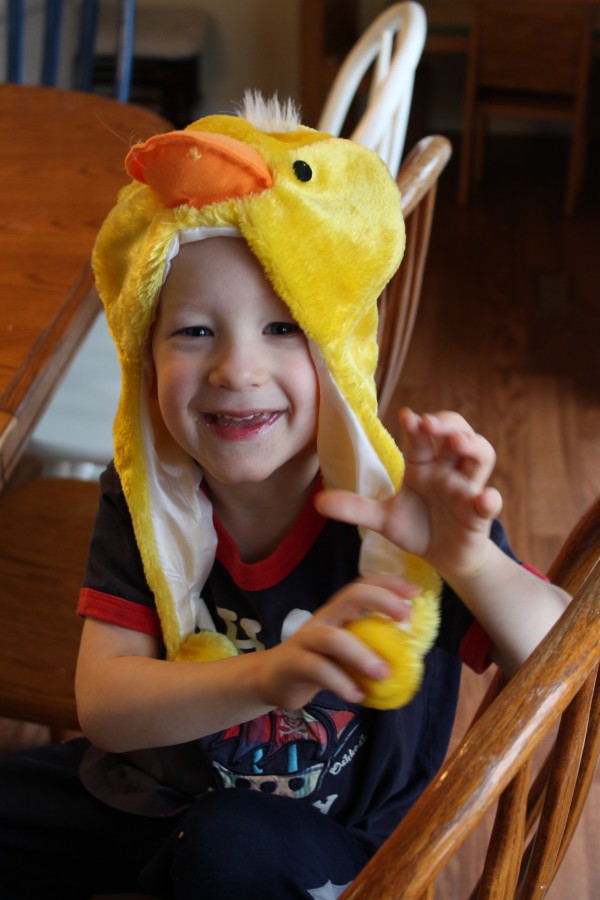 What I find most hysterical is his thorough nonchalance after the initial showing. He'll casually walk past in full astronaut gear, and genuinely wonder why I might be laughing.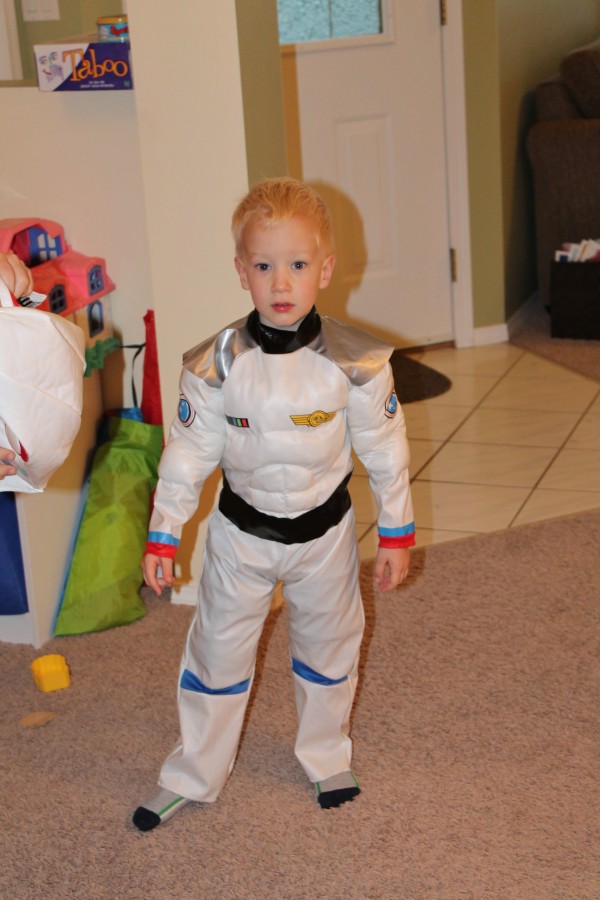 His little brother is never upset about having a sheep join his little train.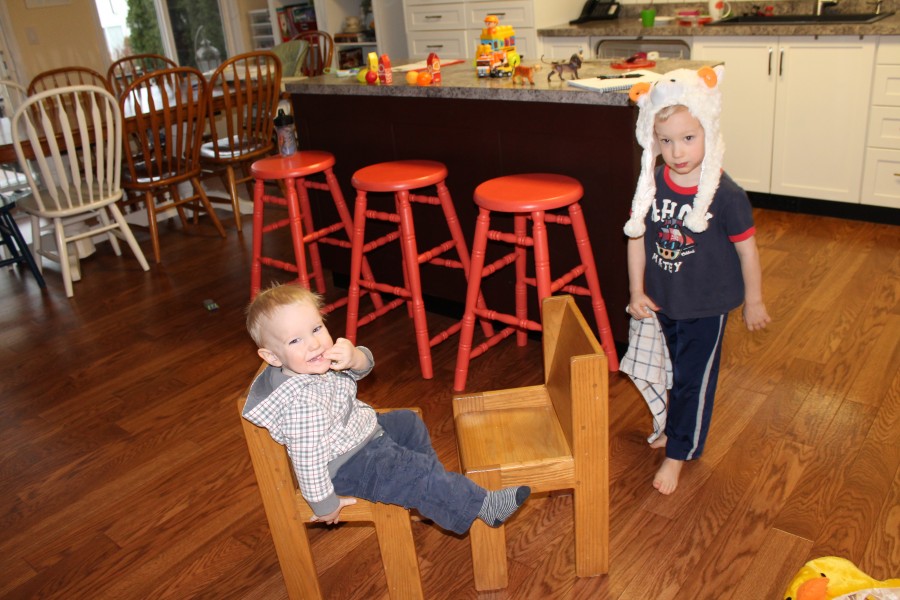 His approach to business standard leaves a little to be desired.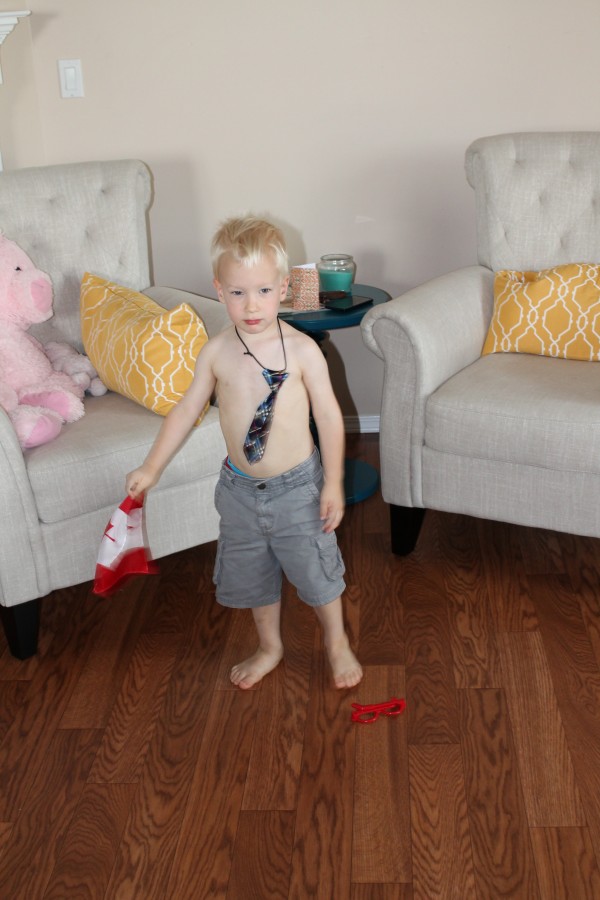 While we have an actual lion costume, it can be hard to get into, so this is his preferred lion cub look. "Roar" indeed.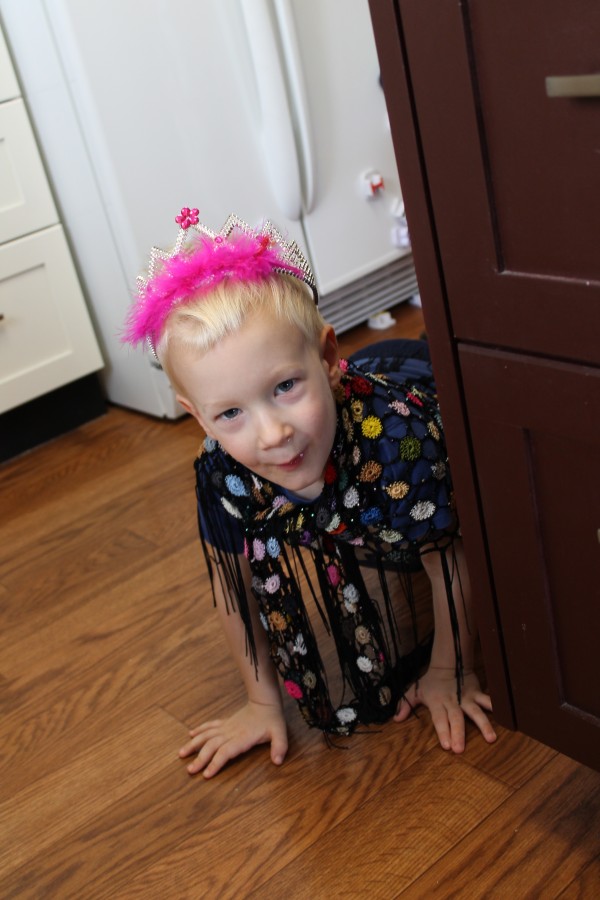 We always need to be en garde against wild punching pirates just roused from slumber.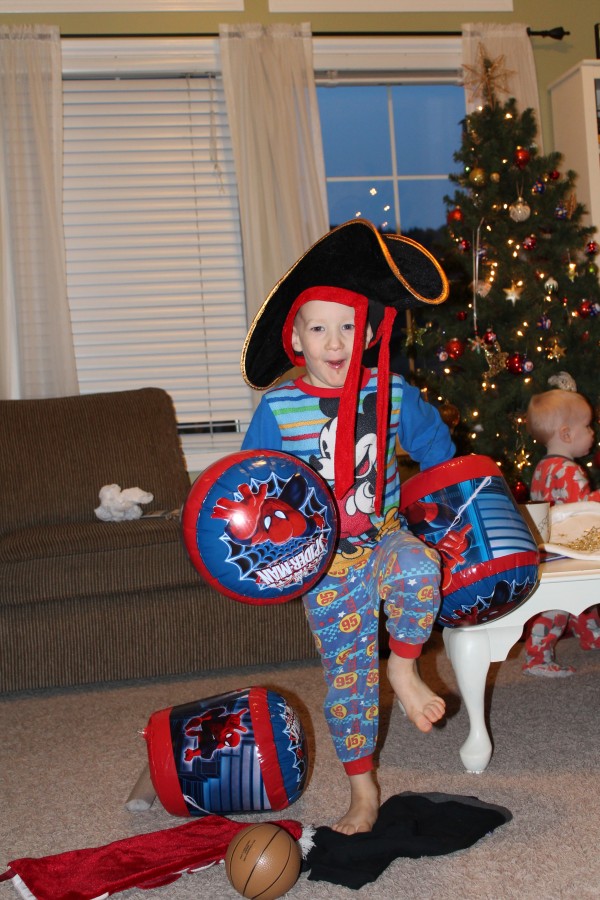 You know what they say…if you can't beat 'em, join 'em.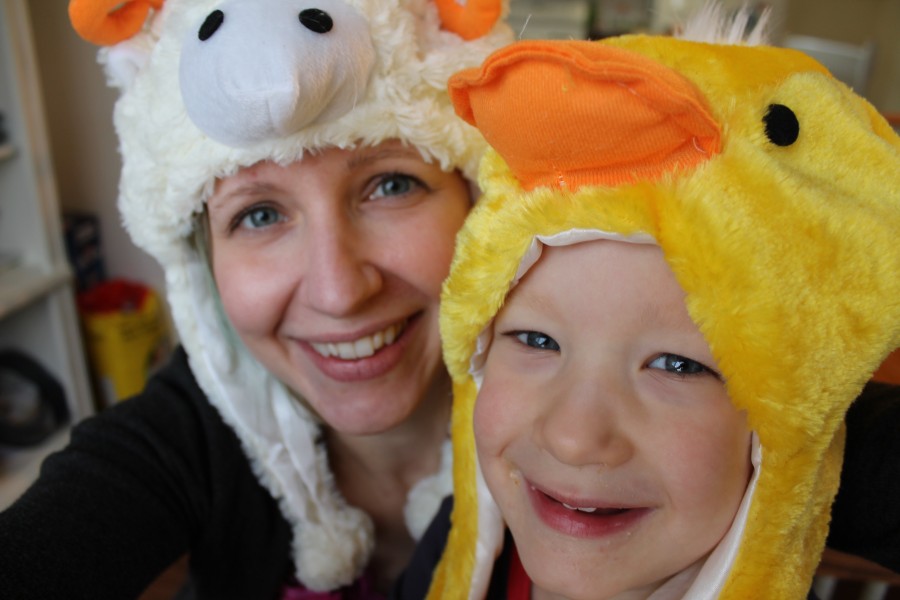 All of this has inspired me to start taking a picture of him in character every day, if I can catch him.