So it has recently come to my attention that dishwashers are a thing that need to be cleaned. For some reason I assumed all the cleaning it did of my dishes would automatically result in clean guts as well – washing is washing, is it not? Well, no, it seems it is not. I noticed a bit of, shall we say,
grunge
in my
dishwasher
recently, and a gentle wipe with a paper towel resulted in this: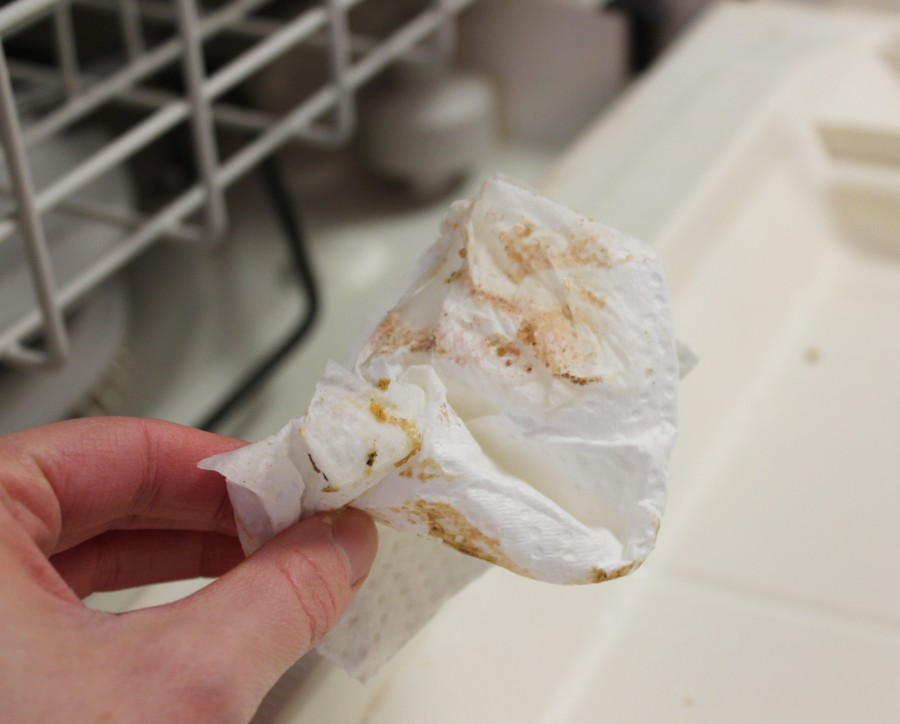 Upon seeing that, I raised my eyebrows, grabbed a damp cloth, and wiped more vigorously, lower down. Well, I'll spare you that sight, suffice to say the cloth is no more and that is something to be done only on an empty stomach. So when an opportunity came through my email literally two days later to try out
Finish Dishwasher Cleaner
, who was I to say no? It was meant to be. I knew I needed help, and Finish is already my go-to
dishwasher
detergent brand, so yes, sign me up!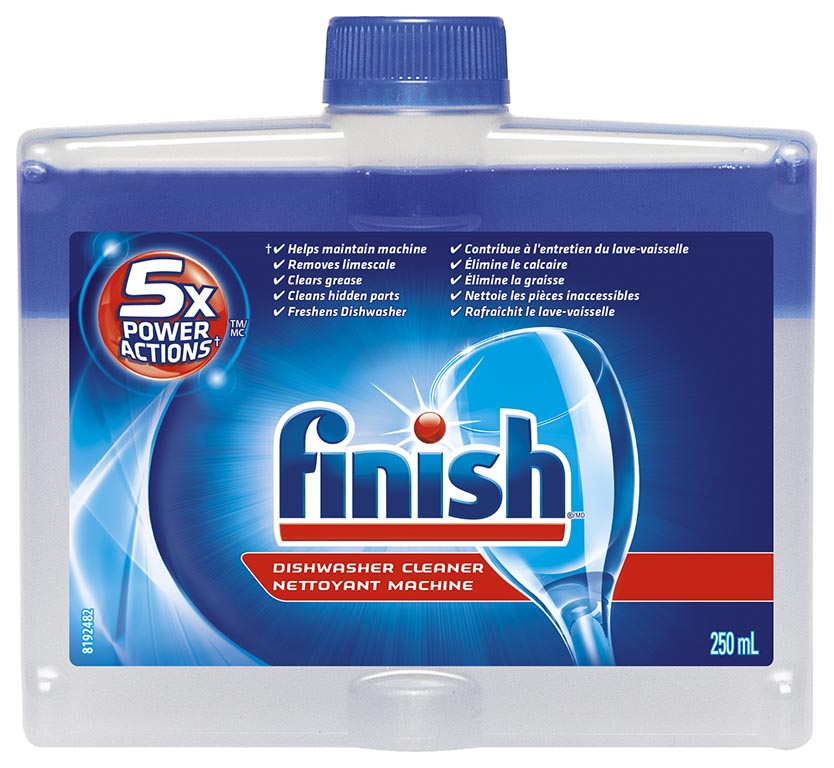 See that grungy pink line and general ickiness below ? That was POST-wiping – I could
not
get the pink line off.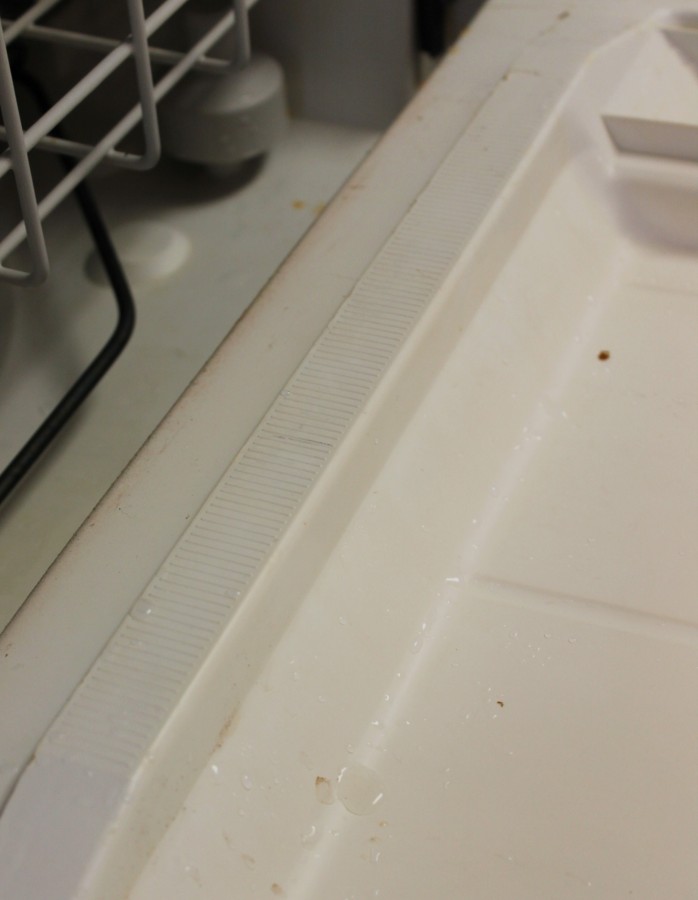 So I got my
Finish Cleaner
, emptied my dishwasher, and inserted the bottle upside-down, cap on, as directed. That was literally all there was to it!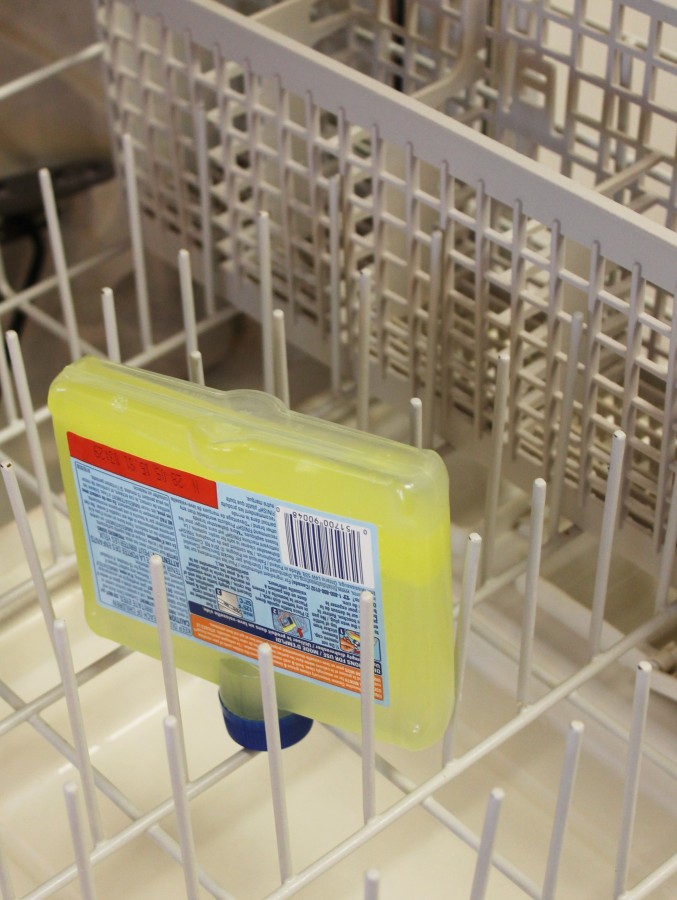 ONE hot cycle later, et voila!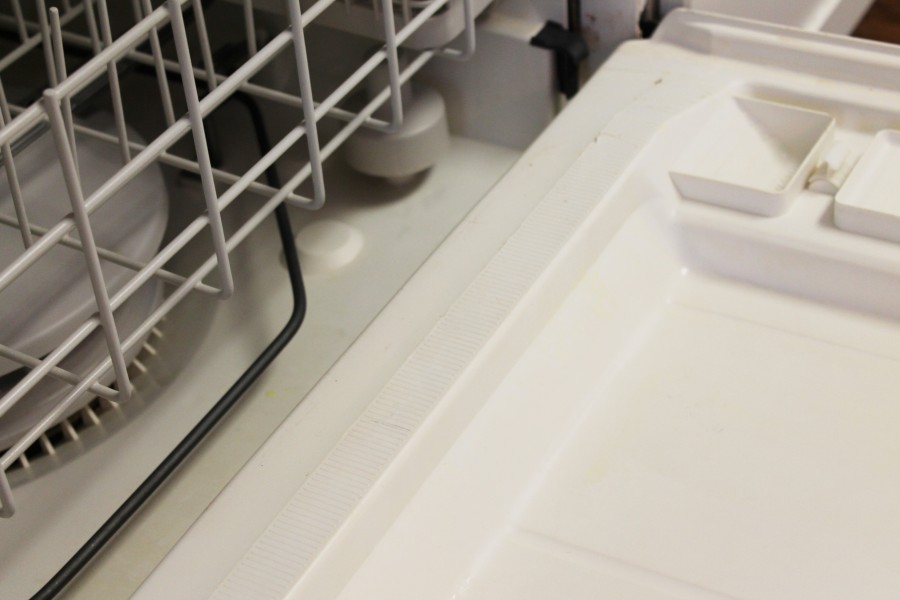 No more pink line of gross! I wish I had thought to take a picture of the back parts before, because they are much shinier and sparklier too :) It really does remove grease and limescale as promised, and the inner parts look like they thank me.
My kitchen takes a fair bit of abuse, especially the oven and dishwasher, which get used daily – sometimes multiple times per day. Especially at this time of year, I can get caught up in busyness and forget to take care of the little things that make appliances I depend on keep running the way they should. No one wants to load a
dishwasher
to maximum capacity and have things come out gritty or hanging on to residual food, just as no one wants to put an apple pie in the oven and smell nothing but burning cheese.
I don't know if Spring Cleaning is still a "thing" a lot of people make a habit of. To me, January and September are my "springs", when motivation strikes in various areas of my life, one of which is cleaning. There's nothing like taking down the Christmas decorations to get me in the mood for a head-to-toe house clean. However, no matter how motivated I may feel, there are many things in my life that take precedence over pristine housekeeping. That's why I loved that Finish Dishwashing Cleaner was so simple and basically did the work for me. For about $5, I got a perfectly clean dishwasher ready to take on the masses of dishes I throw at it. Worth it. This apparently works even better on stainless steel dishwashers, if you find yourself in possession of one.
It's good to be a housewife with a nice rack ;)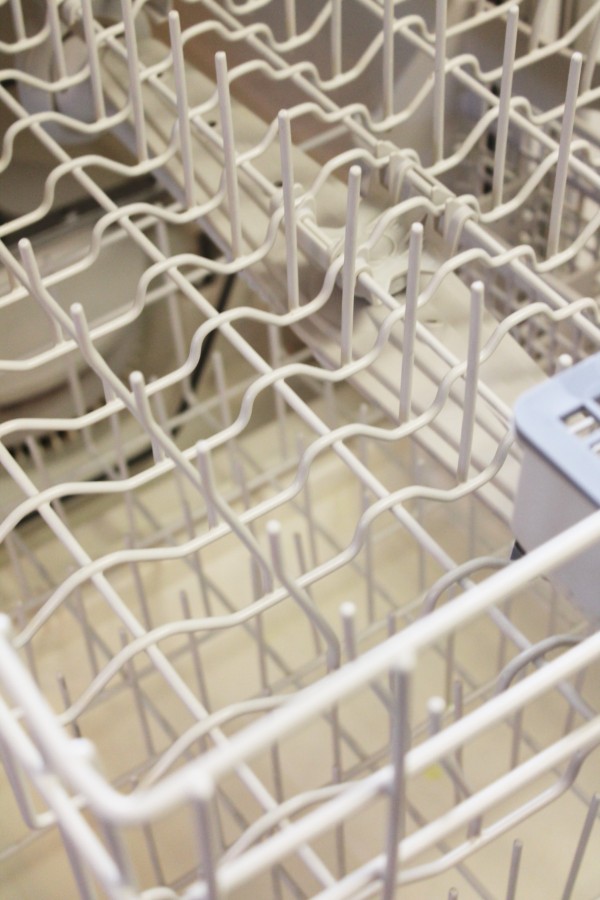 If all this makes you feel inspired to keep a cleaner home with minimal effort, you're in luck – you can enter to win Home Cleaning Services for a Year! Visit Finish on Facebook and leave a review of Finish Dishwasher Cleaner, or tell us why you would like to try Finish Dishwasher Cleaner, for a chance to win.
Thank you to Finish for sponsoring this post! I was compensated to write this post. All opinions (and results!) are entirely my own :)