It's the first day of Christmas holidays, and I couldn't be happier. I probably slept in till at least 7:15. We're going to spend the day in our pajamas, eat munchies for dinner, open stockings, and generally having a grand, schedule-less time.
Although, I took this picture of a pyjama picnic about a week ago, so really, nothing out of the ordinary for us.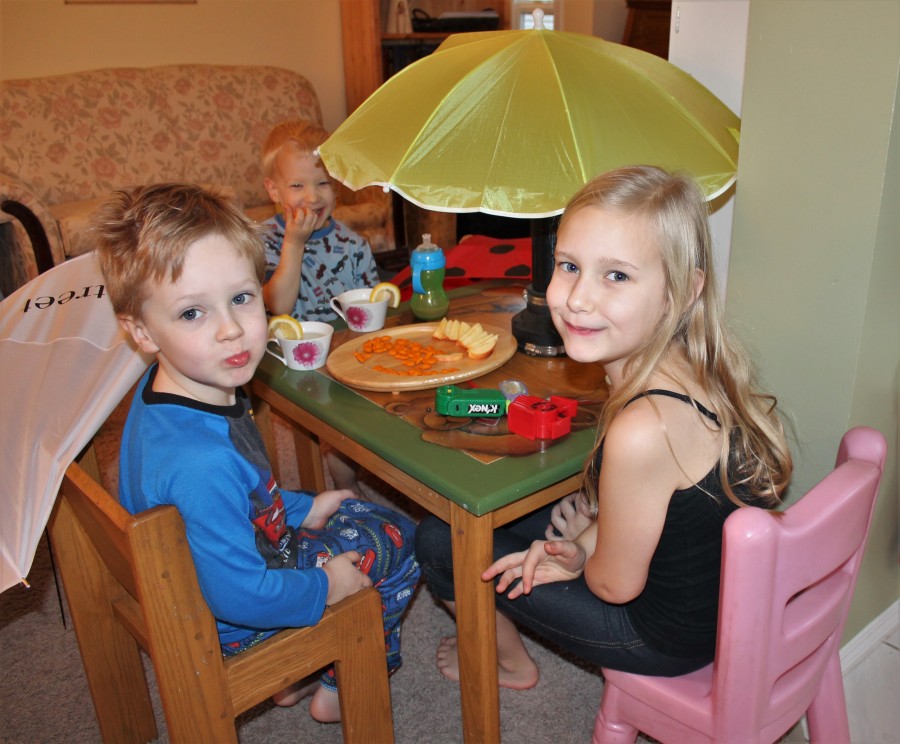 There's also the pesky business of painting and flooring our basement post-September flood. I'm so excited to see the finished product (I'm experimenting with coral & navy blue on the walls, hoping it doesn't just look like a giant pink basement), but as you know, process time just about kills me. We have a Boxing Day party-hosting deadline, so here's hoping the process is short :)
Aside from that, my single, solitary goal is to catch up on making online photo books for all the kids. I'm only about 8 years behind, and I have two weeks…I don't recommend putting money on my success.
How are you spending your holidays?