Tis the season for apple orchards and pumpkin patches or, in our case, both at the same time. Our weather has been gorrrgeous, cool, crisp, sunny, downright warm by the afternoon. We took advantage of it with a visit to the pumpkin patch with friends, in what we've now declared, after two years, an annual tradition :)
We'd already gone on a Kindergarten field trip here, but that trip didn't afford time (and lack of self-consciousness) to enjoy all the photo ops.
Hay minions!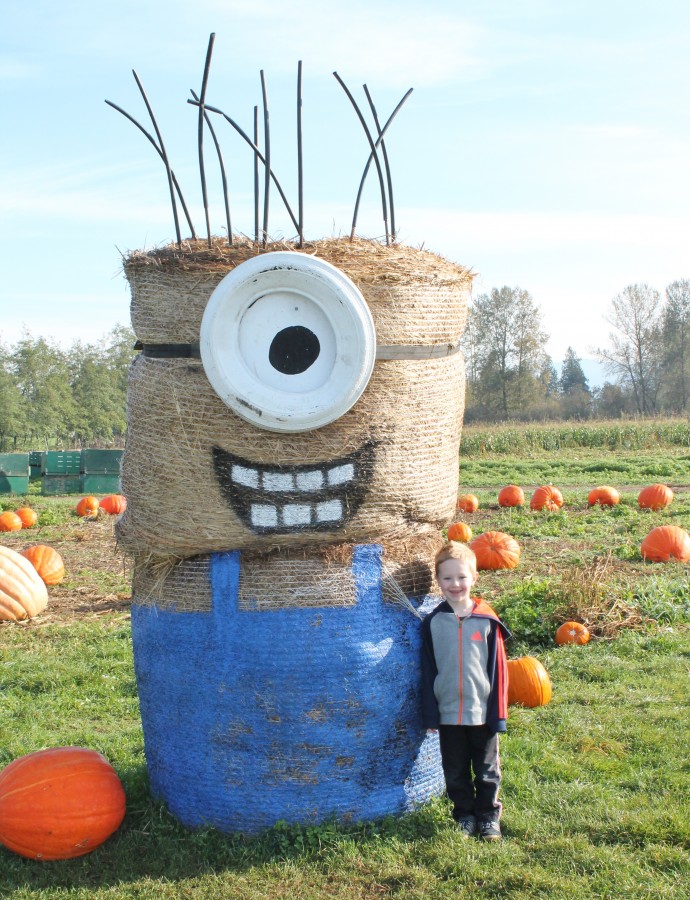 Pumpkins with bowties!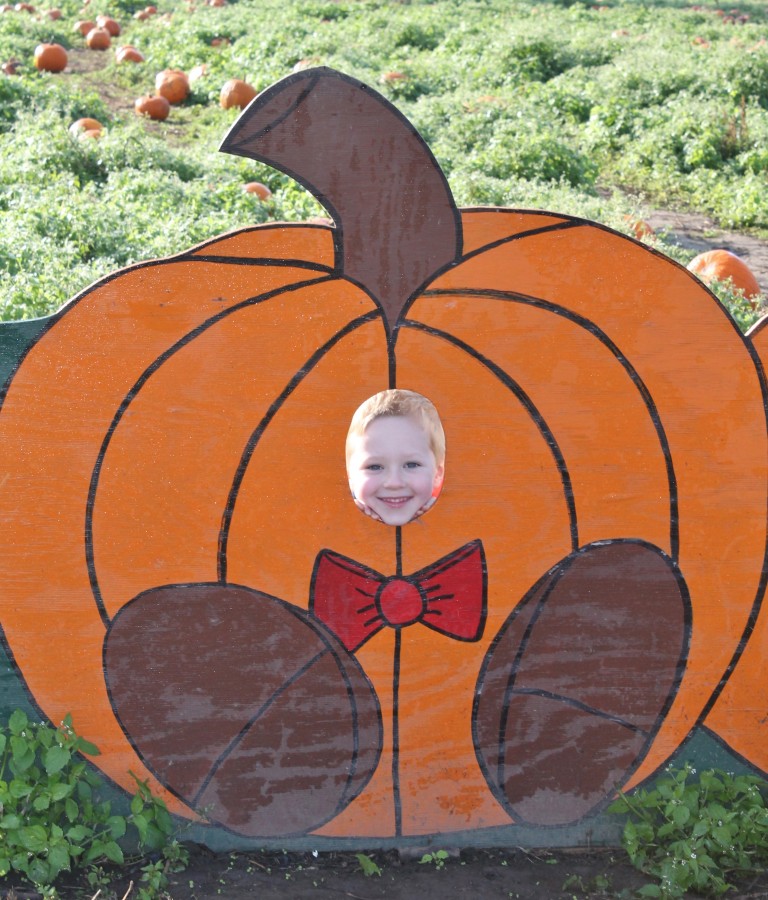 Very sunny group shots!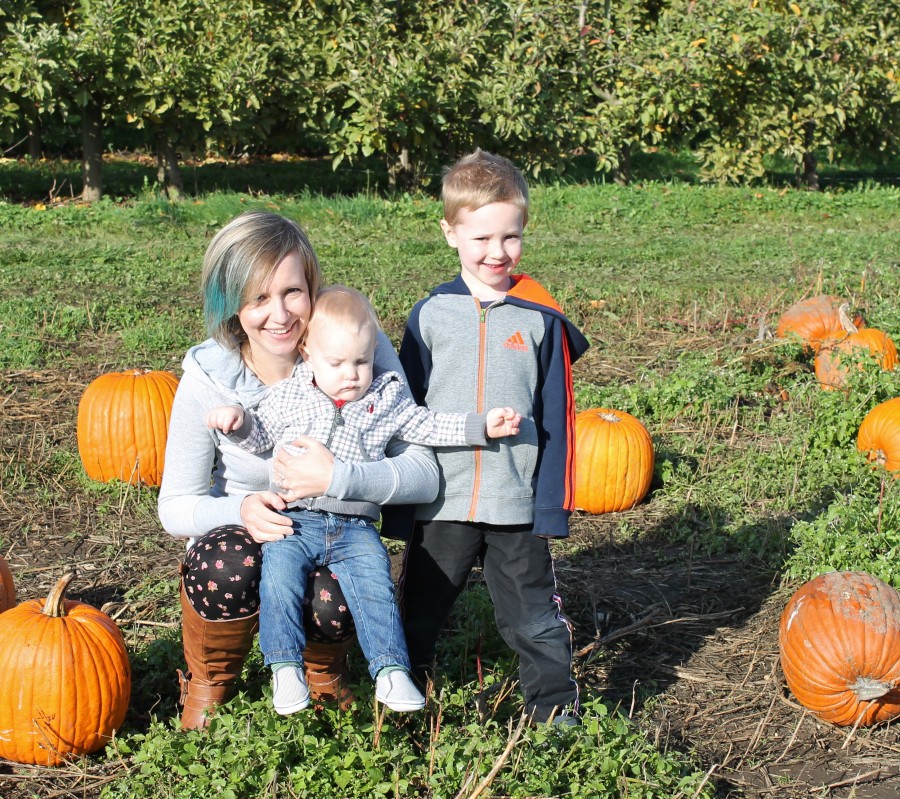 Shots of camera-shy children who must escape the shutter!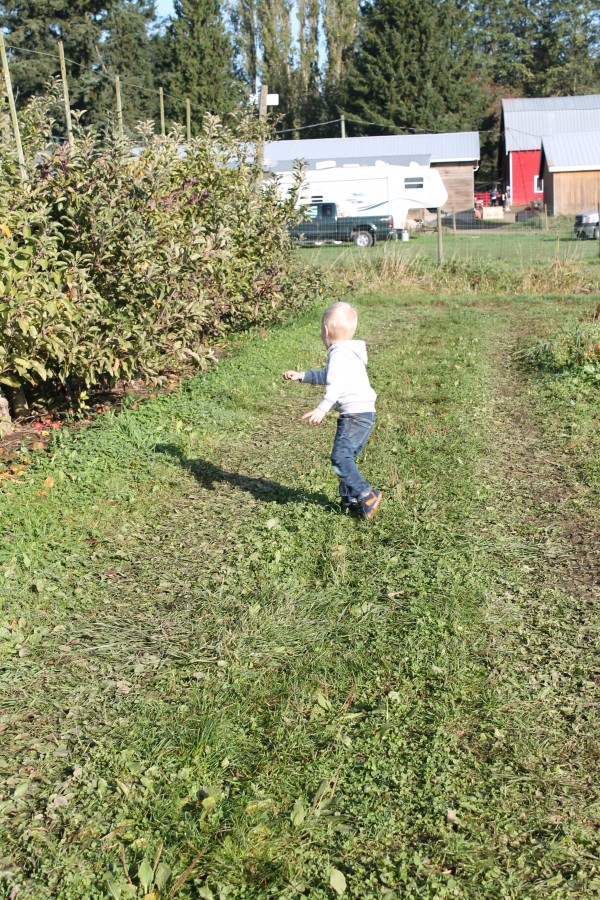 Shots of babies choosing pumpkins!
Hmmm, which one looks good…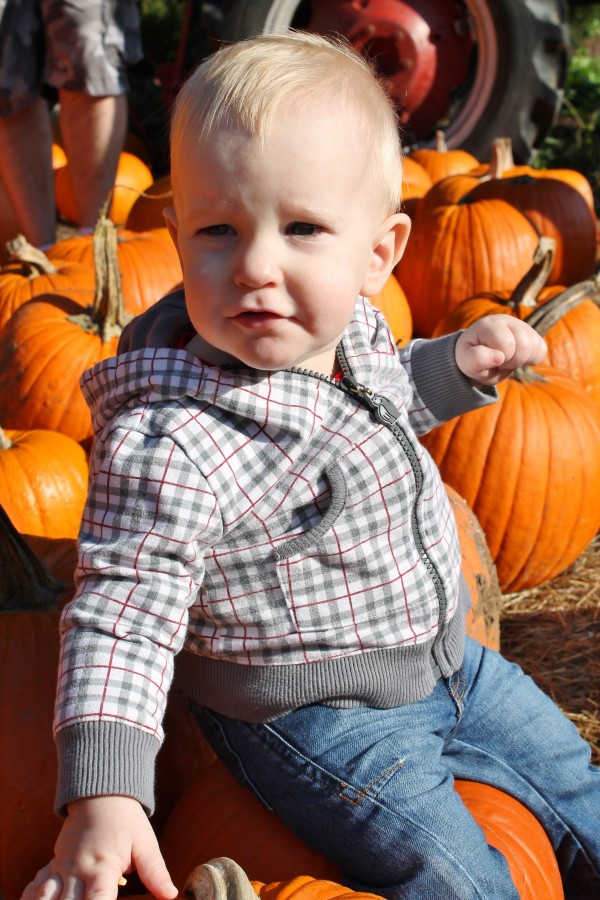 This is a nice height…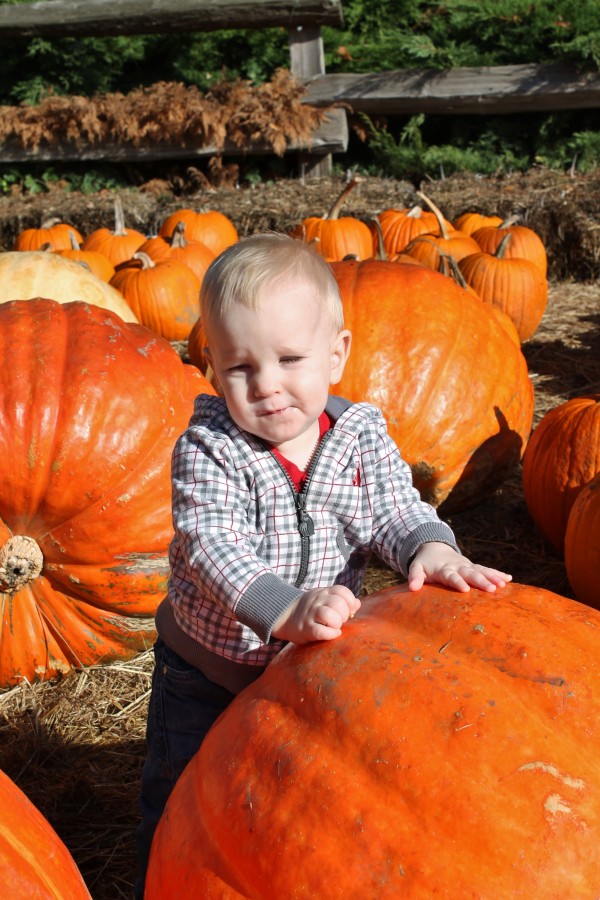 But the taste doesn't seem quite right.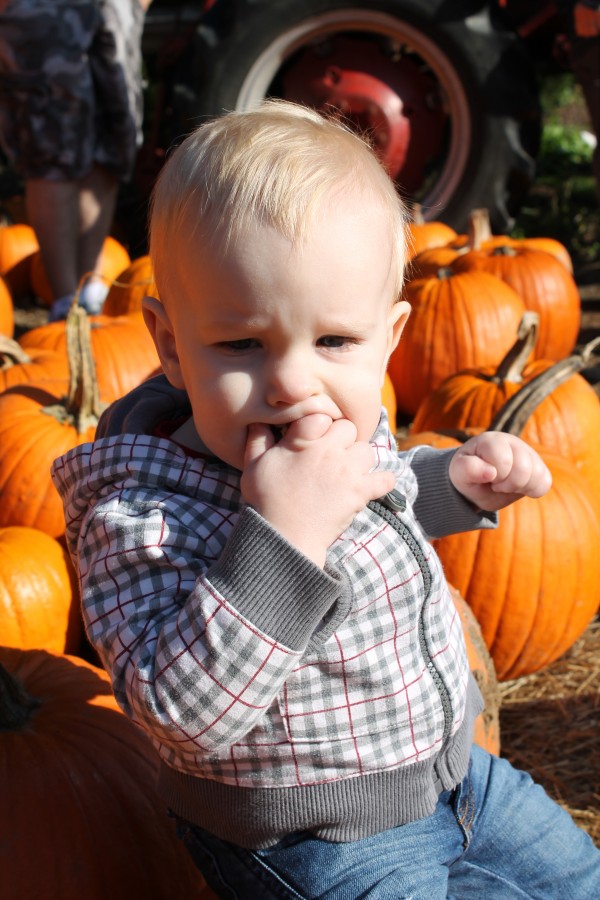 Buy the middle one some popcorn and suddenly he's all about sitting in pumpkins, if not yet smiling at the camera. I think he's got this gig figured out pretty well.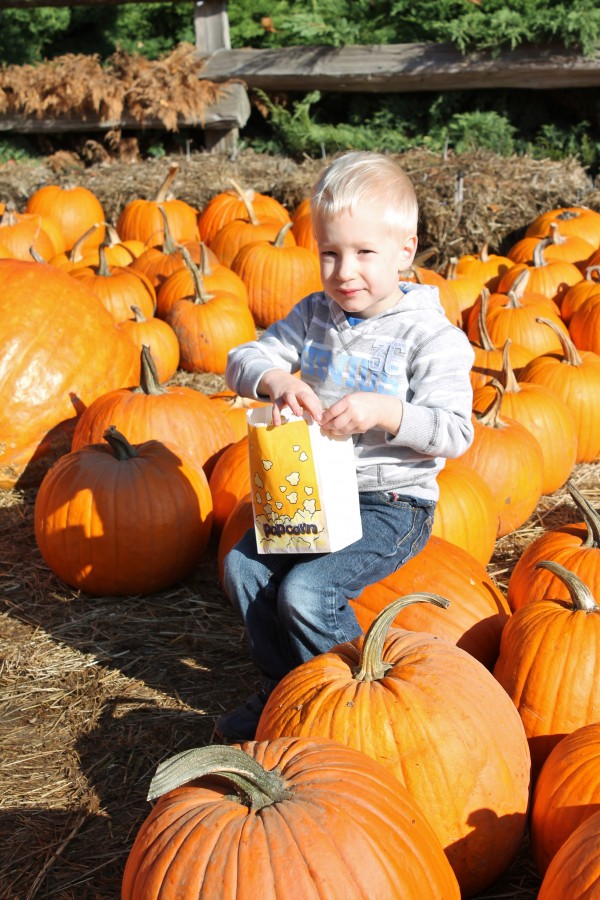 A beautiful day at a beautiful place. We'll be back.