I'm not entirely sure where this summer went. It was so hot, for so long, I remember that. I barely cooked or baked, thanks to said heat, I remember not doing that. But otherwise, it feels like I blinked and it started pouring rain, and our basement flooded, and now this week I'm losing my sweet munchkins back to school already.
I cannot relate to those commercials with exuberant parents shopping for school supplies, barely able to care for their children for those last few days of summer holidays, so excited to have them gone for the majority of the day again. Really? Do people like being attached to someone else's schedule of bus routes, school bells, volunteer requirements, making portable lunches, not to mention the fact that your kids are always gone?
Ugh. School is not my favourite, and this year I'm losing a second one, albeit thankfully part-time. I will miss their faces.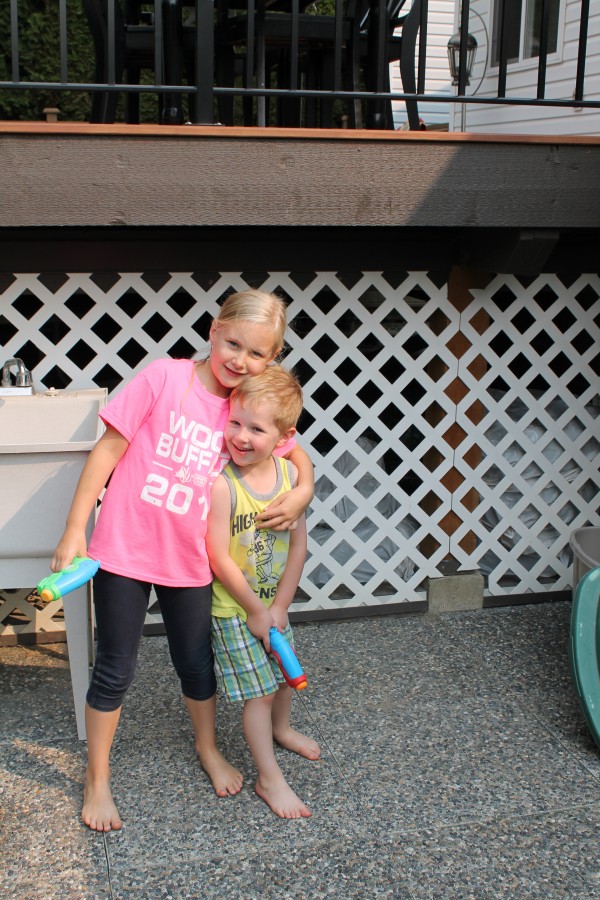 Don't get me wrong, I love routine – I just like it to be MY routine :) Call me a control freak (you'd be right), but I genuinely struggle to care about school things. I want my kids to love school, so I put on my best face, but really. Field trips? Agendas? Spelling quizzes? I can't even imagine how I'll fall apart when they get old enough for homework to come into the picture.
Which is all ridiculous, because you all know how much I loved BEING in school. So maybe I'm just jealous. I may or may not have bought doubles of all the school supplies for my own enjoyment at home :) On the bright side, I think the other two faces will love the extra time and attention and access to toys, so there's that.
There's always a bright side, yes?