Things are happening around here, slowly but surely! I can't believe I forgot to tell you we painted, one of my most favourite things to do to (favourite as in favourite quick change, not actual favourite activity). Our boarder and his girlfriend kindly volunteered to spend an evening painting with us, and they got almost as much paint on the walls as on each other :)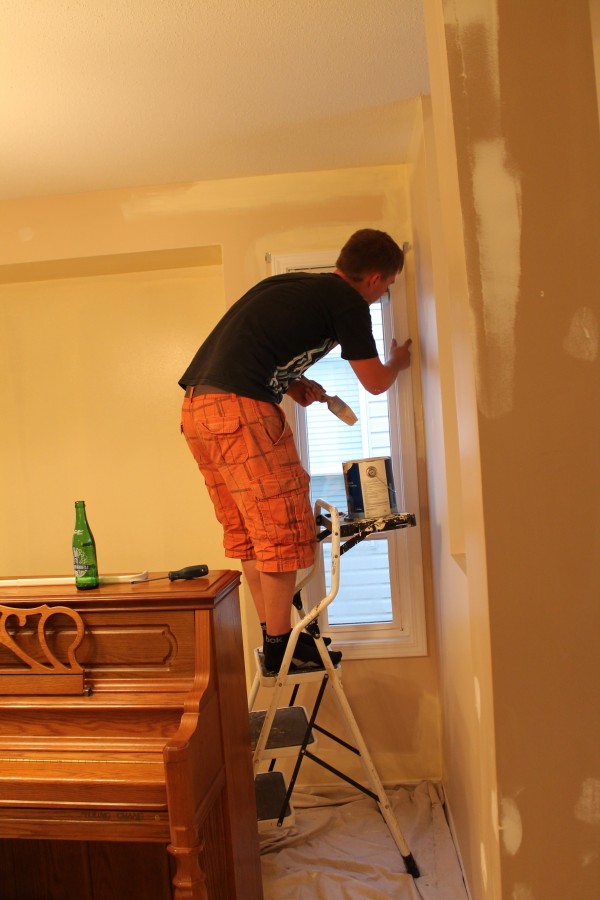 Carl supervised ruthlessly to ensure perfection.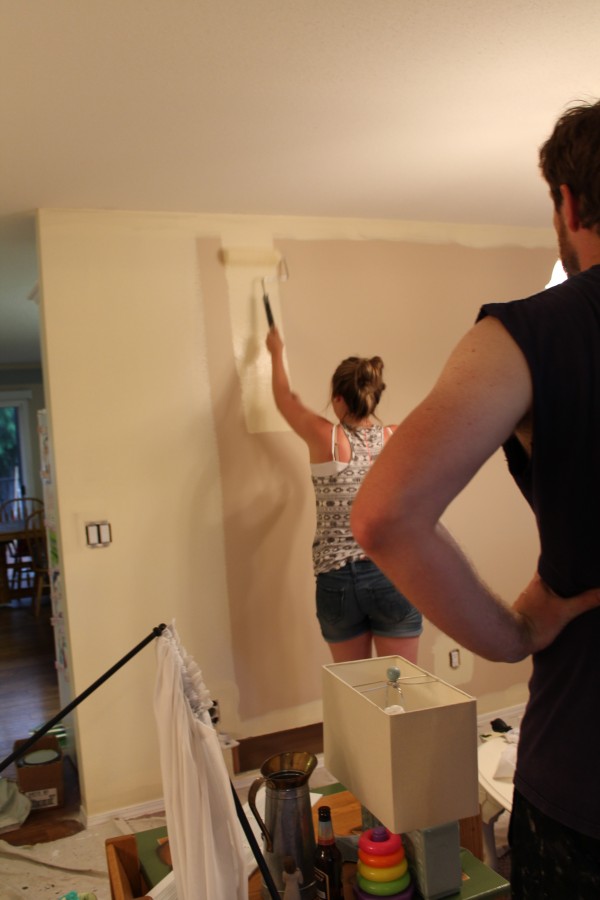 Of course he worked hard too. We even bought a sturdy ladder, like serious homeowners or somethin'. I love those windows he's painting around, and the light and mountain view they bring into my life everyday.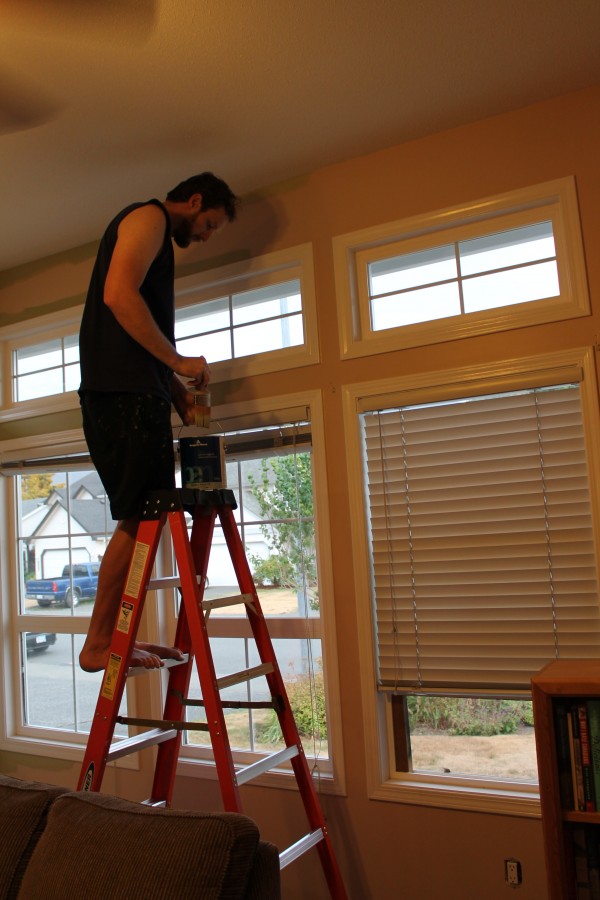 I never got tired of the cream in our last house, so we just did the same one through the hall and one room in the new place, then Carl got to paint the living room green. He informed me (in all seriousness) that he very much enjoyed doing it. He happens to love green and also to be a fantastic painter, having done it as a side job at various points, letting him learn all the tricks that are only helped by his towering height. I've never been much of a green person, but people change, and now my living room is very green indeed and I love it. Carl's back today from 10 days away (yippee!), so I've cleared the kitchen walls of pictures in a not-so-subtle hint to pull out the next can of paint :)
A first order of business this summer was also a ceiling fan in the living room, along with a light so I could do away with lamps. I have no idea why they build houses without centre lights in living rooms. While I love the look of lamps, I hate the dusting they create and the floor or end table space they monopolize.
That's the same fabulous guy who helped us paint up on that ladder cutting a hole in my ceiling…we are very thankful to have him around, even if he doesn't smile for the camera ;)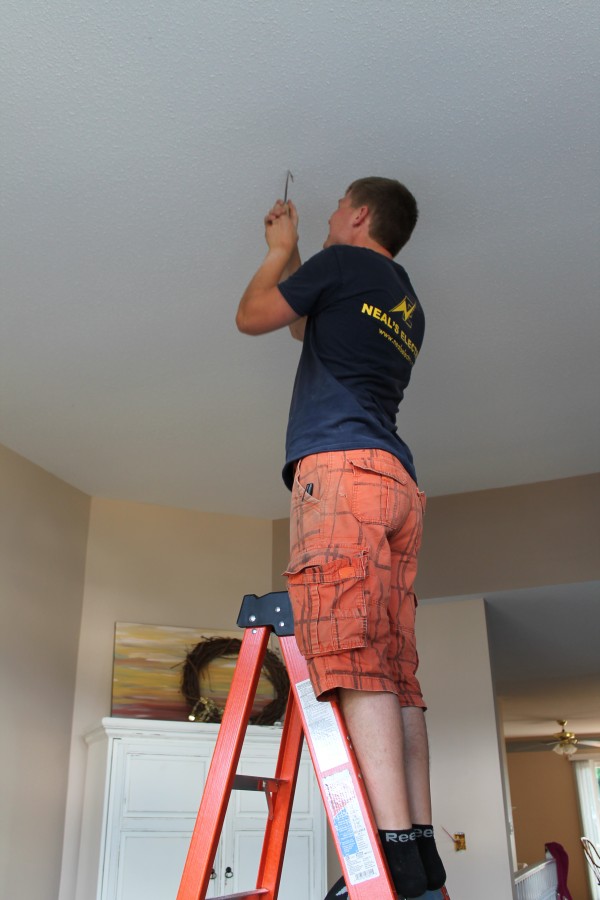 A bit more progress and I might even have to show you some full room shots…anyone else get excited about home decor and paint, or is it just me? How many colours do you have painted on your main floor, not counting bedrooms? I'm managing to stick to three, as long as you don't count white…