The older kids have been into the paint and stickers and such, and we've been kind of limiting it to Theo's naptime to minimize my stress levels. They are enthusiastic crafters, especially the little lady. Kristopher starts strong, but his longevity is weak.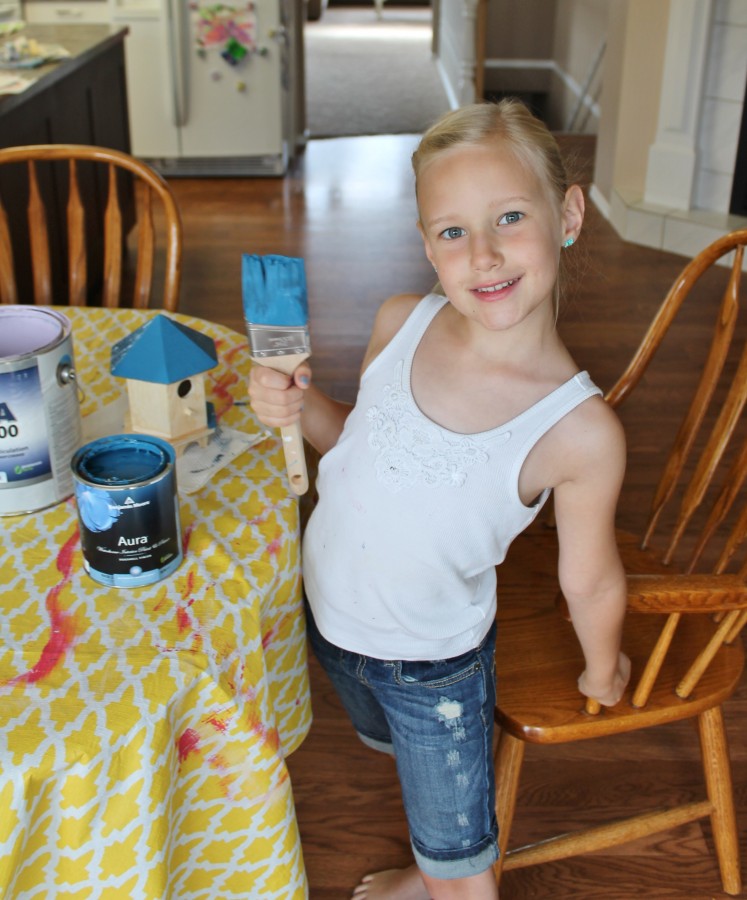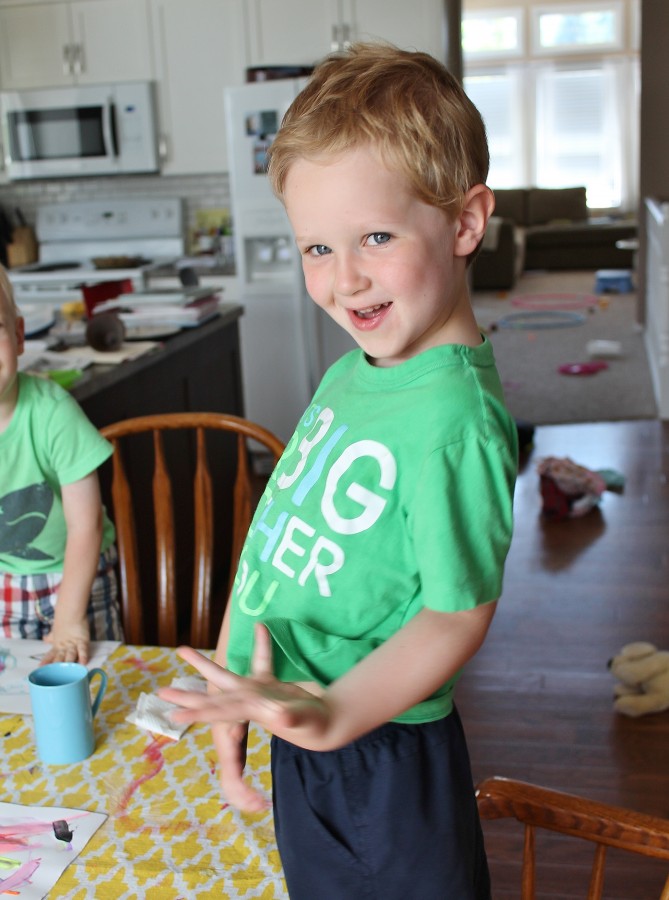 Theo woke up early the other day and what were we to do with this face?
"Me too, Mom? I paint? I not messy, I nicely." All as he casually picked up a paintbrush and took up a chair.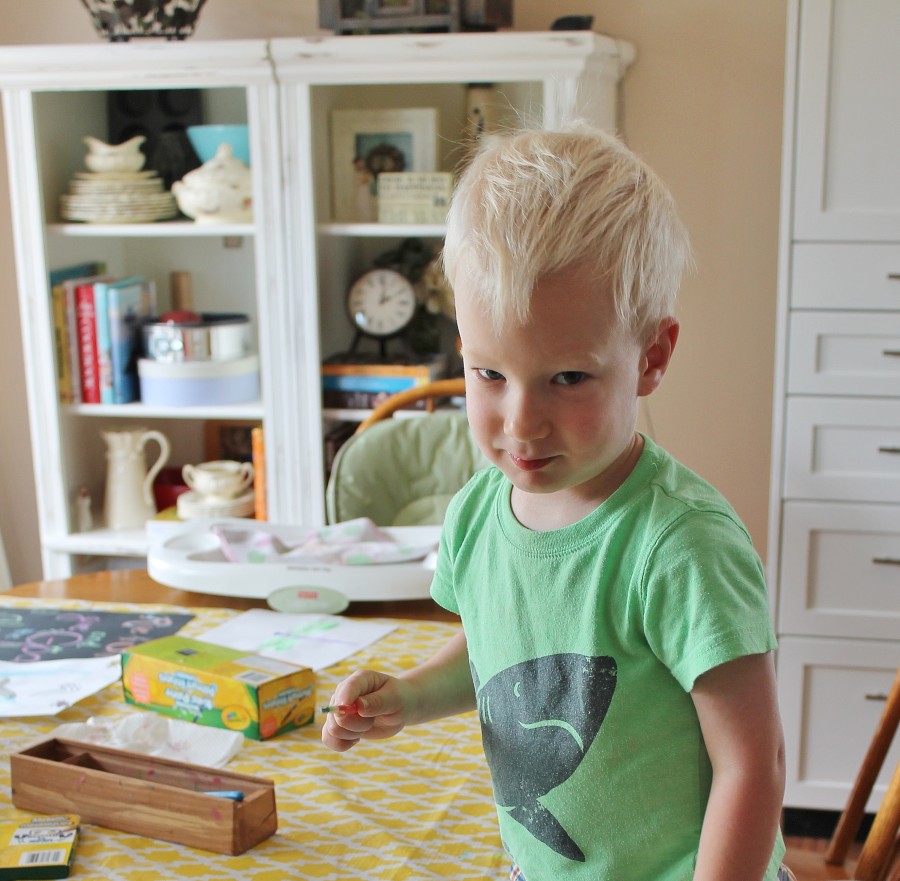 Ok Theo, you can paint too.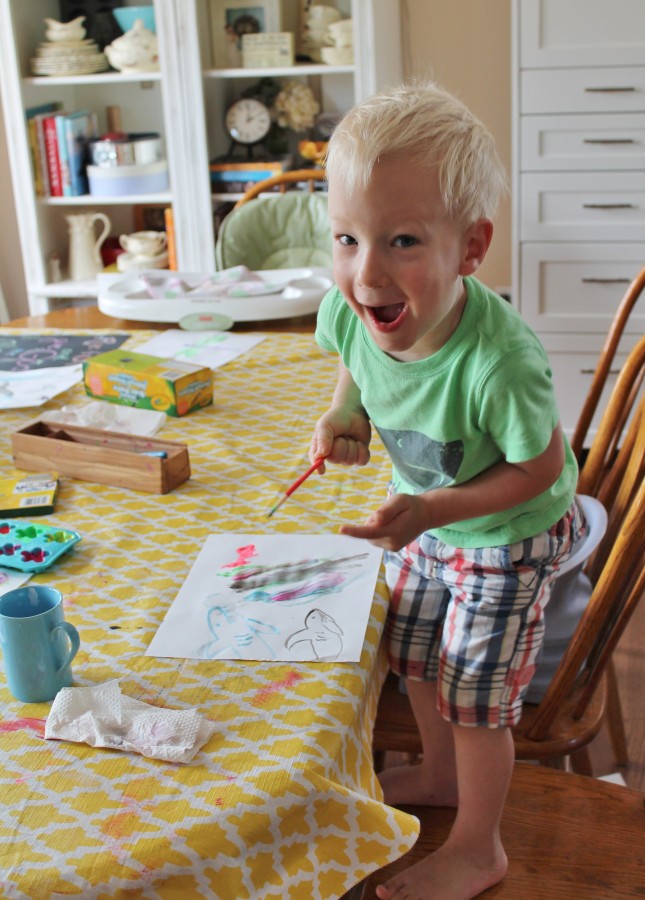 Day = made.
What's that, Gavin?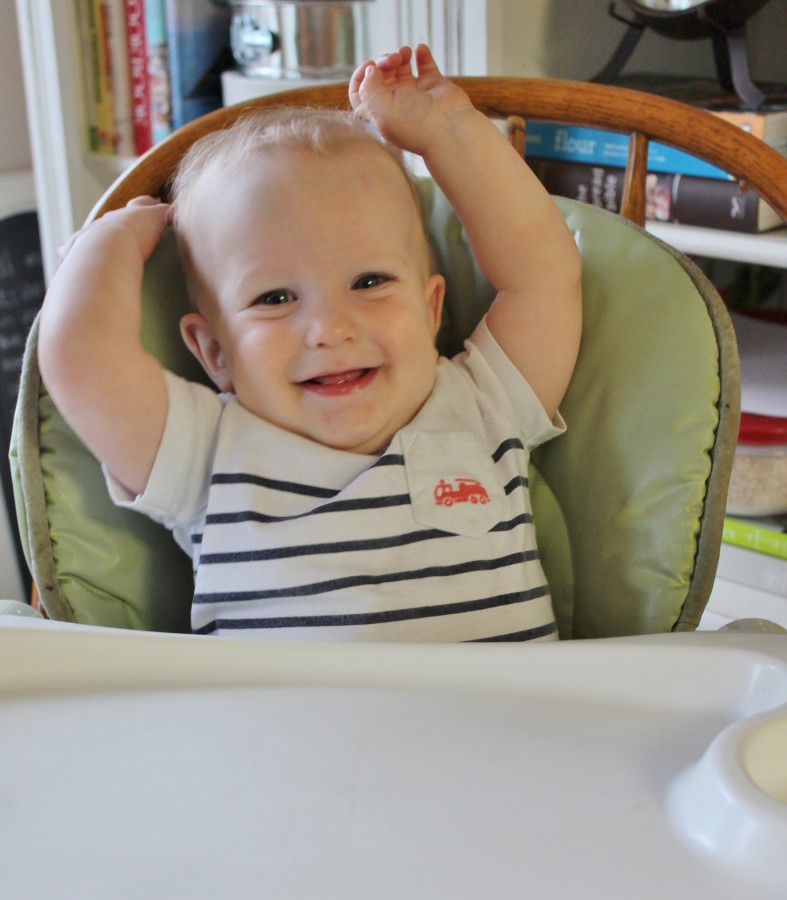 Yes, you are SOOO big, but no, you may not yet paint.
I hope summer holidays cool down to fall temperatures, but never end.