Carl has never been more pleased with me and my blogging as when I agreed to be a summer ambassador for Menchie's Frozen Yogurt.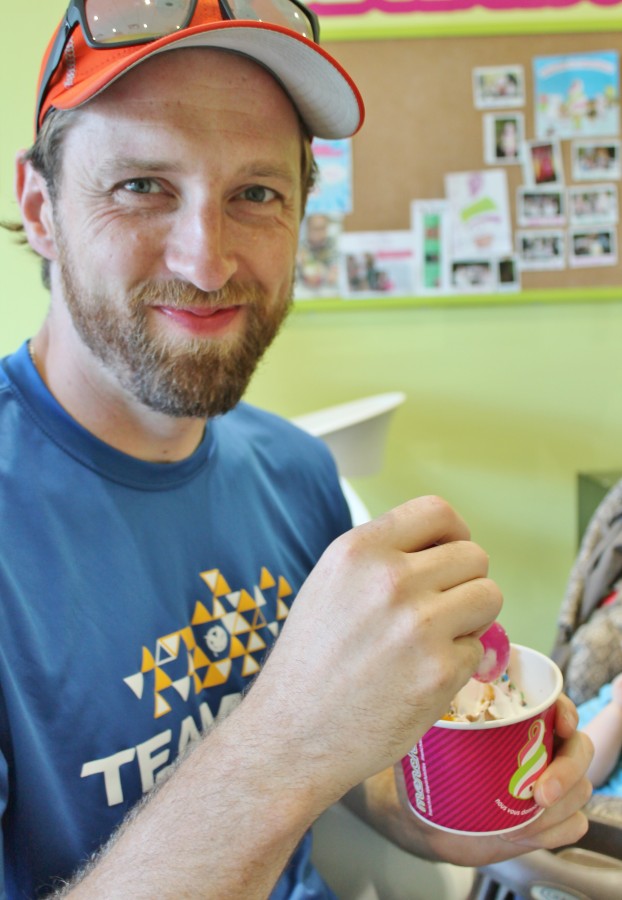 It was only three weeks ago that he had his first Menchie's experience, and he was hooked. I had yet to experience it myself, but his rave reviews piqued my interest. Turns out we live kind of right down the road from the Menchie's Chilliwack location, and we've quickly become familiar faces.
On top of giving me enough free Menchie's to bring me up a pant size (thanks guys!), Menchie's is generously giving one of you the chance to win a Summer VIP Pass to your local store, giving you 7 complimentary creations to enjoy as you work on the development of your perfect mix from now till the end of October.
So…frozen yogurt, every topping imaginable, and SEVEN(!) free visits up for grabs for one of you! Full rules for entering are below, but it's really simple – snap a picture of your Menchies treat, tag me in a post about it on Twitter or Instagram, and that's it – you're entered :) All you really have to do is go treat yourself to some delicious (fat free!) fro yo. If you happen to live near me, I'll see you there.
Menchie's is essentially a self-serve frozen yogurt bar, where you choose your yogurt flavour(s) from 10 or so always-changing options, fill your bowl. and then head over to the toppings stations – every topping and sauce you could possibly want, all for you to dish as much as your heart desires. My kids are in their glorrrry.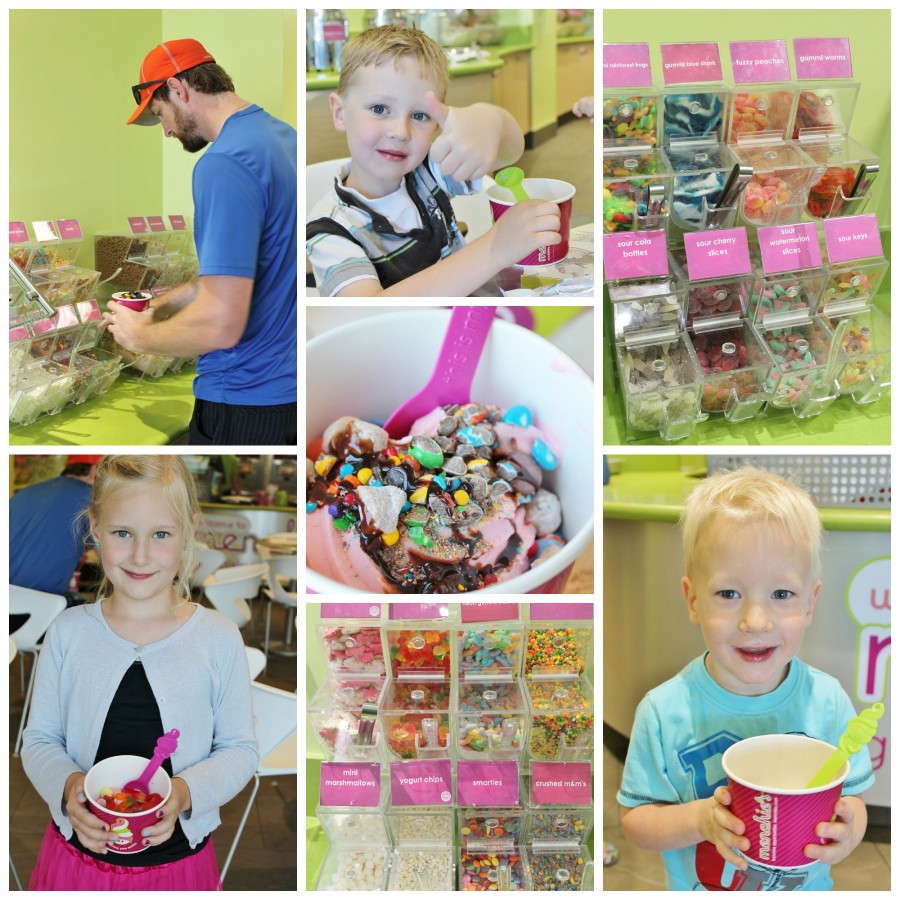 Here are all the official deets:
1) Go to your local (Canadian only, sorry) Menchie's and design a frozen yogurt creation of deliciousness. Give it a name. Here's mine, which I named Chocolate Raspberry Rainbow …Tart Raspberry Frozen Yogurt, all the colourful toppings, and plenty of chocolate syrup!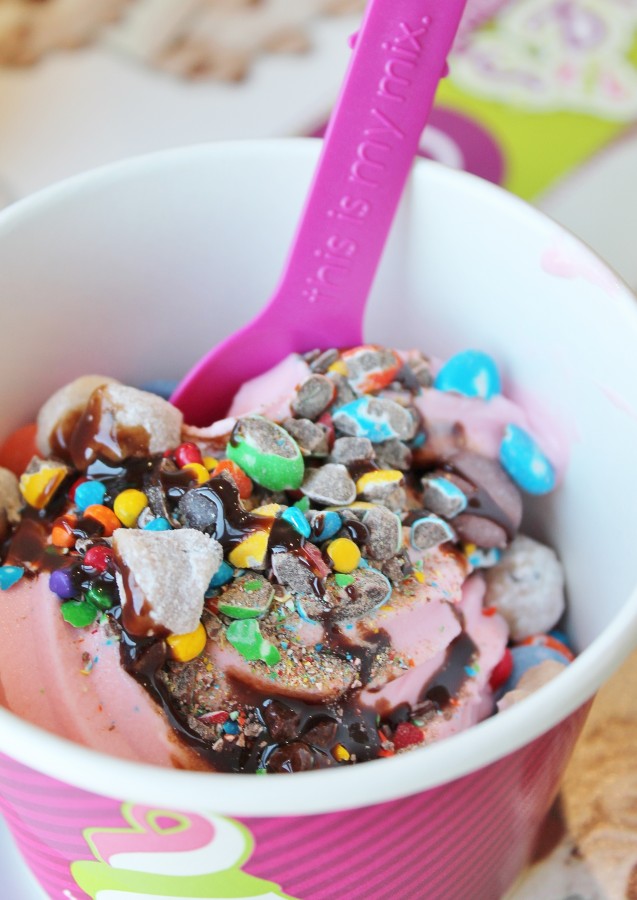 2) Follow @Menchies_CA and @hiddenponies on Twitter and/or @hiddenponies on Instagram
3) Snap a picture of your creation, hashtag #MenchiesMyWay with the name you've bestowed on your creation,  and tag me in the post on either Twitter or Instagram.
4) That's it, you're entered to win! On August 15, I'll choose the winner based on the most creative presentation, delicious flavours, or clever name choice and mail out your coupons to you immediately so you have time to enjoy them while it's still summer!
I can't wait to see what you creative people come up with! If the judging criteria sound a little subjective, well, yeah, they are :) But I'll tell you right now I'm a sucker for a clever name, if you're deciding where to put your energies ;) Happy summer!