The littlest little is getting big far faster than I care to admit.
He has officially been on the outside for as long as he was on the inside, which is a milestone of sorts, right? He has gone from flopsy helpless snuggling to standing in his crib and by the furniture, army-crawling everywhere, bouncing non-stop to any beat, saying "Dada", making strange with strangers, and overall losing his real baby-ness. We are still following his "megaureter" issue (no joke, that's an official term!) as the cause is still unclear, but he really couldn't care less. He continues to be incredibly happy, easy-going and generally high on life, and he is such a joy to have around.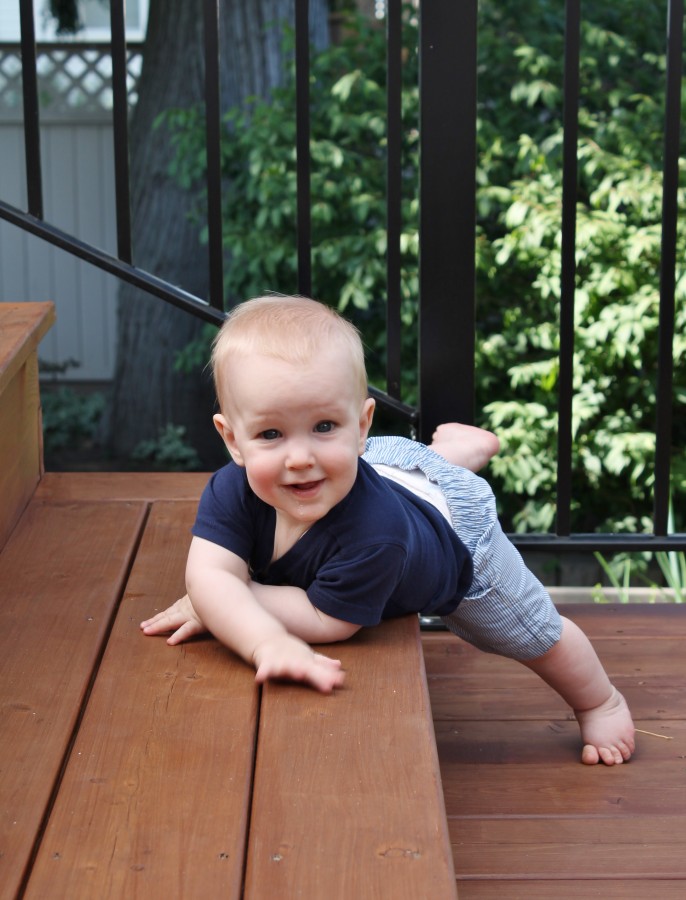 Yes, you are sooooo big. I don't want to talk about it.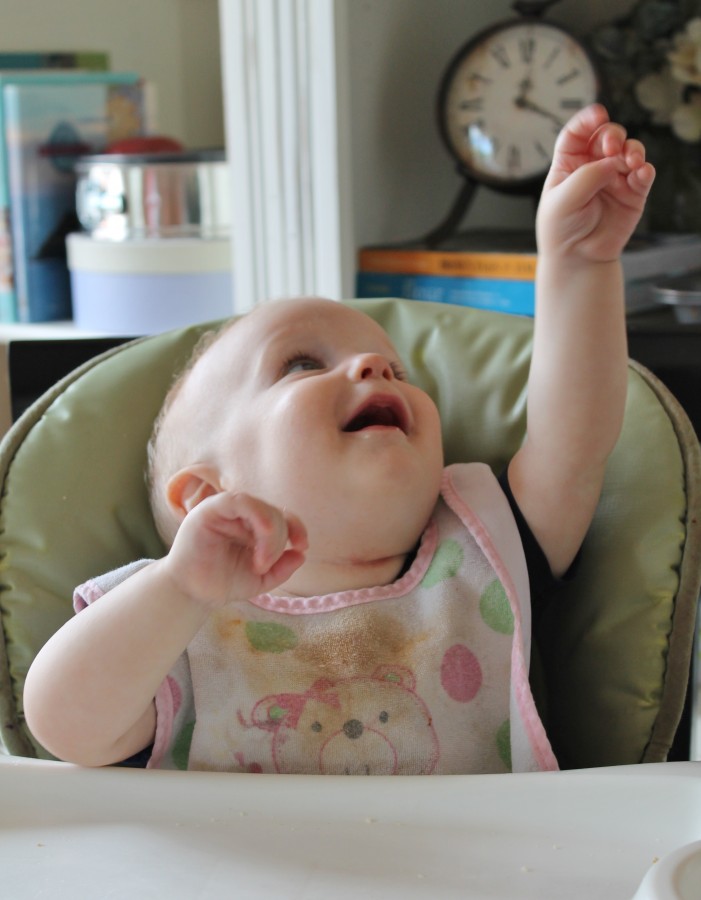 Perhaps we should talk instead about that pink bib you are wearing.
My talented professional sister did a photo shoot a couple weeks ago, and the roly-poly results are really too cute for words.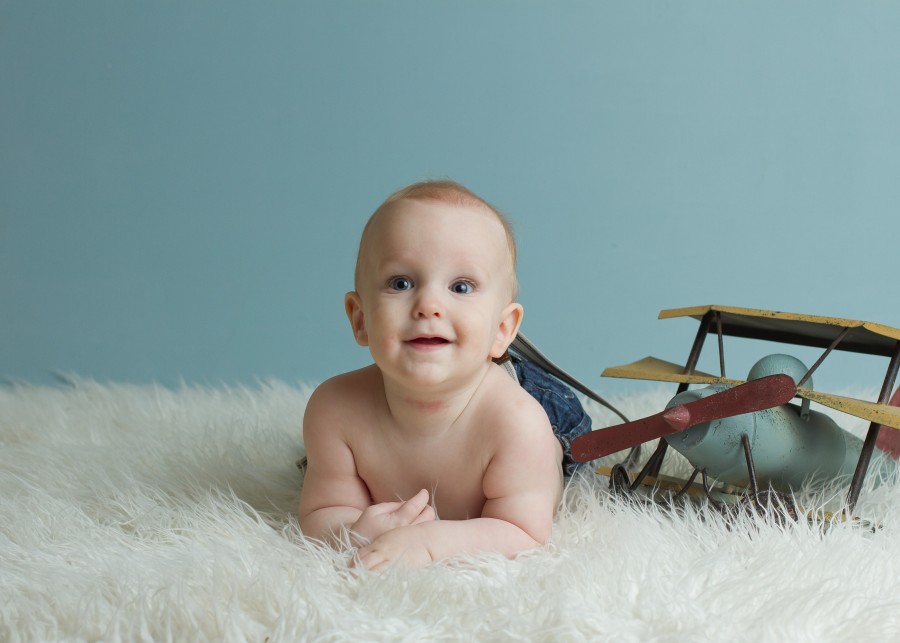 Except he actually really wanted to get away and have a nap – this is his tired face. You can see why I sometimes miss the cues.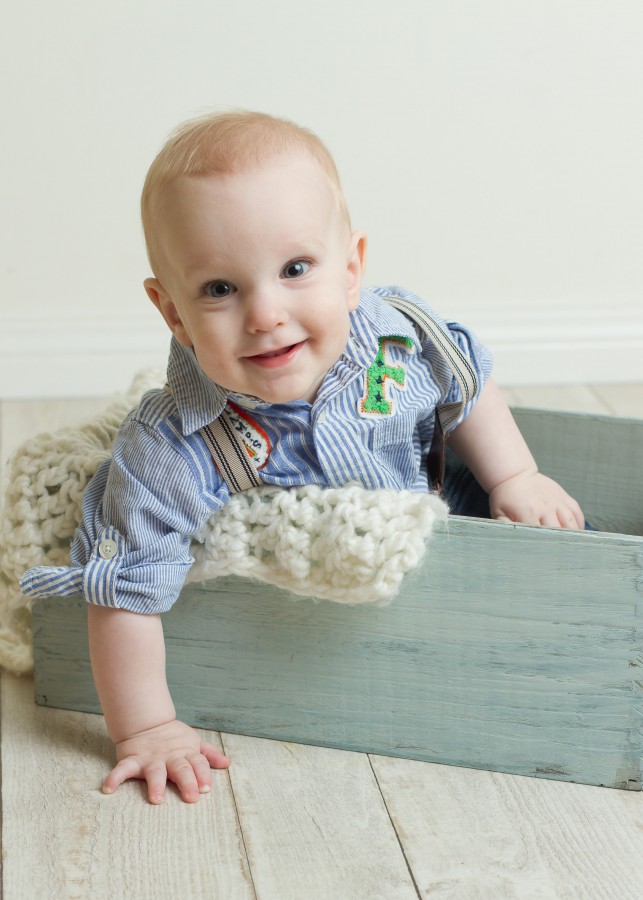 We are very much in love.