We're into soccer these days.
Kristopher especially is a significant fan – at break time he and another boy just take turns shooting on each other, because breaks are for girls, I suppose.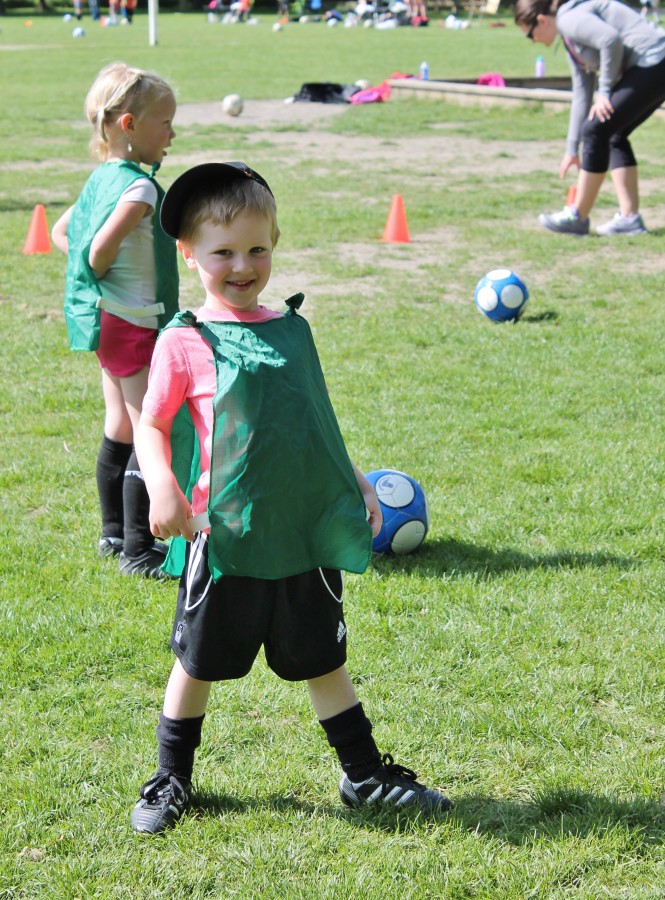 One green alligator, reporting for soccer duty.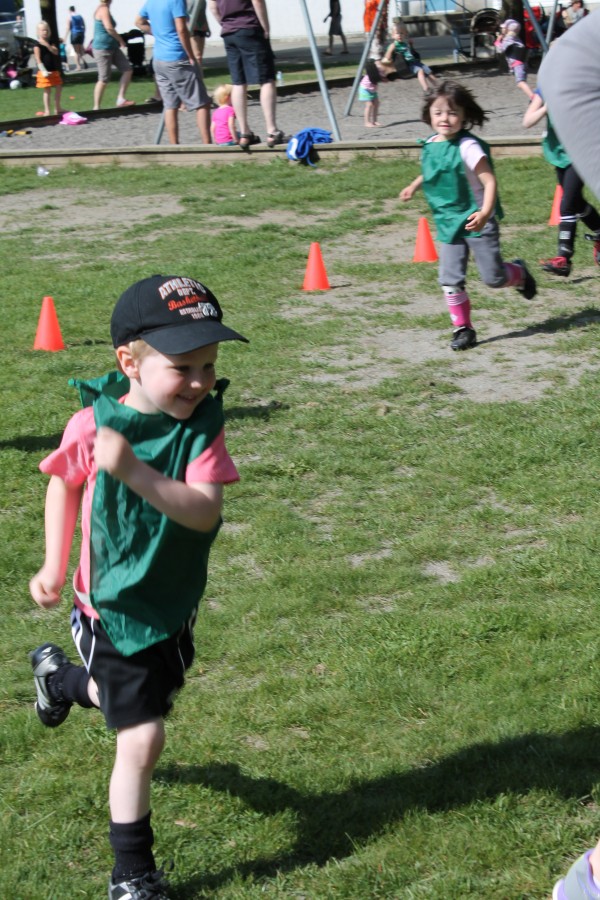 Gemma, on the other hand, has an approach more my style.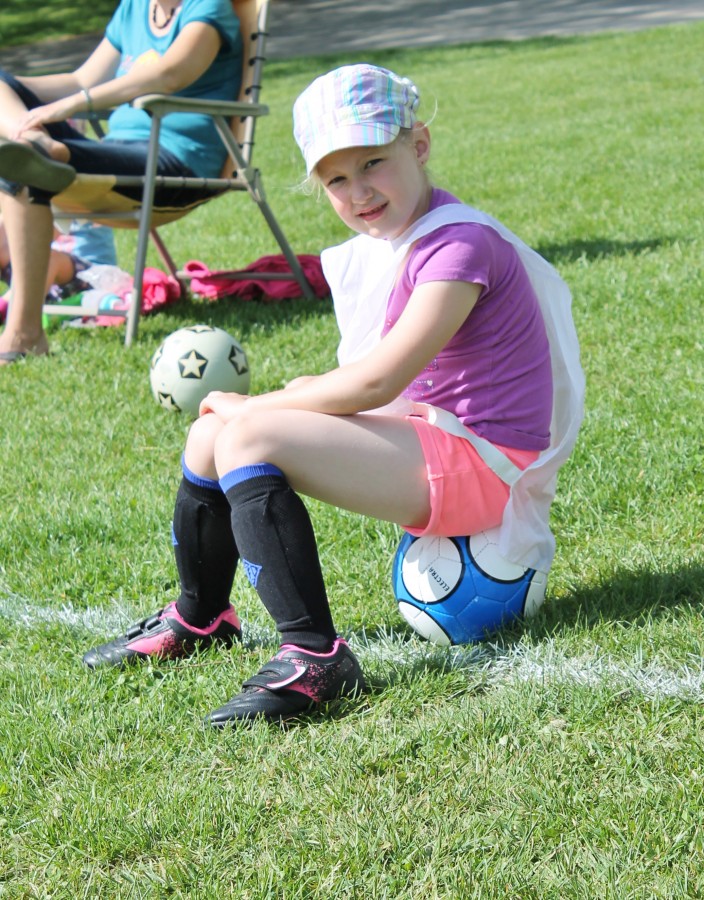 Just kidding, she likes it too.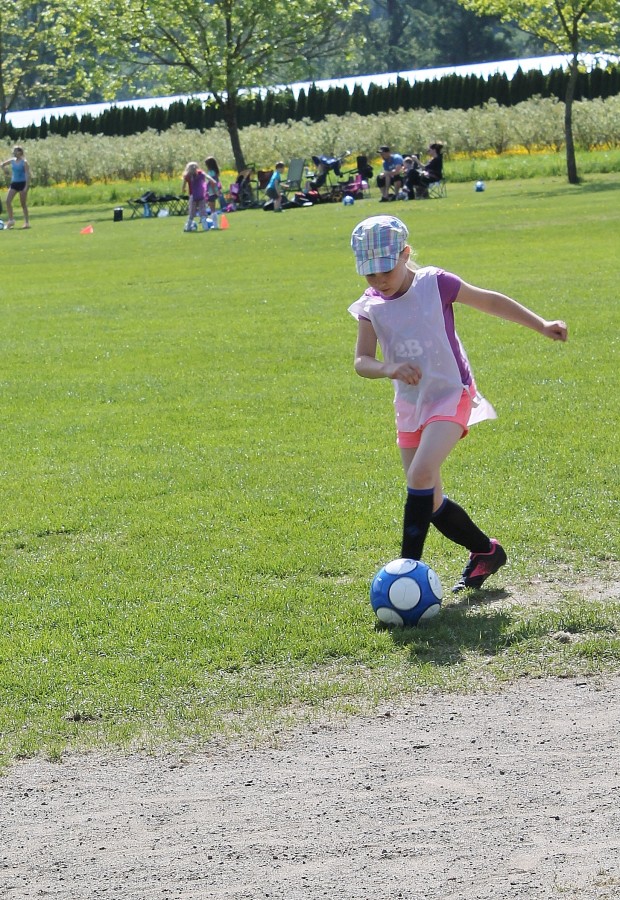 Fun and games and, so far, no rain, for the win :)