There's nothing better than a few $1 tubes of bubbles to entertain children for an hour on a spring day.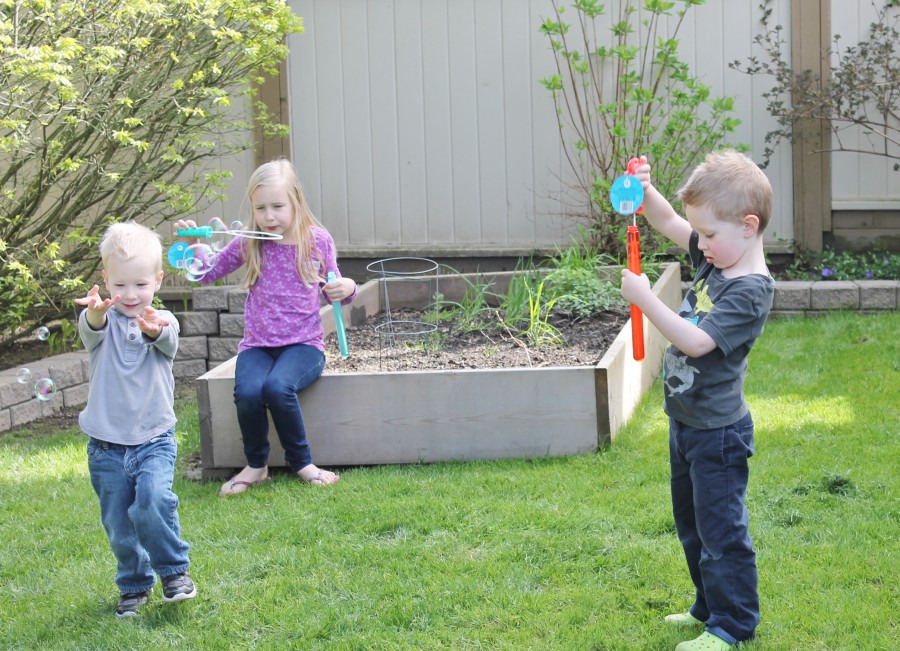 We have a concentrated blower who may or may not be ok with her brothers popping her bubbles.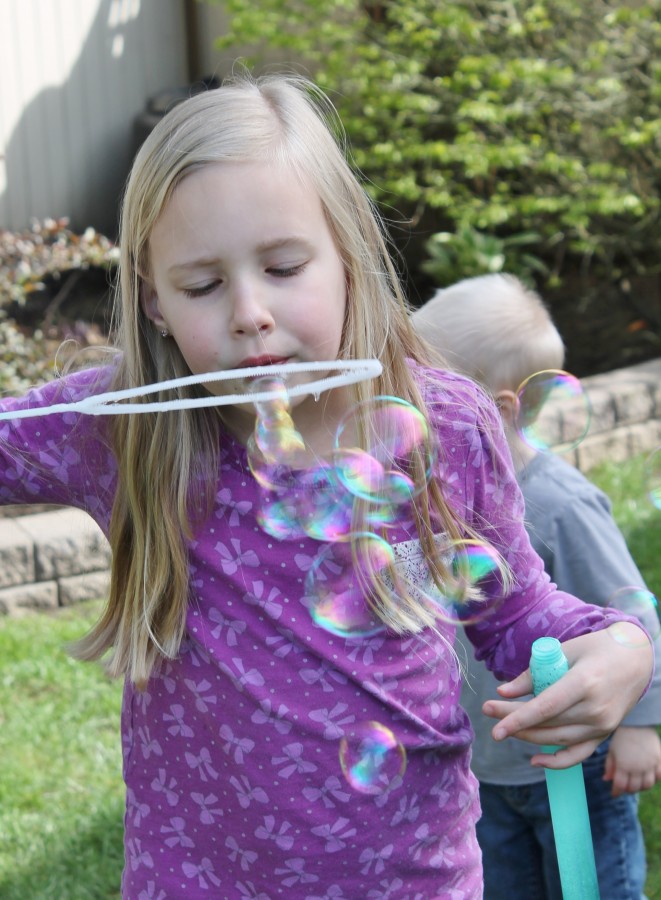 The only way to find out is to try, right?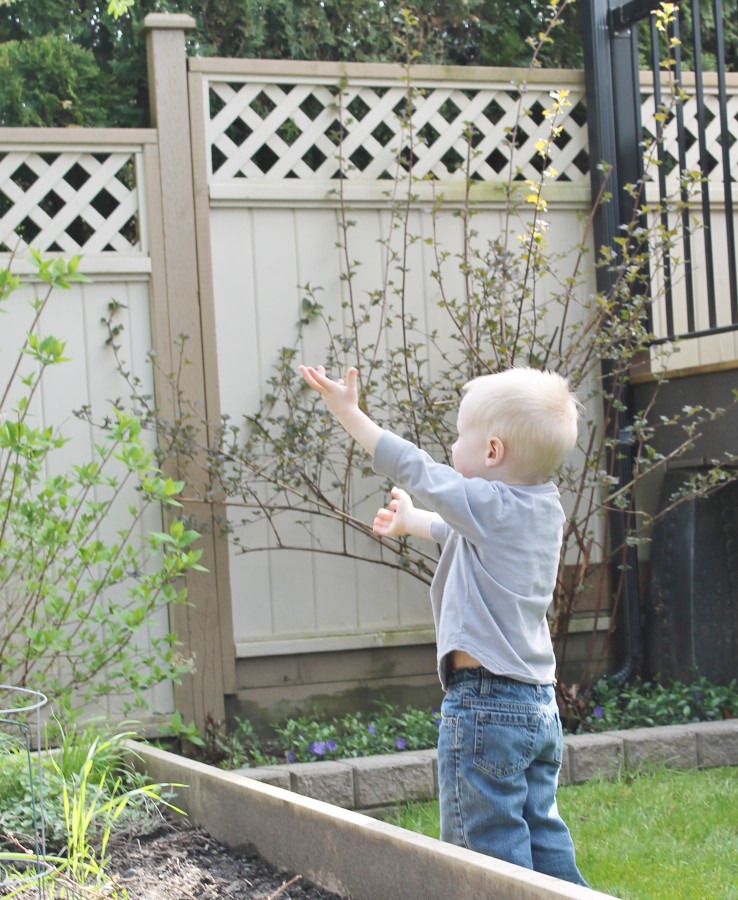 And another blower who always, always, always wants all the bubbles popped.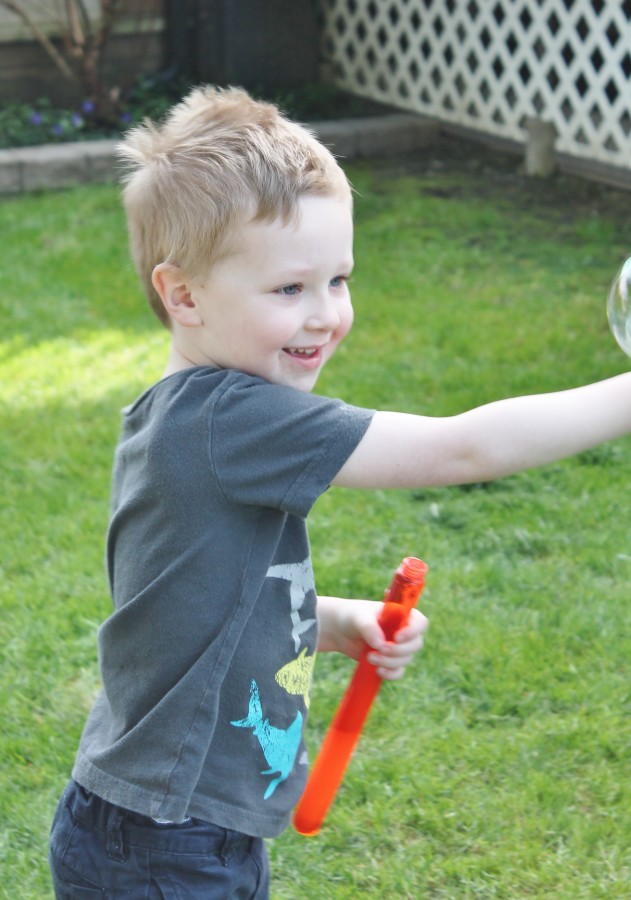 And then Theo's pants get wet when he pours out his bubbles annnnnnd he's done. Mmmm, dampness.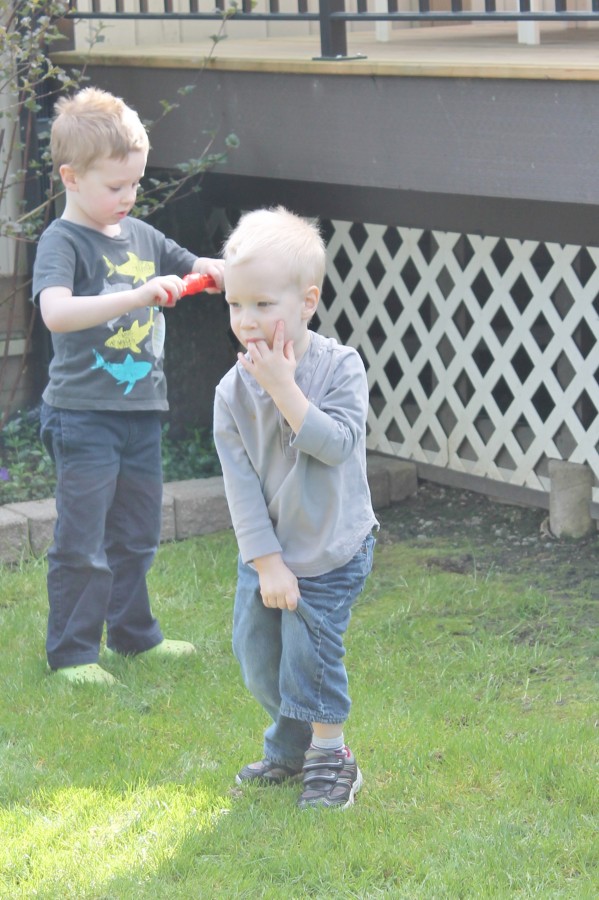 Gavin, you just keep doing your peaceful thing. You'll be joining in soon enough.