Well, it was a crappy couple days (pun intended), but potty training seems to be, dare I say it, a raging success. In other, less bathroom-y news, I finally had to make up my  mind about the cat that came to stay.  I had kitty litter left over from when we had a cat before, but this cat was an avid litter user…hey, this is getting almost as bathroom-y, I apologize.
Suffice to say, we were down to our last supplies and I had to decide to buy more litter or not buy more litter. This was a big, committing decision. In the end, knowing  nothing of this kitty, from age to gender to strange disease possibilities, I brought it to the SPCA. Two weeks was just long enough for my allergies to apparently sort themselves out, but between everything else going on in our lives right now I just didn't feel like coping with having another living thing to care for.
The kids were mildly sad but understanding, and all they requested was pictures with the cat so they could hang them in their rooms to remember "Cocoa" by. Done and done.
The pyjamas make it extra fitting for bedroom decor, right?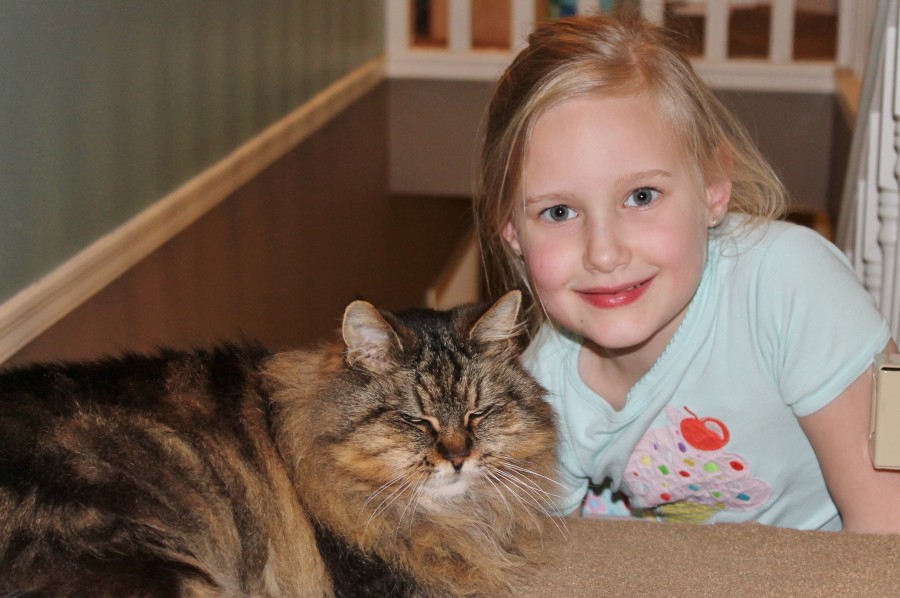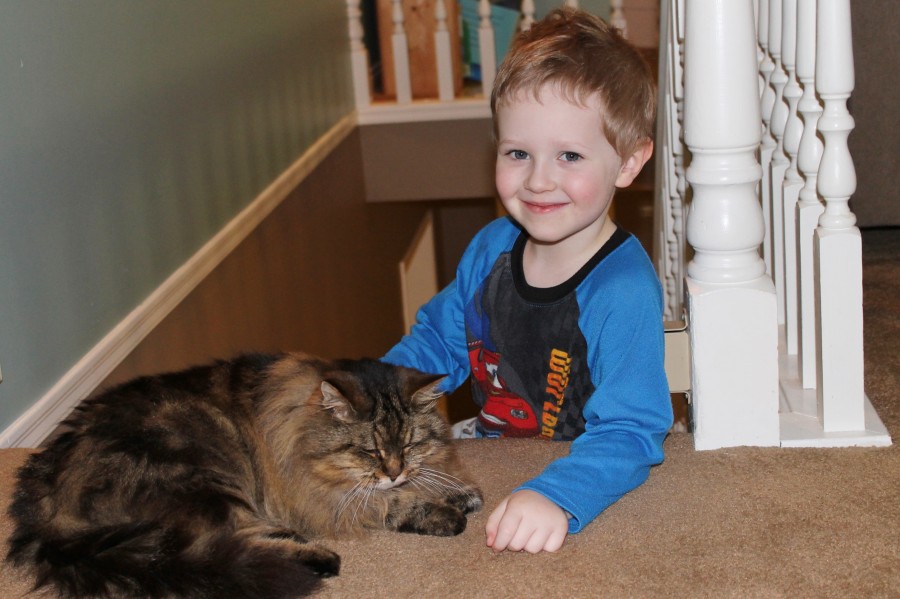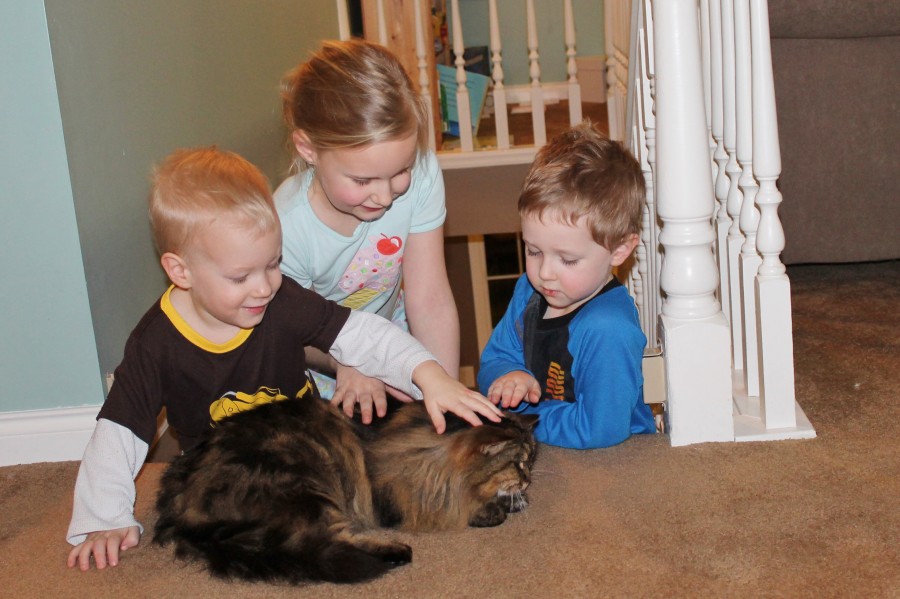 This was the first real guard cat I've ever seen – it liked to sleep at the top of the stairs and would meow loudly when someone was coming up the driveway so I knew before the knock even came. I still maintain that cats have the best personalities for pets. Even Carl got a little bit attached…I'm not sure I'll let him tape his picture up in our room though.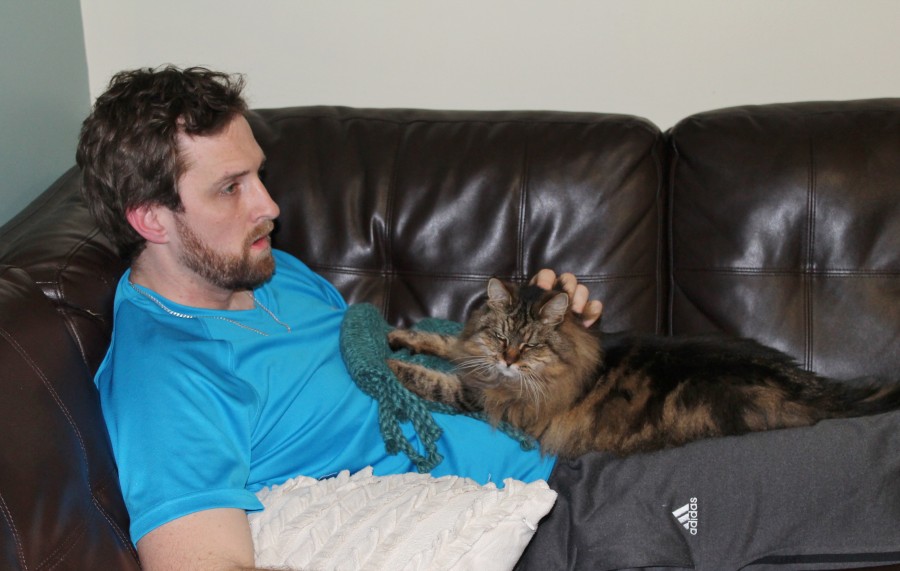 Have a good life, fluffy kitty.