Theo is really taking to the big brother role lately, beyond just asking to hold the baby and then sitting stiffly while I hold the baby near his lap. He's discovered a willing (captive) audience for his enthusiastic, if unintelligible, reading.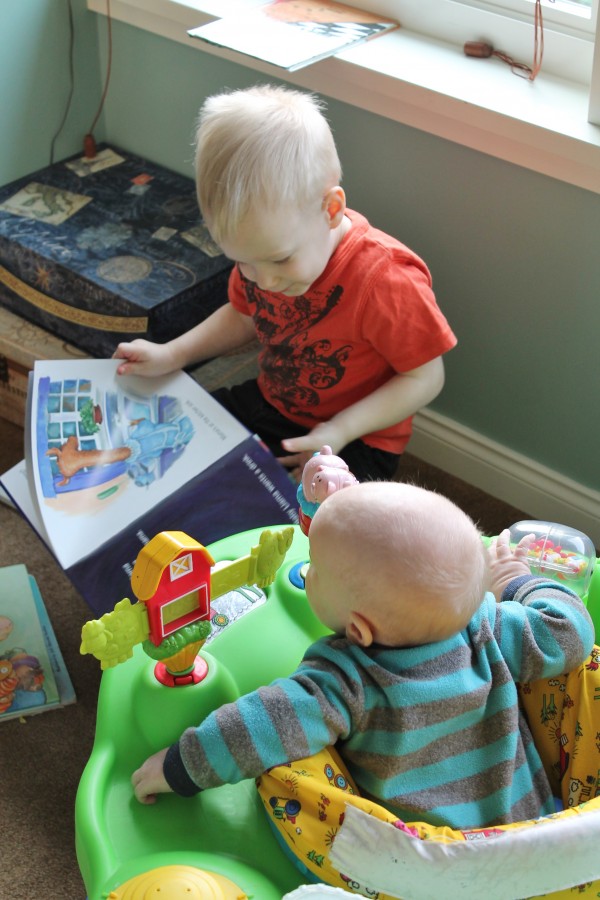 And he is loooooving it.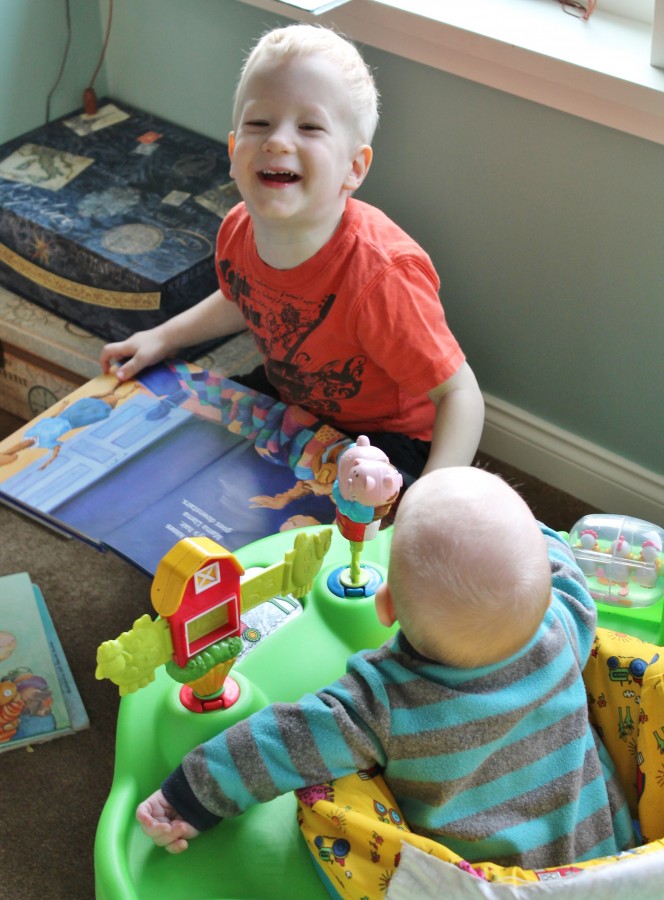 And Gavin?  I don't think he minds a bit.