When Gemma leaves for school, I feel a little outnumbered at times.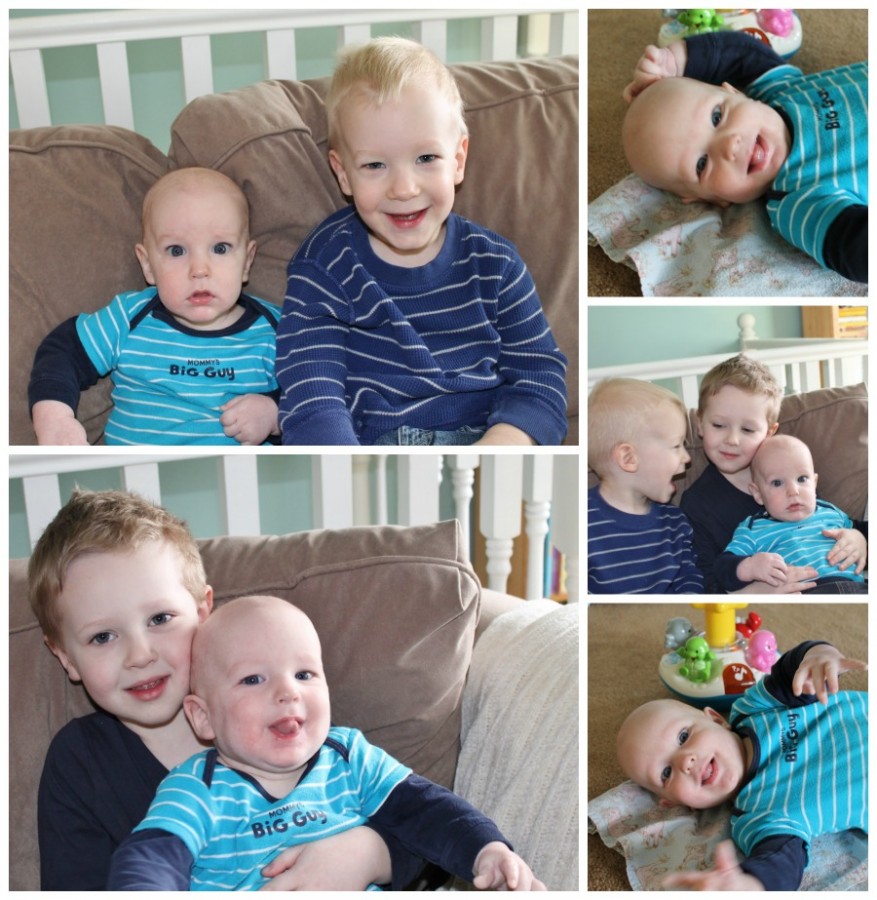 But while they may be noisy and demanding and not always the best at remembering what sleep is, they sure are a sweet bunch.  Growing up with all sisters, I secretly kind of wanted an all-girl family, and my first son threw me for a complete loop as I felt totally out of my element having to raise a little person into an honourable man.  But it turns out boys aren't all rough and tough and noise and injuries. The love and care they have for each other (and for me) is amazing, and the joy the older ones get from making their baby brother smile is impossible to resist.
Those squishable faces.
Please stay so joyful, open and carefree forever and always.