Well, last week slipped through my fingers at breakneck speed. If things keep up like this, it'll be 2016 before I can catch my breath enough to tell you about the amazing crispy baked buttermilk chicken or the wedding cupcakes I was meaning to tell you about this week. We had special visitors (one furry one is still in residence and looking suspiciously comfortable), we sold our house, I had massive amounts of reading for school, there was a presentation I wanted to attend at church, my sister and I had a meal prep/freezer stocking day, my other sister and I mass-produced sushi for a sushi party to somewhat curb my constant craving for sushi, and Carl was swamped with work for the first half of the week and away for other work for the second half, meaning a grand total of one family dinner this week.
It was one of those weeks that was packed with good things but that also leaves me excited for a quiet, empty, routine week.  Toilet training is on the horizon, something I've been putting off despite every sign of readiness, and that means a few days committed to home.  As much as I love grocery shopping, I'm thinking this might be the perfect time to try out the online grocery shopping that just rolled out in my town – free delivery on the first order makes that pretty irresistible! Do you think it's something you'd try, or are you too picky about inspecting your own produce and such?  I'm curious to see how it goes.
Anyway, busy as it was, I'm so glad I captured a few of the week's special moments.
My parents were here to celebrate the 25th anniversary of the congregation where Dad was the minister for over 13 years, so "Babu" finally got to meet his newest grandson!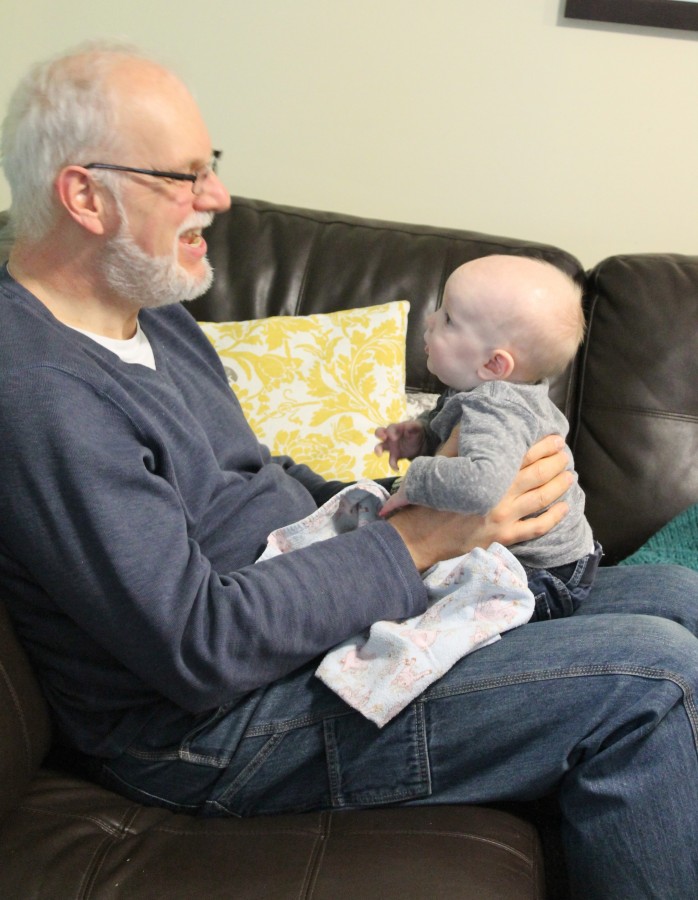 Theo thought Grandma seemed tired from all the festivities and insisted on tucking her in.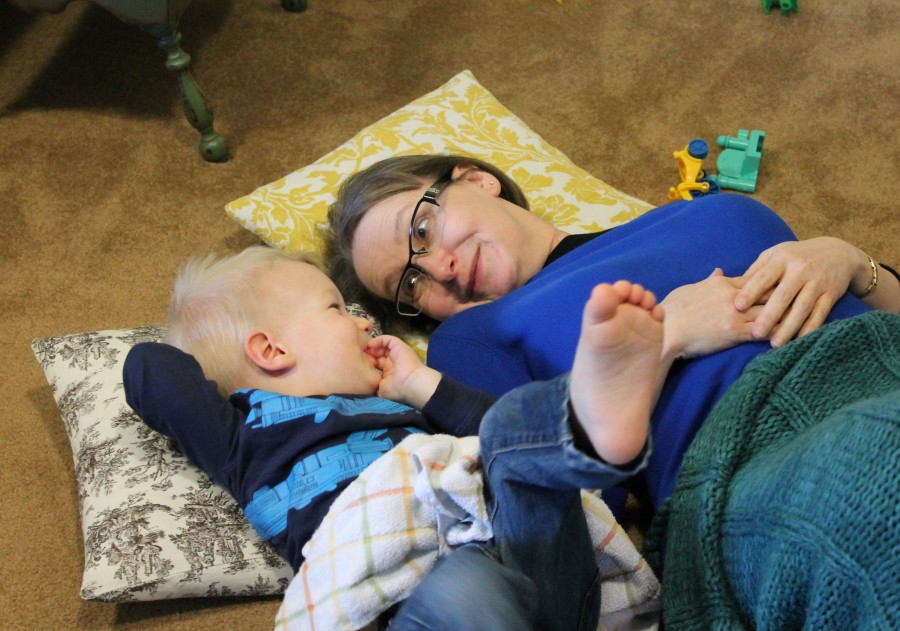 The boys wanted to go back to Ontario with Grandma and Babu, and they fit pretty nicely in the suitcase too.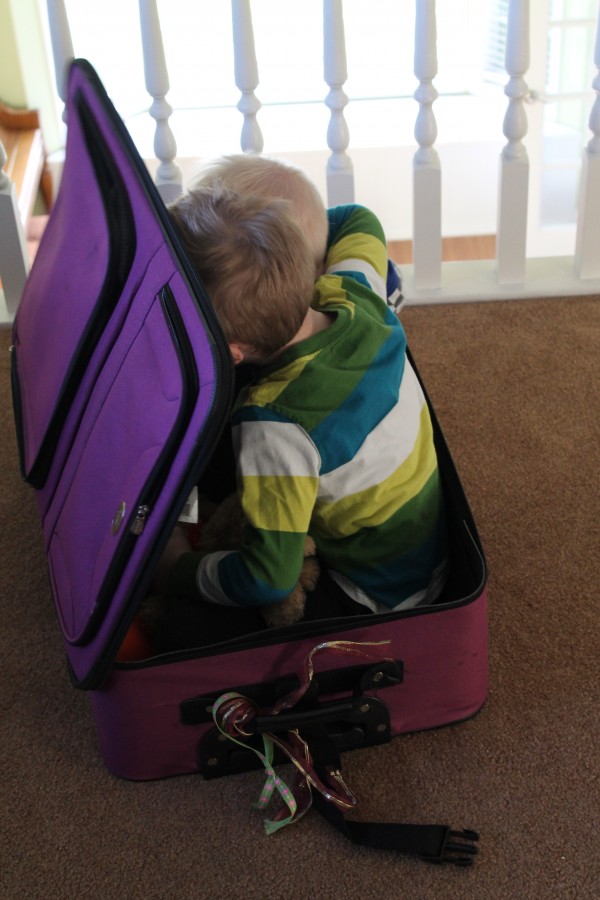 Until they leaned backward – I wish pictures had sound, because Theo is absolutely busting a gut in this one.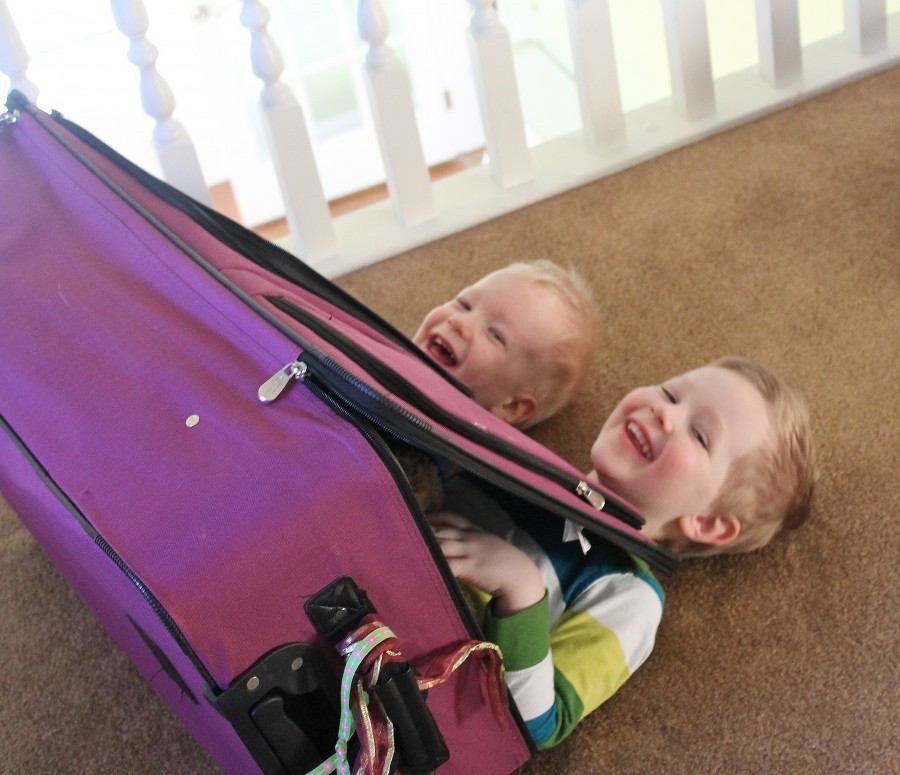 A very vocal kitty at our front door soon made herself completely at home – if she didn't make my eyes so itchy, I wouldn't even bother trying to find the owner as she is the perfect kid-friendly lap cat. I love cats, and am not too impressed with this newly-developed allergy.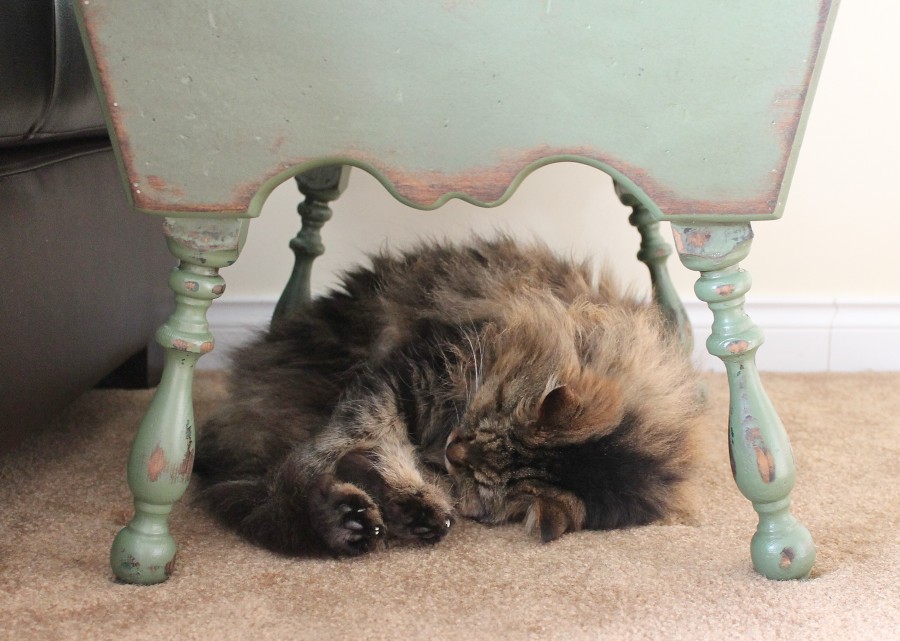 Gemma is very much in love and even less impressed with my allergies.
And Gavin continues to be just the sweetest thing and I could literally do nothing but sit with him all day and be quite completely happy. Kristopher and I both wish he could just stay a baby forever, because neither of us can get enough of this happy, squishable face greeting our every appearance. Carl is counting his dollars and nervously laughing at my suggestions of having another ;)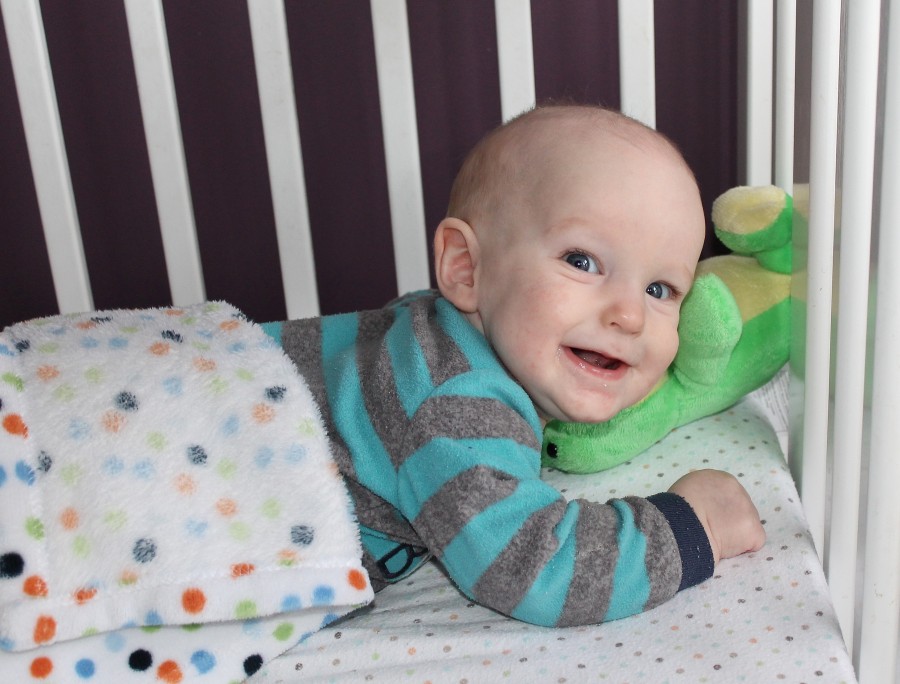 The week was busy, but so full of beauty.