Carl and I are both fans of games, and we want to instill that love in our children because family game nights should be in everyone's future, right?
Trouble is, I have terrible patience with adults who aren't quick at taking their turns and keeping the game moving. It turns out this impatience extends to playing games with my kids that aren't Memory, Go Fish, Candyland and the like. Thankfully, Carl is a natural-born teacher and has incredible amounts of patience for things like explaining rules, strategy, logic and the why behind games. Too good, in fact – he taught Gemma the game of Mancala and after a couple rounds with him, I can't beat her anymore.
Time for a game requiring finer motor skills and less logic – I'm well aware I can't out-logic or out-strategize Carl in any game, and with him teaching our daughter I know I don't have long with her either. Give me ping-pong any day and I will show you what's what. In the absence of a ping-pong table, we love Crokinole.
Have you ever played this old classic? The goal is to flick your piece either into the centre circle or to remove your opponent's pieces from the board, and it's just good, clean, table-talk-allowed fun.  Carl had been brushing up his skills for work (yup, sometimes playing games is his job), so the board was out and it was time for the kids to learn a new game.
He taught everyone, but the boys lost focus sooner than their big sister.
Then this face appeared behind Carl…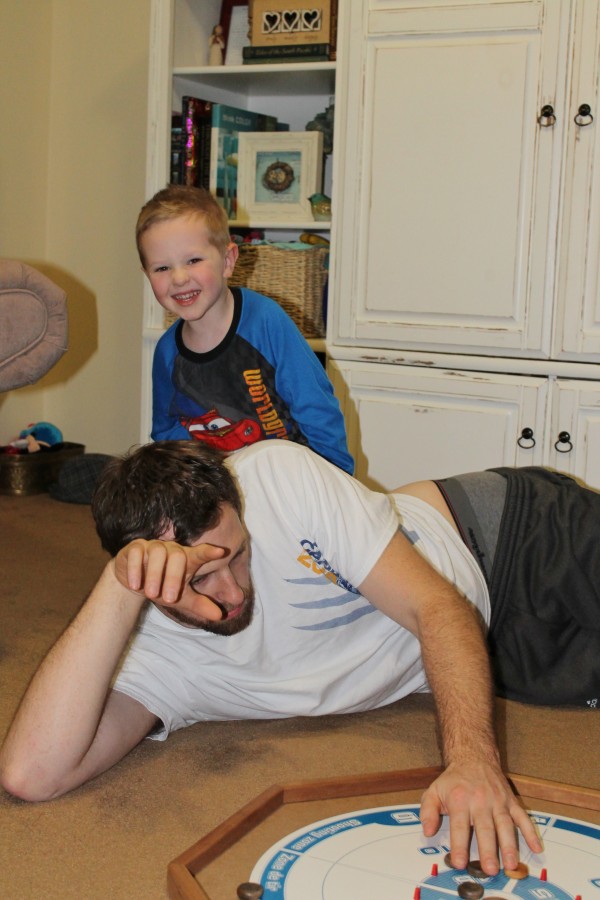 He quietly took up position…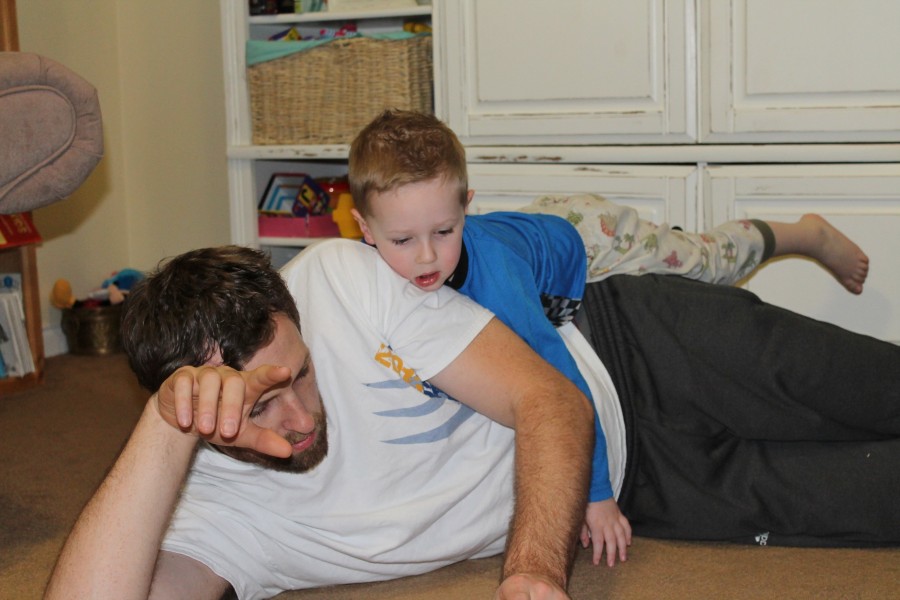 And his little brother notices the available leg space too.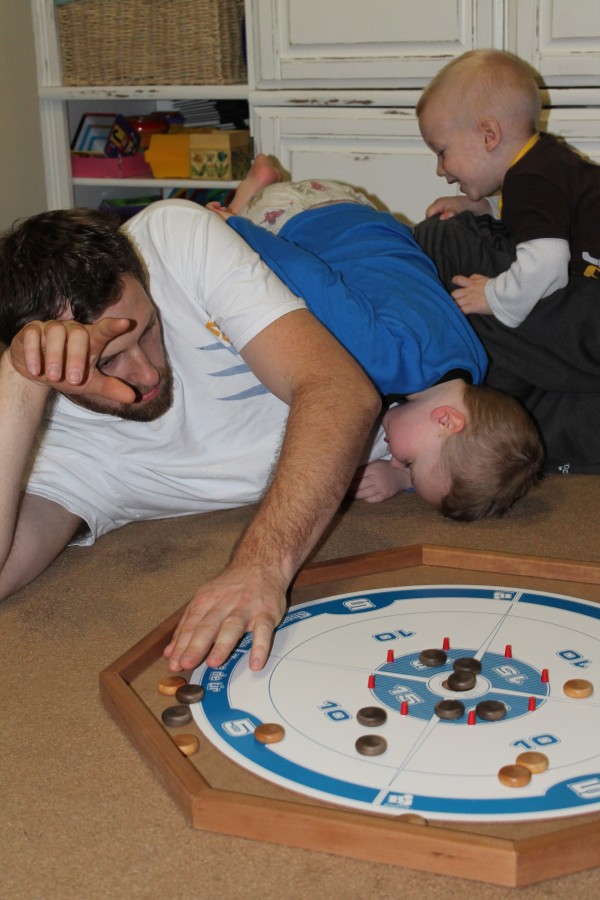 Aaaaand they're off. Strategy will wait for another day, it seems.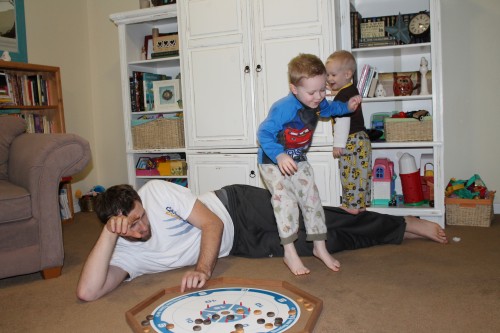 Do you have any favourite family games? Especially ones that are fun for all kinds of ages? I picked up Twister last week and can't wait to see how that one goes :)