Some things don't immediately seem like the best idea.
Exersaucers full of offensively bright colours, blaring sounds, and surprising rattles, for instance. What have you done to me, Mother?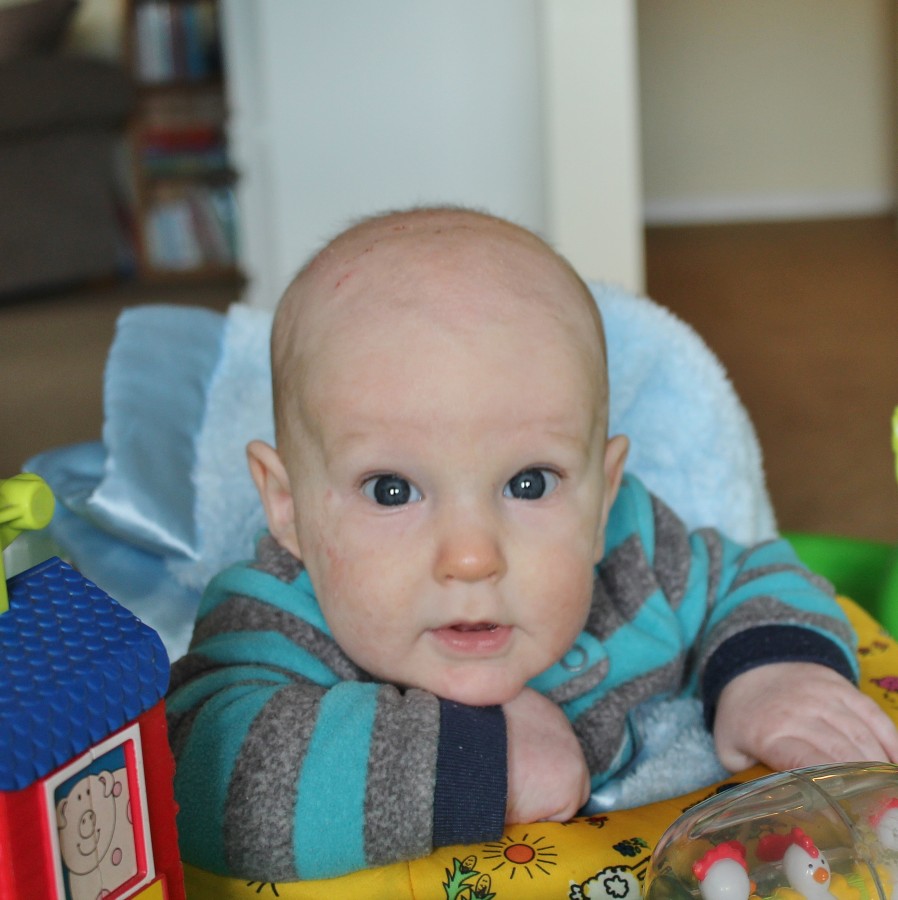 Other things are obviously very good ideas. Bake exchanges with amazing baker friends, for instance.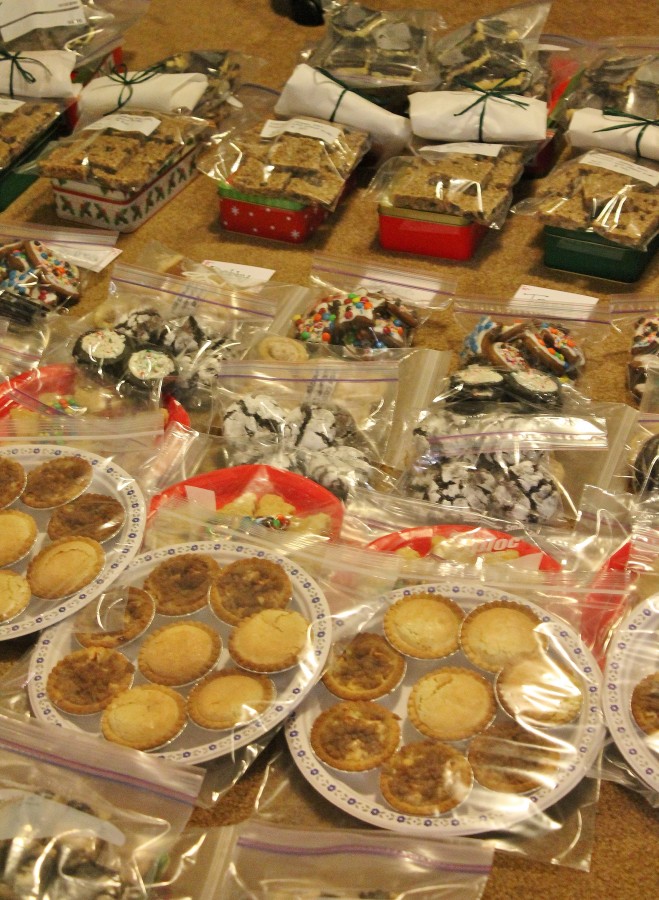 You survey those snacks and imagine what "sugar" could possibly taste like, little man.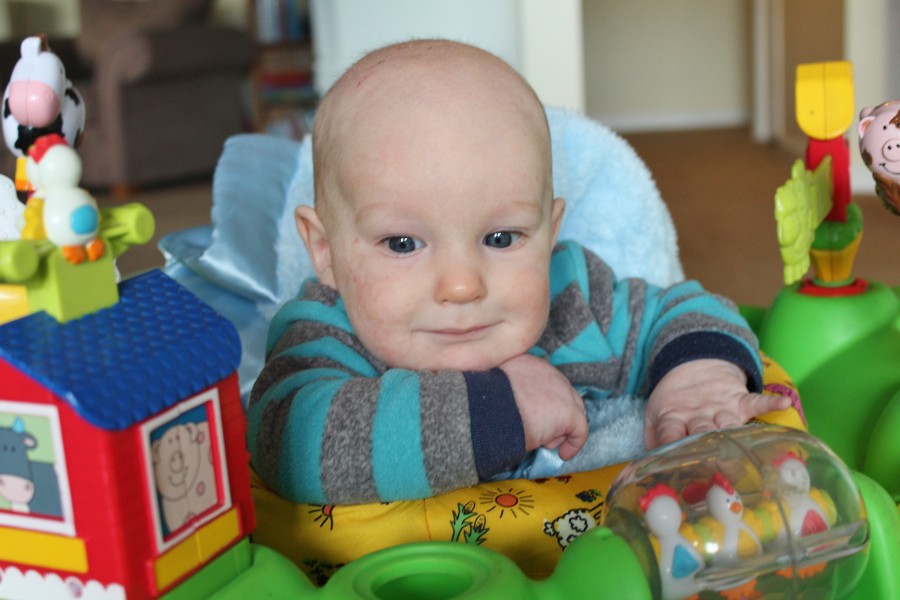 Very good. It tastes very good.
It's like he doesn't even care, really.