I feel like I don't take nearly enough pictures of baby #4.  For the past couple months he's had mega cradle cap hampering his cute-from-all-angles-ness, but with that under control I figured I would be able to up my photo quantity pretty rapidly.  What I forgot to take into account: moths-to-a-flame syndrome.
One picture of my happy baby: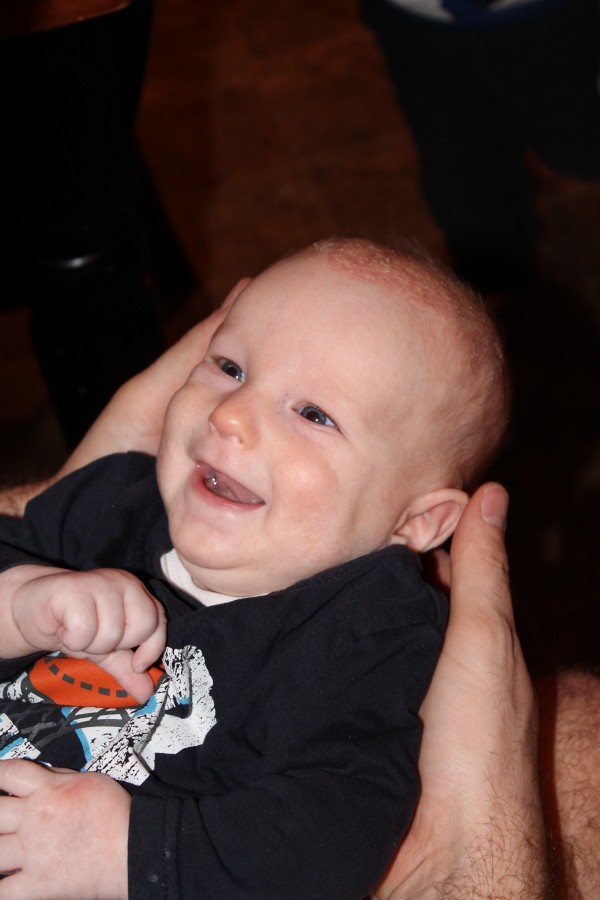 And…zwoop. From all the corners of the house they come running, every nerve tuned to the click of a shutter aimed at anyone besides themselves.
Annnnd….we lost him. Sigh. Maybe next time. :)