I'm not really one for surprises, and thankfully Carl is not really the surprise-planning type, so you can imagine my genuine surprise when I came home to a surprise birthday party last weekend!
People were packed onto the stairs, into the playroom, and into the living room, and I love this picture that captures both my total surprise and Carl's totally-pleased-with-himself expression :)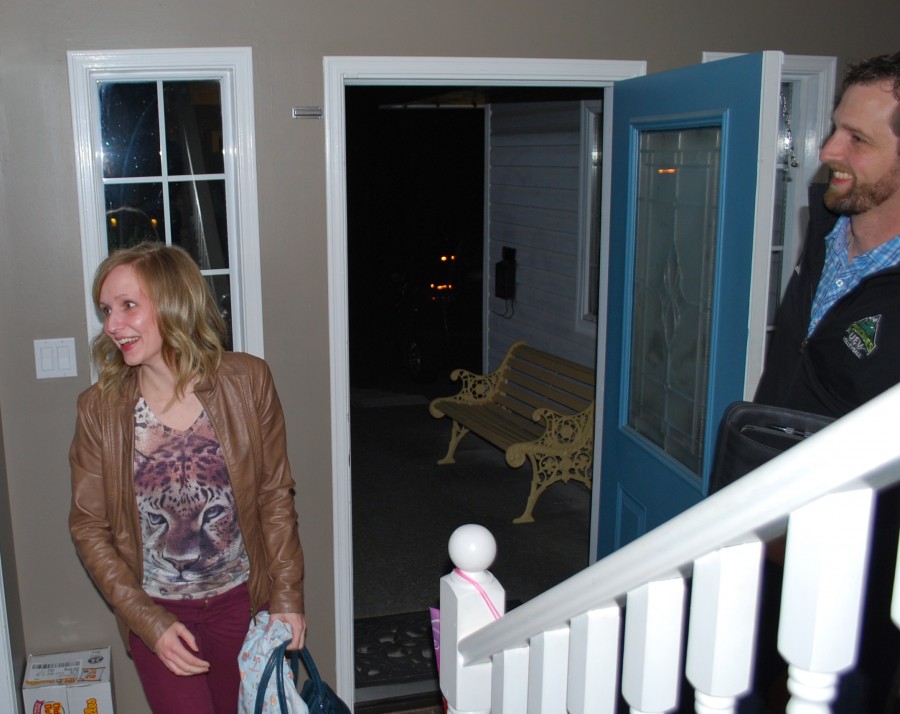 And I love that this picture captures Chelsea wiping a tear…the surprise got to her too, even if she was in on the planning of it :)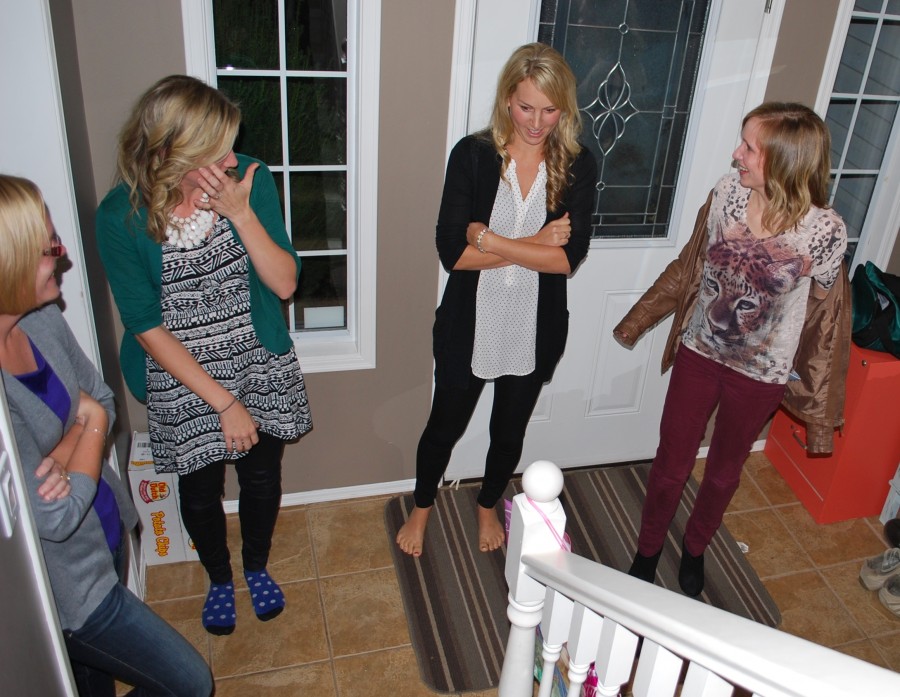 We had planned to celebrate my birthday, along with Theo's 2nd birthday, a week late, as Carl had to leave for a week of work and was going to miss both important occasions. We had a meeting and dinner at church on the agenda, so we had already arranged for my in-laws to feed the kids and put them to bed, and I didn't have the slightest suspicion that anything else was up, except that we were possibly going to go out for dessert or something together after the meeting. Coming home to a dark house, the last thing I expected when I walked in the door, baby blanket in hand, yapping at Carl about who knows what, was a crowd of my favourite people, all ready to party.
My dear sister and best friend put together an incredible party with a spread to end all spreads featuring everything from my cream cheese and pepper jelly puff pastries to stuffed mushrooms to individual pumpkin cheesecakes to a caramel and chocolate apple fondue bar with all the trimmings.  I wish I had more pictures, but, as with any good party, cameras were quickly forgotten. These two ladies are absolutely amazing (I could literally see them every single day and never get sick of them), and I'm so touched to know they did this all for me.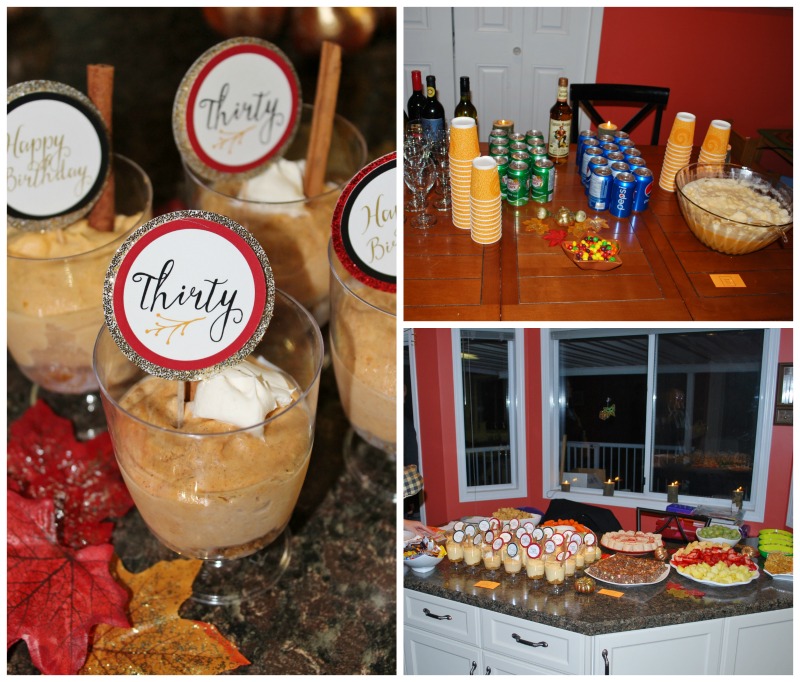 Thirty helium balloons hung from the ceiling  in our living room, each with a picture of me at some point in my life taped to the bottom, and sparkly leaf garlands and pretty fall decor had taken over my house.  I'm still stunned by the work and thoughtfulness that went into this, and the amazing people who all showed up and never gave me a single hint leading up to it. To have people willing to put in that kind of work for me felt truly special, and I love that they felt comfortable taking over my house and kitchen and making everywhere look and smell amazing.
As we cleaned up together at the end of the evening, and I found little gifts scattered here and there among the balloons and candles, I was reminded how blessed I am to have these people in my life, people who love me as I am but who also encourage me by their words and actions to be better, as a wife, a friend, and a mother. People who make turning 30 seem exciting, and not at all alarming. Knowing I have them as I head into the next 30-plus years, I can't wait to see what else we can get up to, and I am so very thankful.