This week has been terribly sparse on pictures – I hope no one did any major changing or developing, because if they did, I believe I missed it.
My favourite little photo bomber has been sick, and sick children do not support cameras. They support only copious snuggles and scads of attention. Yesterday morning (my *gasp* 30th birthday, mind you), Carl left me for a week, so this week isn't looking like it'll be any better.
We'll have to settle for pictures from a couple weeks ago when we were feeling like our usual selves.
It started with Gemma wanting a picture with Gavin.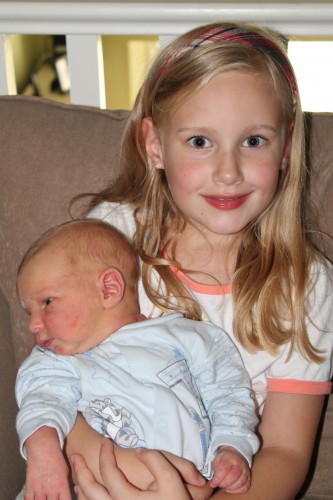 But then,"TADA", he says.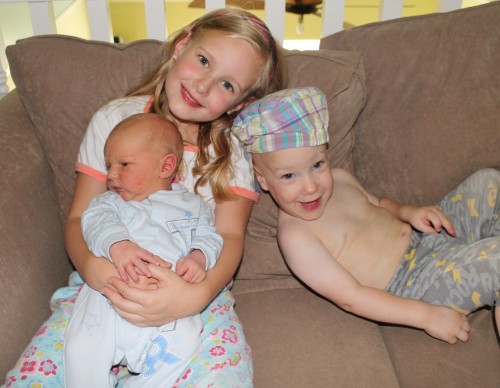 "HELLO", he says.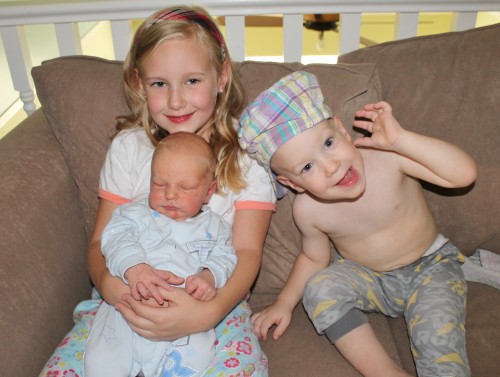 *SNICKER* he snickers.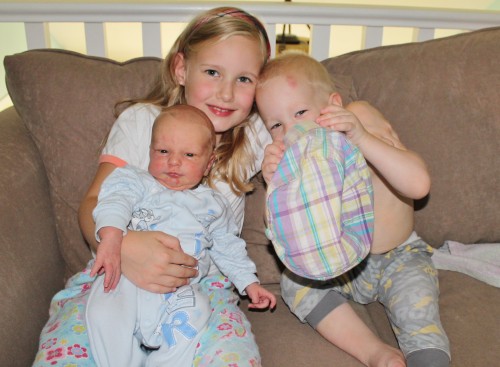 Get better soon, you crazy cat. It's your birthday in 3 days and you need to be in fiiiiine form to turn two. Them's the rules.