Last week we had one of those perfect sunny, crisp-warm fall days when you just can't stay inside (and that's not something I say lightly :)).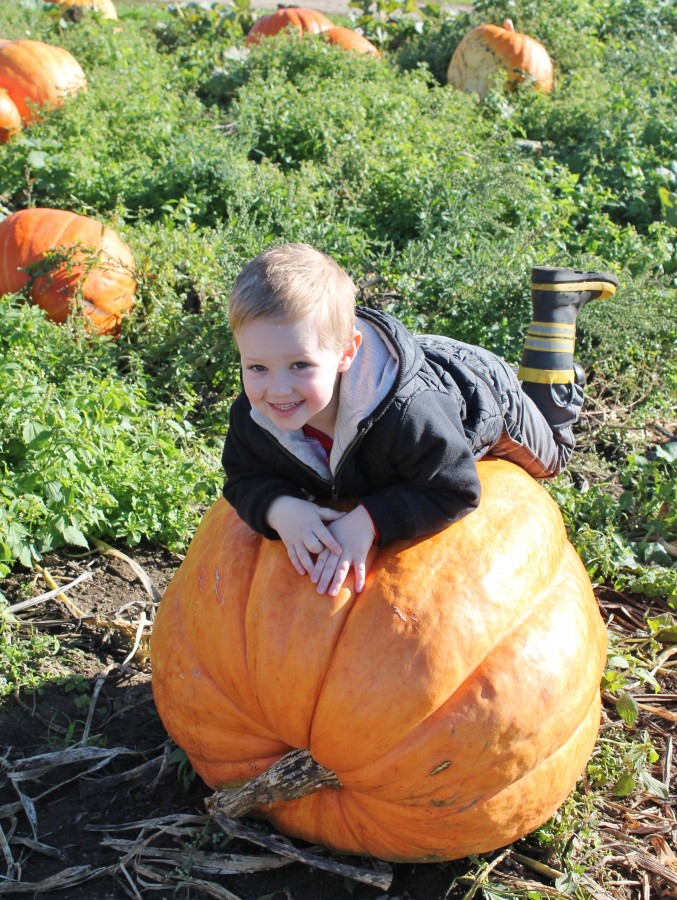 It was the perfect day to meet a dear friend at the pumpkin patch/apple farm for some fun with pumpkins and a giant bag of honeycrisp apples…apples just don't get any better than fresh fall honeycrisps.
It was one of my first outdoor outings with all the boys, and it seemed like a place where letting them run free couldn't really go wrong the way it could in, say, a kids' clothing store (yup, tried that last week too).  I was right – they loved the playground area, the pumpkins and the petting barn, and they are devouring my apples at a steady rate.  Gavin slept like a baby in his carrier…I might just get used to this baby-wearing business.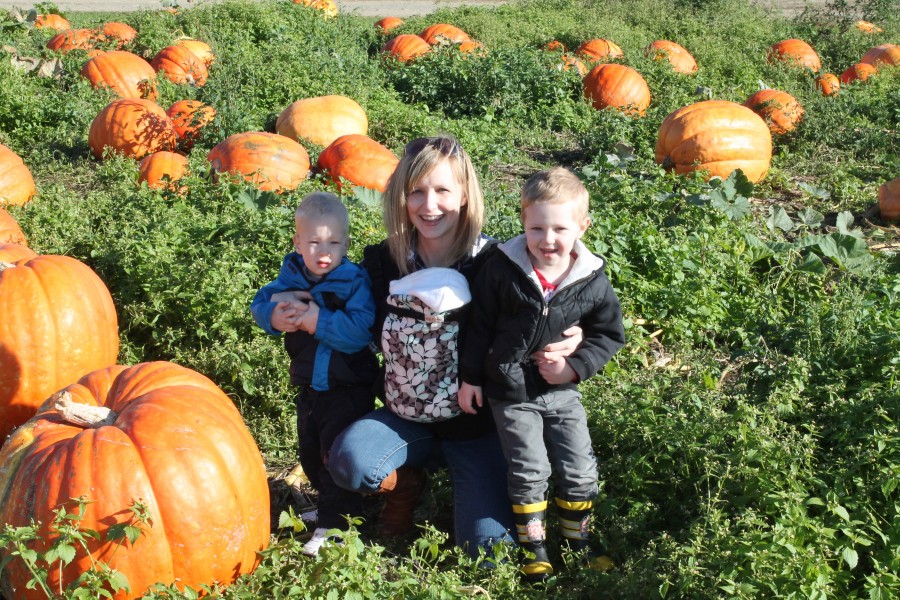 Forget the corn maze – this is enough of a challenge!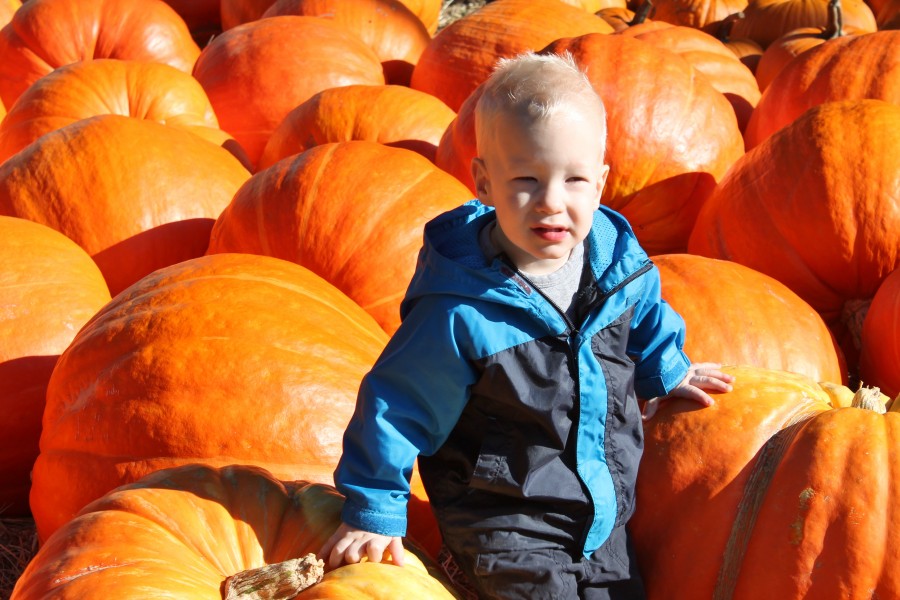 The only hitch? The boys wanted the suckers luring them in at the checkout and I didn't think much of Theo grabbing a caramel apple sucker…until he bit down on it and was completely stuck. Thankfully he waited till we were home to do that and went to Carl with his eyes wide, his mouth clamped tightly shut with the back half of a sucker sticking out and drool starting to find its way out.
Theo: Mmmmmmph.
Carl: Yaaaah, you have a sucker! Mmmmm.
Wait. Are you stuck?
Theo: Mmmph.
Carl: Theo, say AAAHHHH.
Theo: MMMph.
Carl: Uh-oh.
It took some wiggling and wobbling and coaxing and eventually a good sticky yanking and crying, but all his hard-earned teeth stayed in place and a lesson was learned – caramel apple suckers won't be making an appearance in our house again.  Oops.
It was still a really good day :)