This week saw our sweet girl head off excitedly to her first week of Grade 1 – she was ok with getting a picture until her brothers came and cramped her style. The worst, amiright?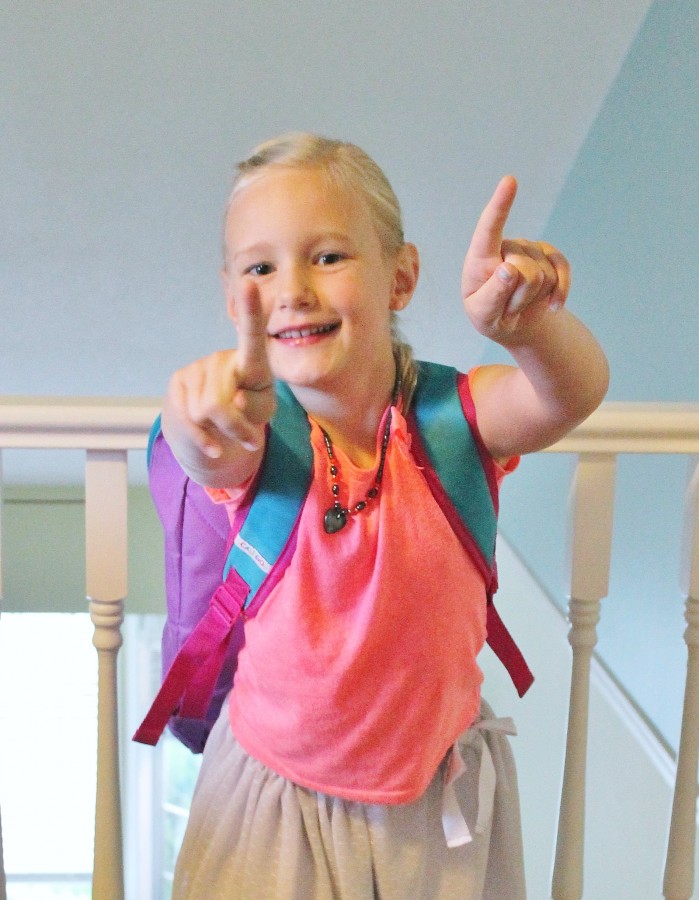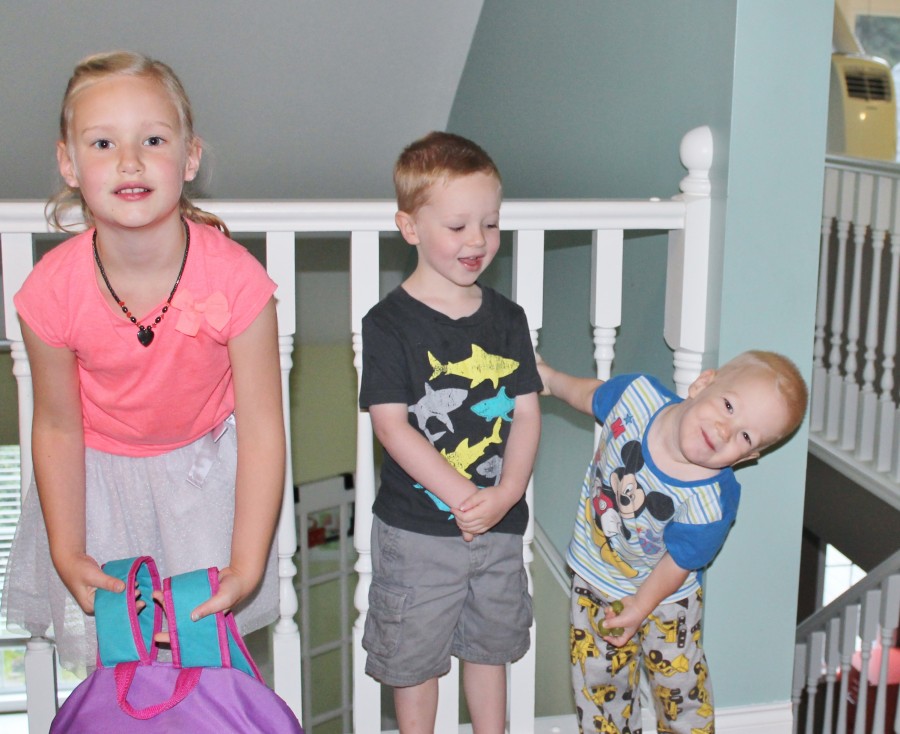 And just when I thought we'd had enough to adjust to, this happened on a spur of the moment decision: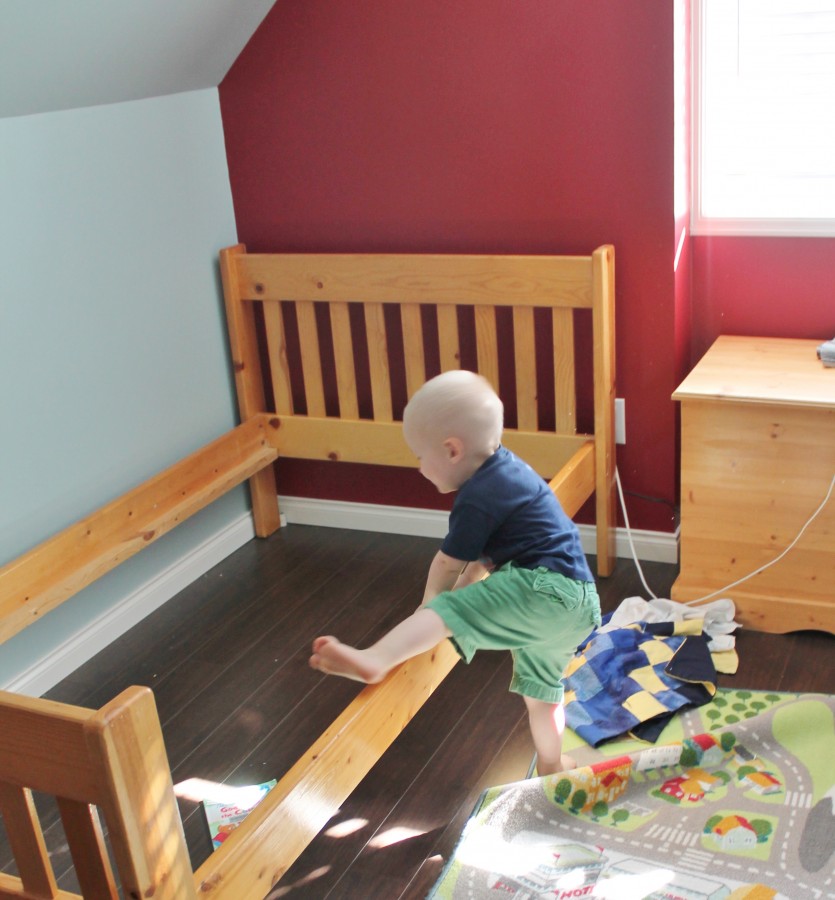 And, much more surprisingly, THIS!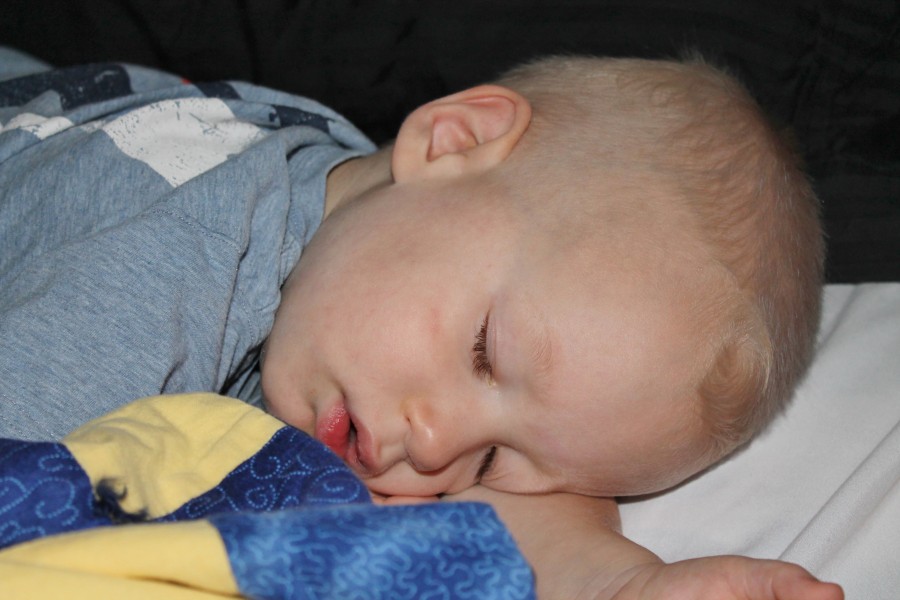 Our little ball of happy energy turns into a crying-in-his-sleep harbinger of parental exhaustion at night for no apparent reason, so we're hoping the less restricting confines of a full size bed will make him a better sleeper…and so far, so good!
They just keep right on growing though, don't they?  Even though we have a new baby, Theo is, in my mind, still my baby too, and I can't quite get my mind around him as a full-on kid yet.
Like on Saturday when he launched himself down a concrete ramp on a rickety old ride-on bus while I saw it coming from where I was standing just out of reach.  Yup, still my baby, hurtling to certain destruction.  I told him not to do it, as I pointed out to him after.  His shoulder matches his head, only less lumpy.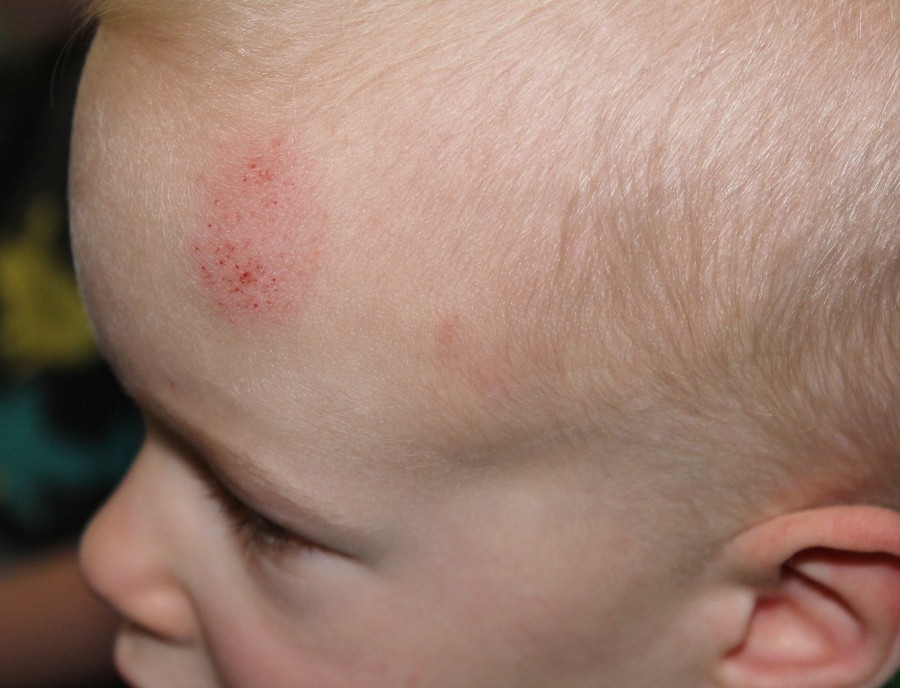 Good thing this guy is still a typical sleepy, floppy-necked two week old who can out-poop any 400 lb all-you-can-eat buffet frequenter.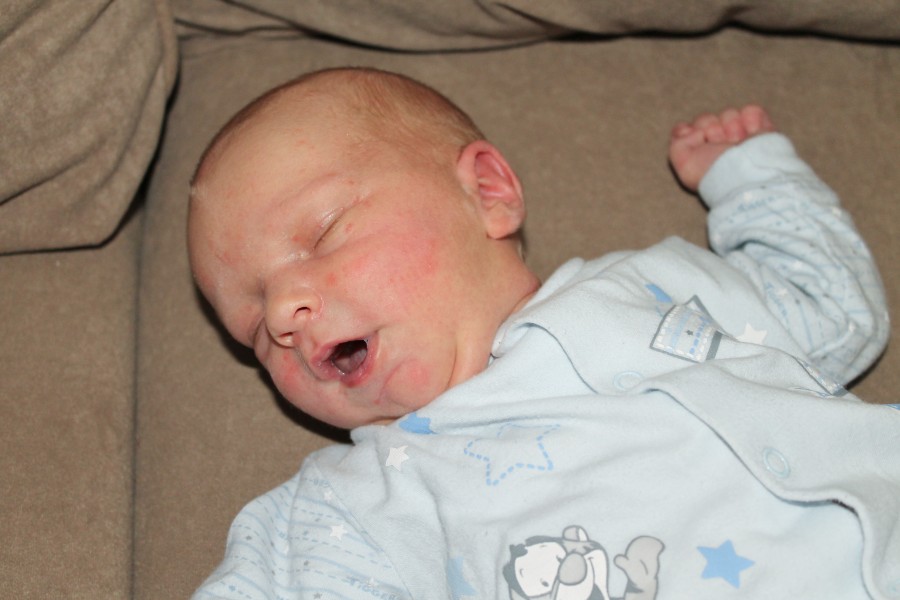 Aaah, the drunken milk sleep of newness, completely undisturbable…
….except by camera flash. Just look at those indignant chins.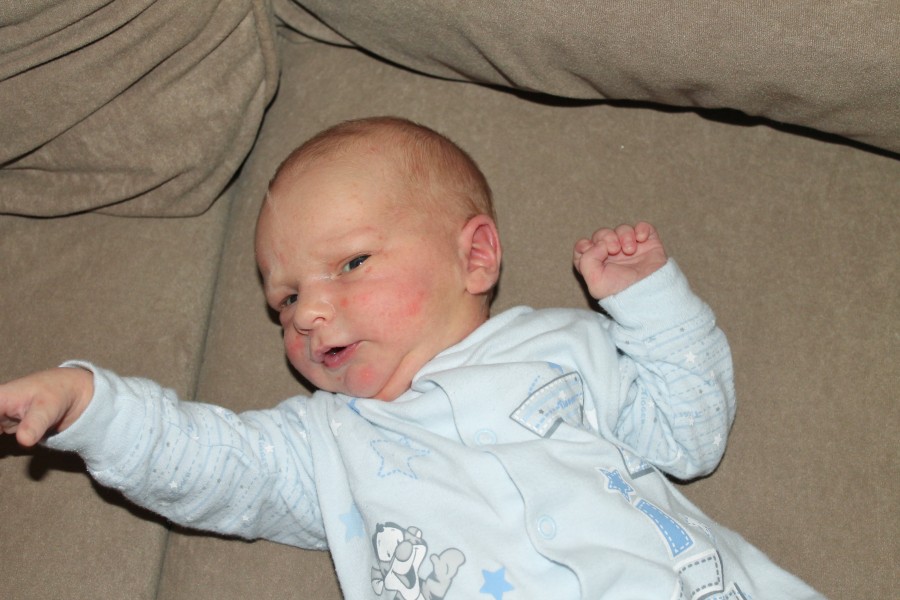 We're cultivating those chins for all we're worth.