Sweet baby Gavin is 4 weeks old today, and last week was by far the worst week of his young life.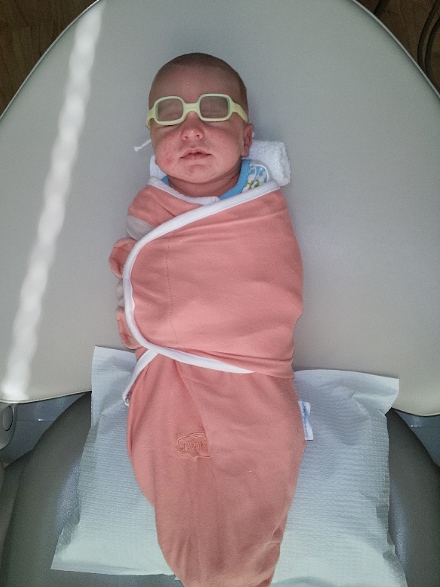 Those sunglasses and that swaddle aren't just for looks and the cozies, they're to protect his baby eyes from laser damage and keep him still as he faced his first dentist's chair.
I wasn't going to blog about this because ugh, who wants to talk about breastfeeding, especially if there's blood involved, but these Monday posts are as much a journal for me as they are for sharing with you, so today we're talking about it.  If it makes you squeamish, you've been duly warned and may, if you choose, leave now with just a picture of a sweet sleeping baby to brighten your day :)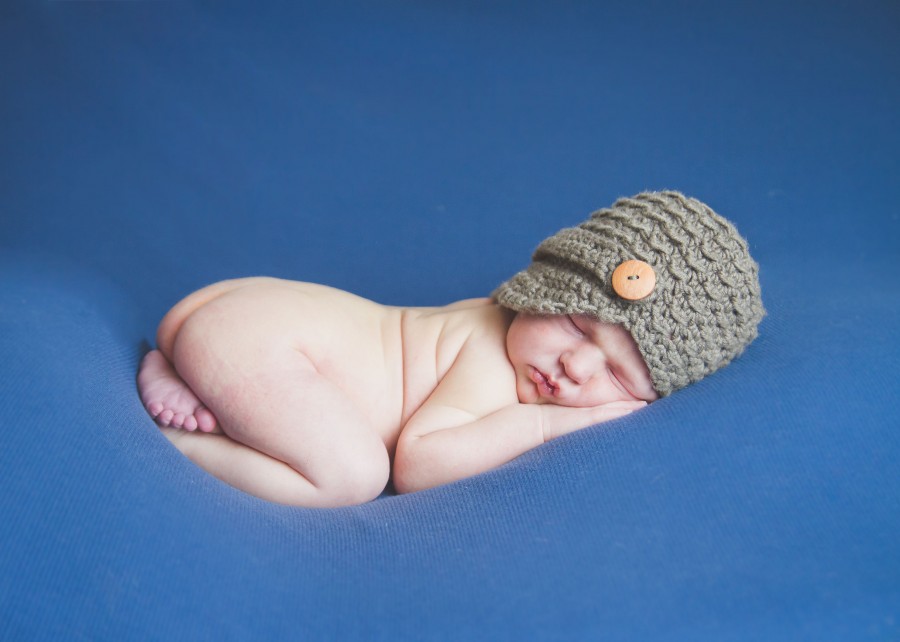 I had been having significant pain while nursing Gavin, but of course for the first week you tell yourself it's because you're getting used to it again, then for the second week you wonder if something really is wrong, and by the third week you're an emotional wreck in breathtaking pain every three hours when you need to feed your baby and then you realize something has to be done.
They say what doesn't kill you makes you stronger, but, if you ask me, it actually just makes you crazy.  It's like some bizarre form of self-torture, where you take your pain meds an hour before you know the baby will want to eat, then still sit in cringing, toe-curling dread waiting for him to start eating, breathe a huge sigh of relief the second he's done, then start the whole thing over again a couple hours later.  You avoid the shower because water hurts, you can't hug your other kids or your husband because that hurts, you wince if a child leans too close during story time, you dig out your baggiest clothes so there's no extra pressure on anything, you don't bend over for fear of pressure shifts, and you generally adapt your whole life around coping with pain. I don't know how people suffering with chronic pain do it, day after day.
Those who tell you to trust your mother instincts are absolutely right.  I had a completely happy, sweet, sleepy, perfectly content baby, but something was wrong. As it turned out, that something was a severe lip tie and minor tongue tie meaning his upper lip couldn't really separate from his gum and his tongue couldn't lift properly, so he was compensating adequately to get the food he wanted but believe me, it wasn't pretty, and the bottle was in his immediate future if it wasn't fixed.
I didn't even realize how much it was getting to me until I had a doctor appointment where they suggested on the phone that they should be able to deal with it on the spot but, upon actually examining it, wouldn't touch it and I had to go home and wait the whole weekend to see a specialist.  Walking out of the doctor's office, having gotten my hopes up that this would be the beginning of healing, not a return to the same, I cried the whole way home, sucked it up through dinner so I wouldn't scare the kids (and Carl :)), got everyone in bed and saw Carl off for the evening, and proceeded to spend the evening perfecting my puffy eyes. Considering I'm a person who cries, on generous average, once a year for about 5 minutes, this was a clear sign something needed to be done.  Thankfully a friend recommended a fabulous dentist who specializes in frenectomies for infants and who was able to get us in on the double, and now, a week later, the difference is enormous.
Now we're moving on to the next thing, as ultrasounds confirmed a (hopefully minor) kidney issue that needs to be addressed…any extra doctor appointments certainly make you appreciate and value health all over again!
Throughout the past weeks we've been incredibly blessed by meals and snacks from family, friends, and an amazing church community, without any of them even knowing anything was wrong – they're just an amazing bunch of people, and we are so thankful for that.  In the grand scheme of things, these issues really are so minor compared to what some people have to go through for themselves or their children, and I'm actually loving the newborn stage as much as I always do (which is a lot).
I still have the sweetest, most content little baby boy, and all this has helped me lose the baby weight and get back into my favourite jeans, so there's that too :)  All in all, life is really better than good.  Sometimes I just need reminding, is all.