Have you ever looked at someone's professional family photos and been just a teeny bit envious of their colour coordinated wardrobes, happy, well-behaved children, passionate marriage, and the field with both mountain and ocean views they are lucky enough to live by?
Don't trust the professional photos, my friends.
They're beautiful, they're perfect for walls and remembering that yes, we were all so young and so happy together, but just like a Facebook status update, they don't tell the whole story.
This is a professional photo of two of my boys, and I absolutely love it and plan to frame it.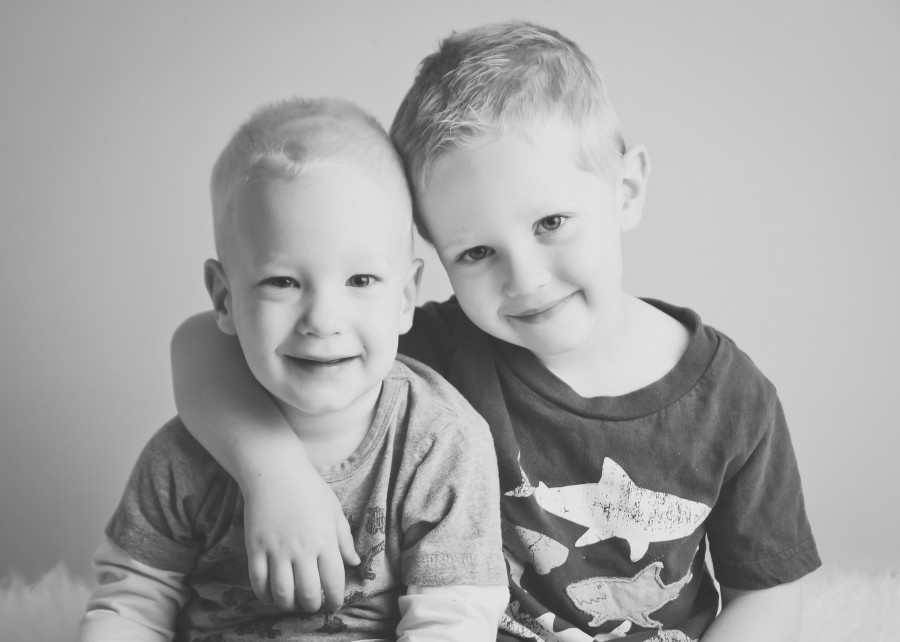 This is what the real-life photos look like, and they deserve framing too, because neither shows better than the other that these two really love each other.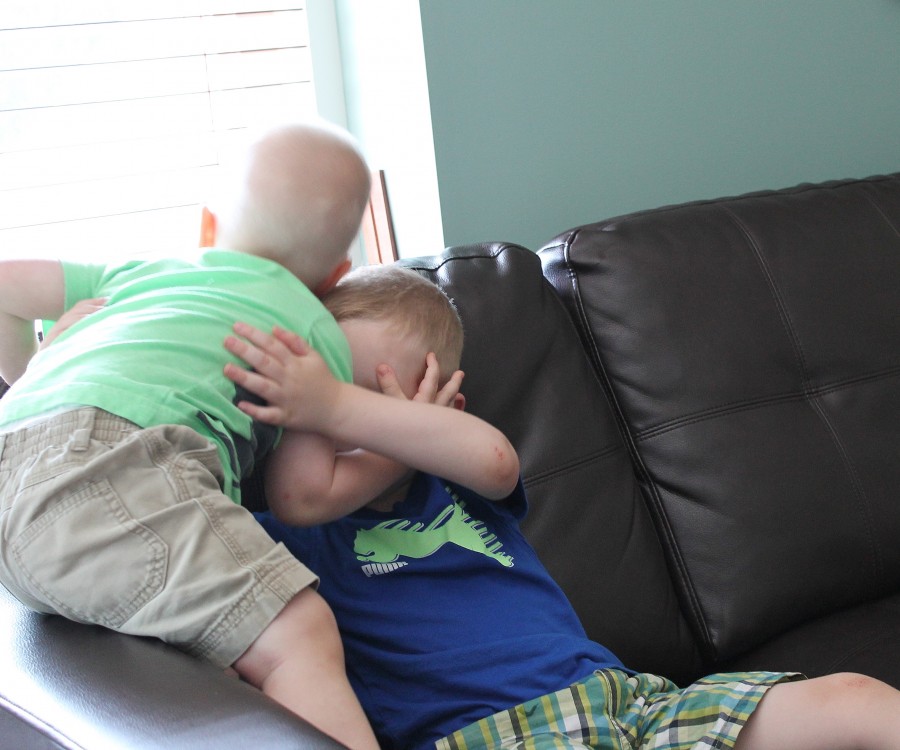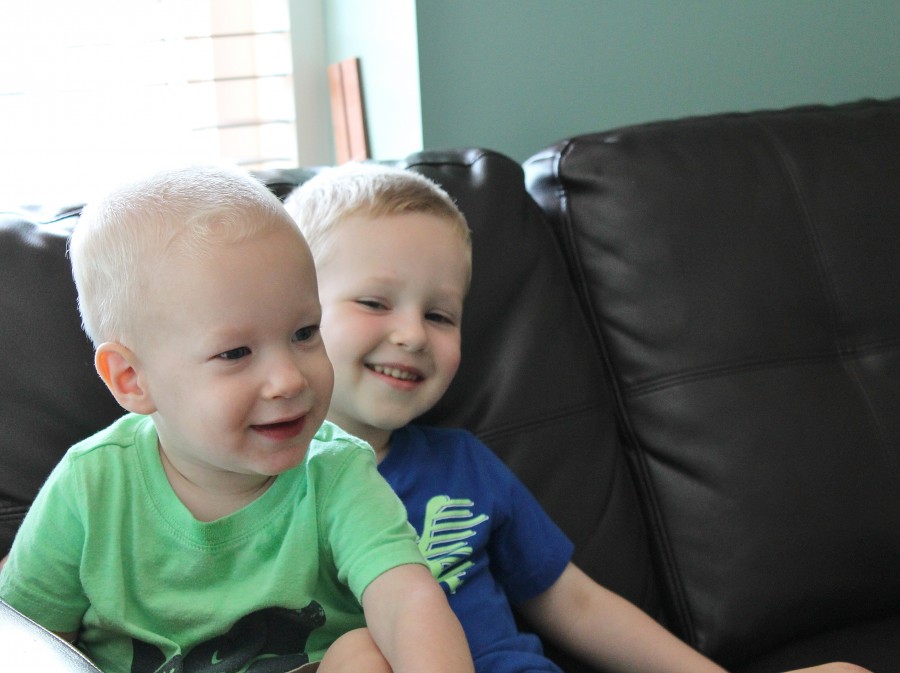 Don't judge a book by its cover, and don't judge a family by their professional photos :)