This weekend we celebrated our biggest boy turning 4!  For his birthday, his only request was a tennis racket – for some reason he's been hooked on the idea of tennis for awhile now, and I think it's time to look into some lessons.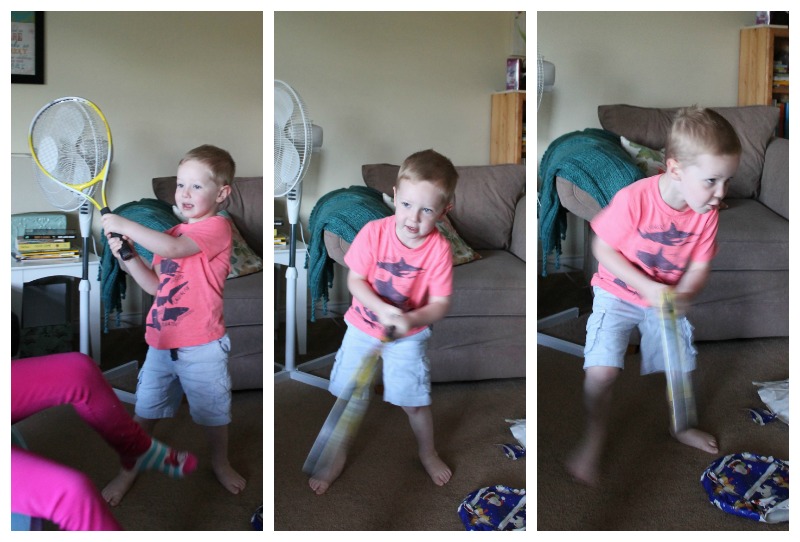 We figured it was also time he gave up his tricycle for a real bike, despite his claims of not being interested in biking, and sure enough, he was thrilled and biking around in circles in no time.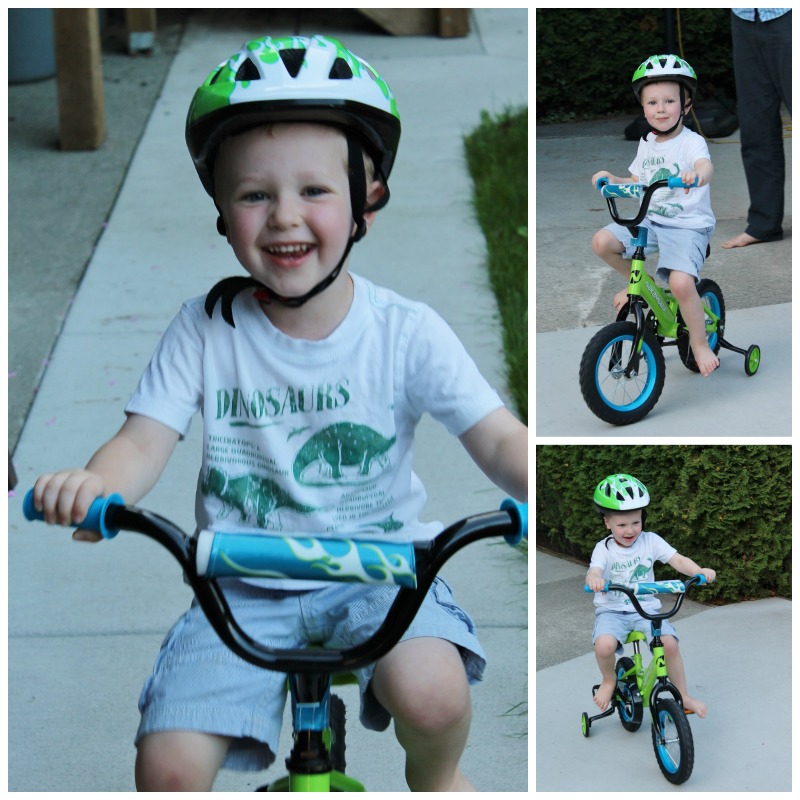 He changed his mind a few times before settling on a dinosaur cake, "but not too scary". Normally I decorate the cake after the birthday kid is in bed so it can be a surprise, but since I knew I wouldn't have time the evening before his birthday he got to help out the whole way along. I think that might actually be the better way to do it from now on, since he loved being part of the process, picking the icing colours, tasting all the parts, and carefully decorating the sugar cone "spikes" with candy :)  
His little brother may have grabbed at the icing and jelly beans a few too many times (the mangled tail being Exhibit A), and I may have ended up with green icing all over my pants, a throw cushion, and a significant portion of the living room carpet despite us decorating the cake in the kitchen, but good sugary fun was had by all.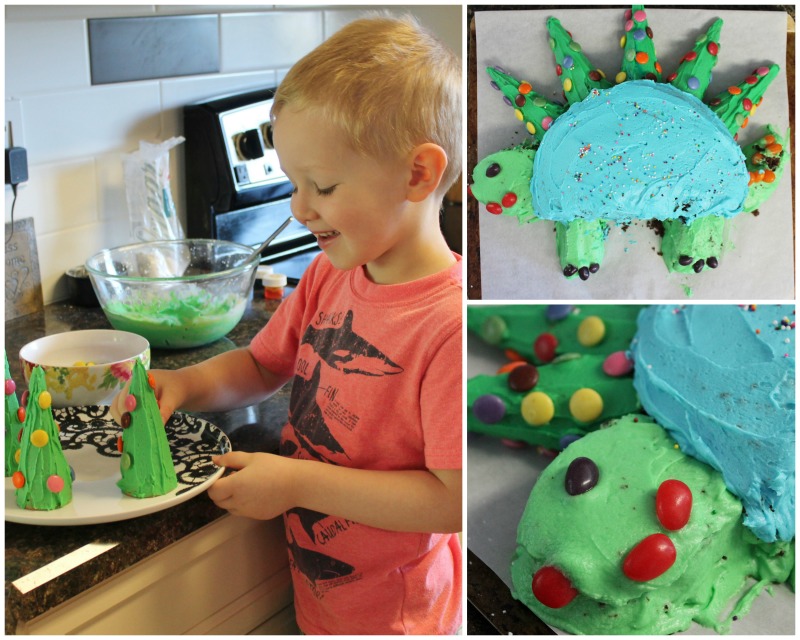 Happy 4th birthday to the sweet boy who taught me and is still teaching me every day how to be a mother to a son. May you forever keep your love of singing, love of animals, gentle heart and wonderfully expressive eyes.