My sweet baby girl is growing up so fast, and I can't believe she's starting full time school in only one short week.  I feel like I haven't had enough time with her this summer, but I think she feels she's had more than enough time with me – she can't wait for Grade 1 to start :)
This summer has been a busy one for her, full of cousins and fun in the sun, and in between we managed to squeeze in two smaller things that made her literally beam with enthusiasm.
The first was finally working up the courage to take the piercing plunge. After admiring other's earrings for a couple years, she finally made the decision to go for it, and was in her element choosing earrings and admiring how well each caught the light.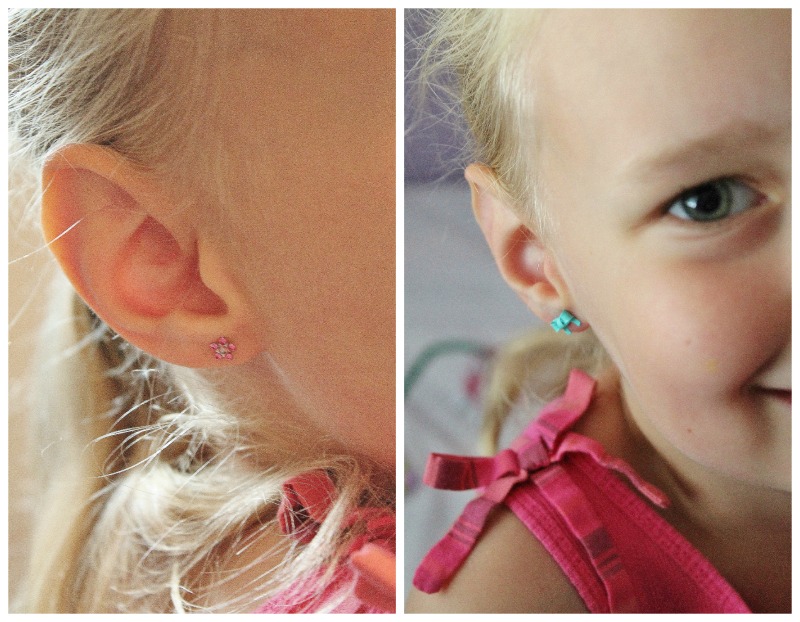 The second was a 3-day dance camp at a local creative arts school.  She would love to be in dance class year-round but after a brief stint with ballet when she was younger, I just can't bring myself to commit to the costumed, make-upped world of little girls' dance full time. This was a happy compromise and she asked after the first day if she could do it again next summer…I might have to rethink my dance stance :)  The last day included performances of the 3 routines they learned…to be honest, I'm not sure I could have remembered the choreography that quickly, but she had no trouble at all – look at that focus!
Completely in her element.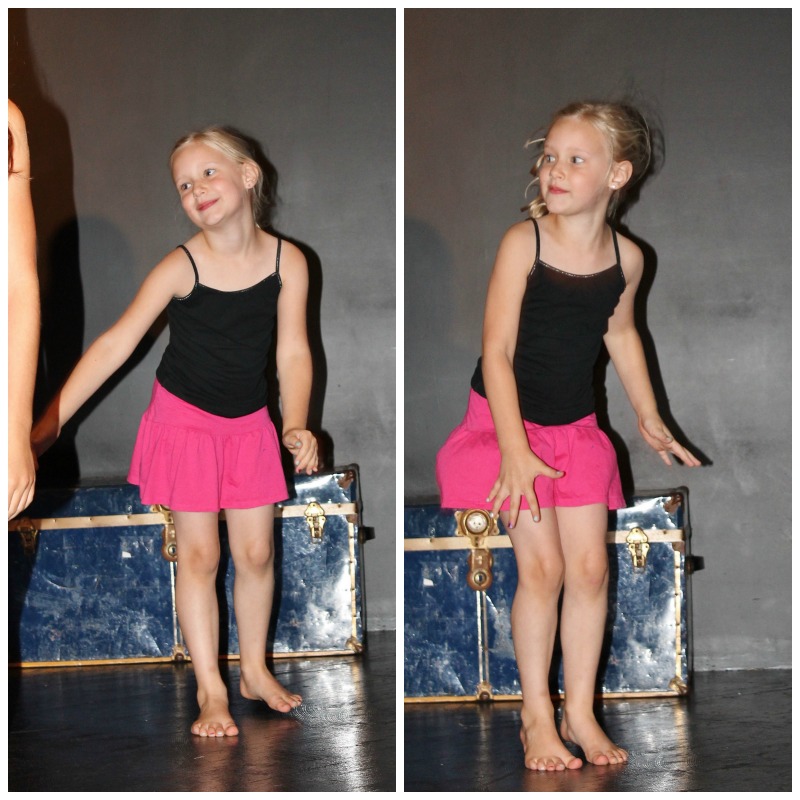 Her hip hop attitude needs no work ;)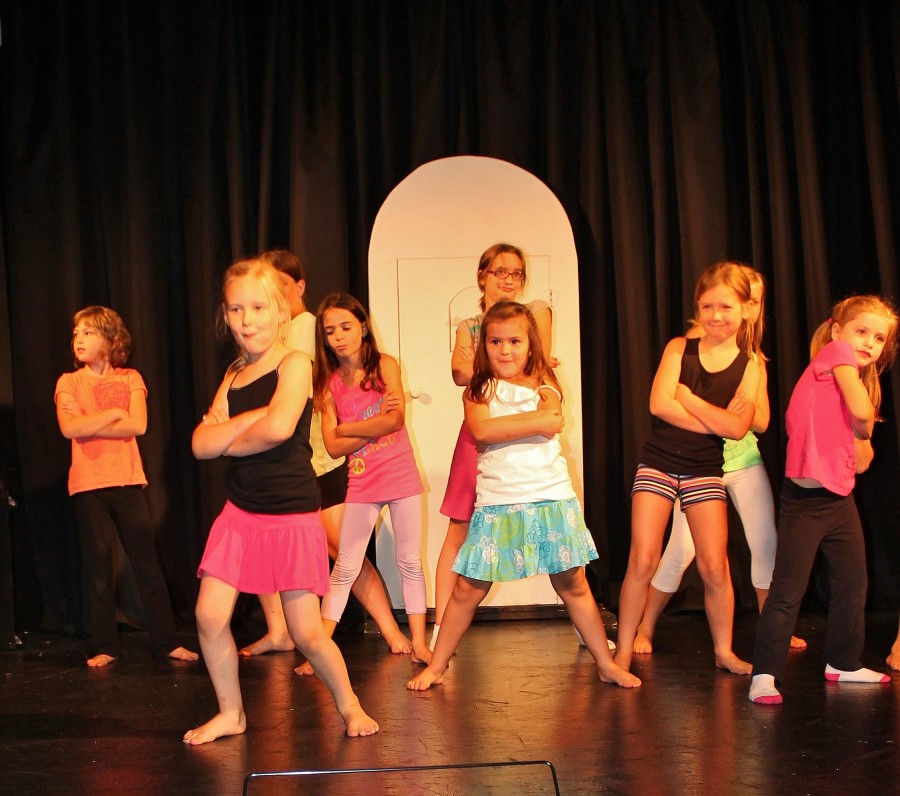 Even when she drives me crazy with her opinionated girliness, I'm so thankful for this daughter of mine.