While Carl and Gemma were away in Saskatoon having the time of their lives (seriously, they were), I figured we better have some fun back in our B.C. oven too.  My iron has been kicking in like nobody's business since I self-diagnosed a need to triple the recommended dose, and my energy levels are soaring back to where I actually feel like baking bread, writing papers, going for walks, and starting a new job.  On such a spurt of energy, I promised the boys I would take them to buy a kiddie pool before naptime so I could inflate it and fill it while they napped and have it allll ready for post-nap fun in the sun.
Enter the best of intentions turning into a fiasco saved only by the incurable enthusiasm of 1- and 3-year-olds.
Turns out the stores are totally sold out of kiddie pools by the third day of a heat wave – who woulda thought?  Defeated, I bought $1.50 worth of bubbles and a bag of marshmallows to get everyone out of the store happy, promising to fill up the toy bucket with water instead.
The bubbles were a big hit, Kristopher blowing and Theo saying "Oooooooooooo!"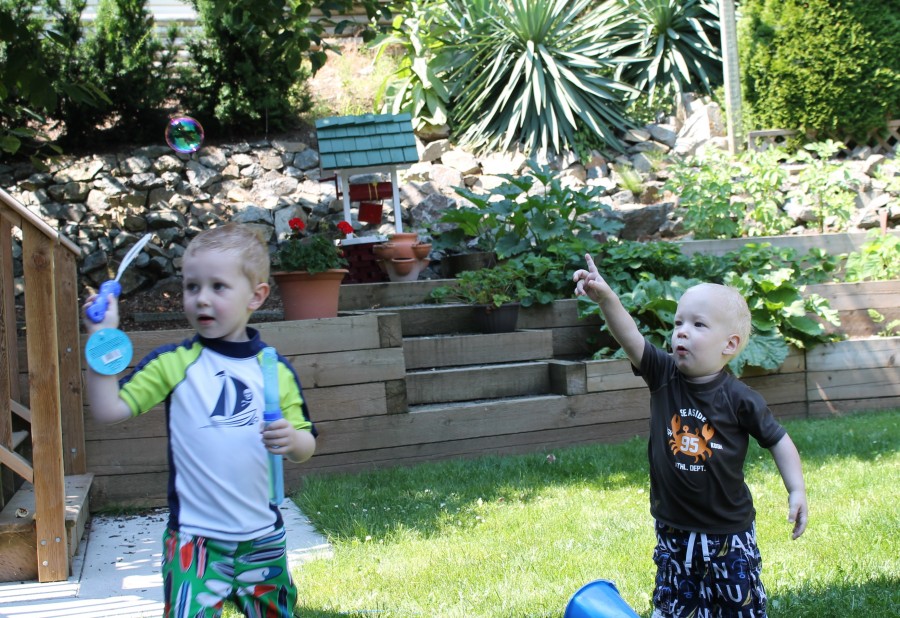 Then it was time for the promised water.  I painstakingly transferred all the outdoor toys to one bucket and hosed down the other, lower-sided bucket and filled it with water.
Too cold.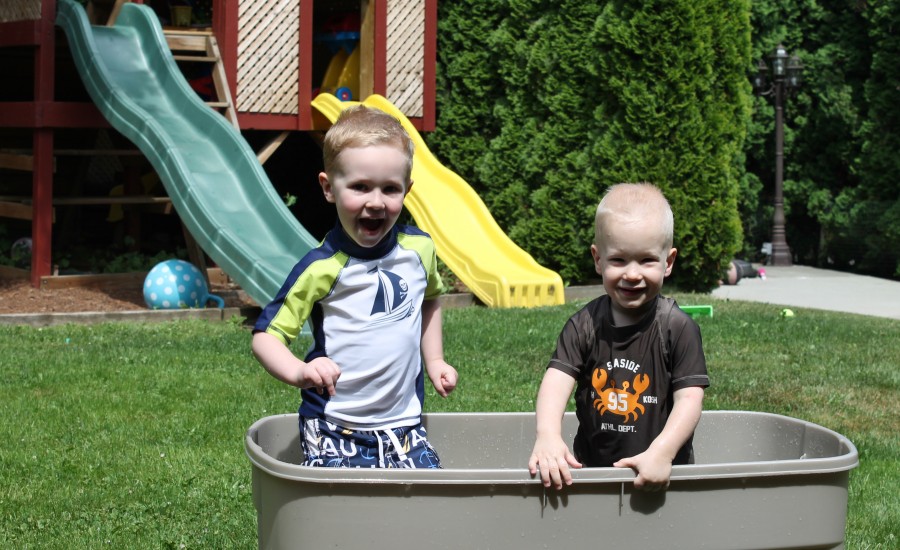 I added some warm water, and got two enthusiastic thumbs up – things are on the upswing!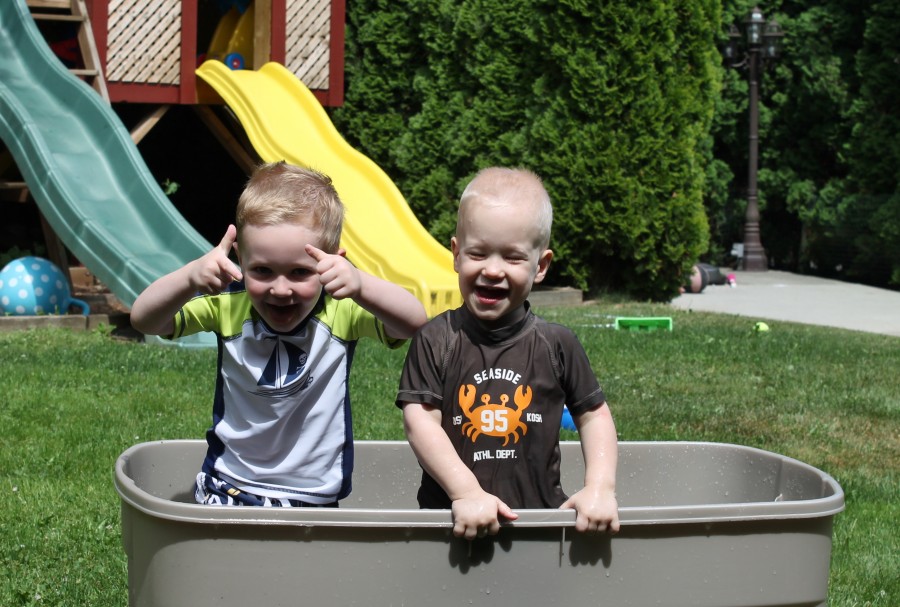 No room for a hula hoop can't stop these hips.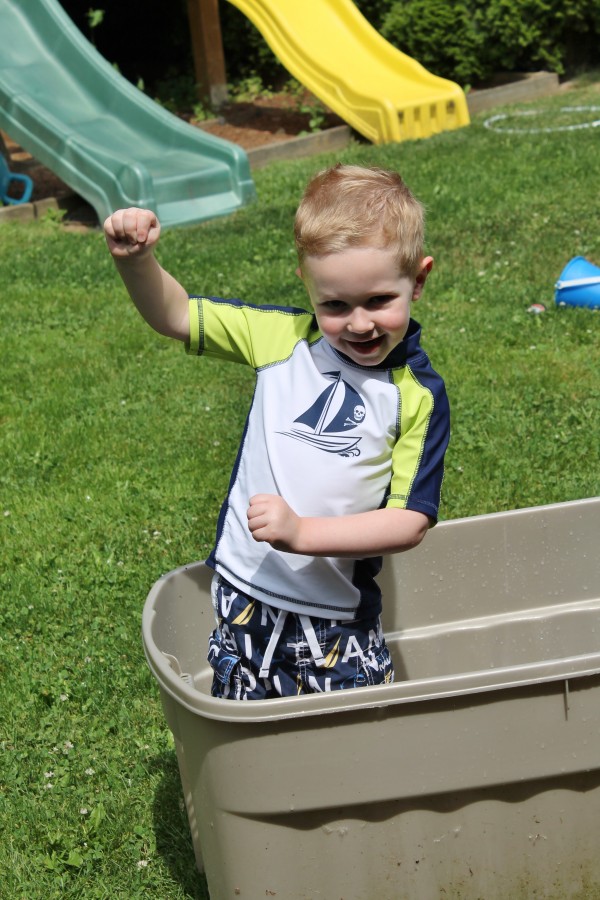 Five minutes later: "Um, mom? Can we have more water?"
"Nope, I put lots in there, not yet."
"But, uh, mom?  Where'd the water go? There's no water in here."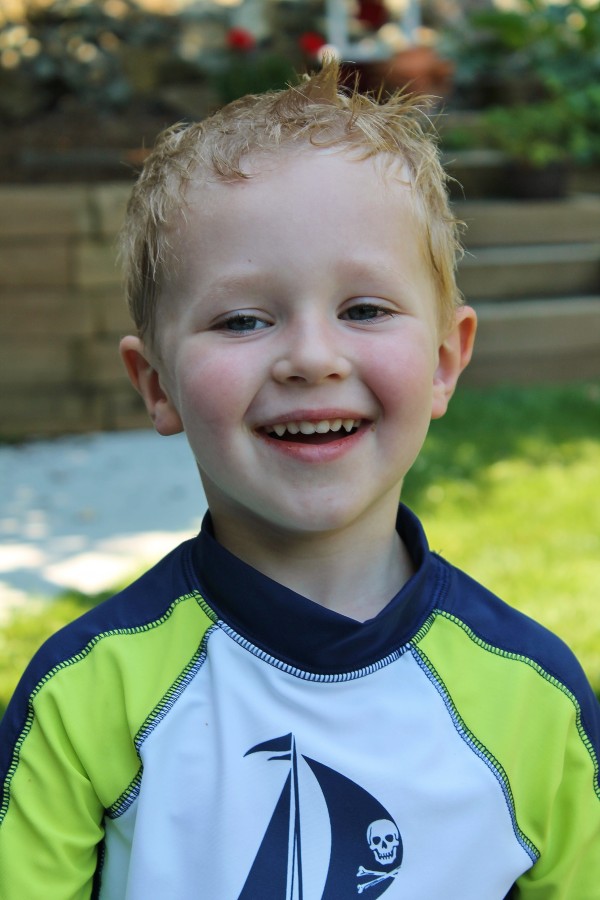 That's right folks…4 hours-ish after the initial promised pool, they were ankle deep in a now-tilted bucket, trying to keep the water on the end without a crack without tipping over the whole bucket, not really any cooler than they had been said 4 hours ago.
Sigh.
"Let's just change and go inside for peanut butter sandwiches, you don't even have to sit at the table. "
"YESSSS!!!!"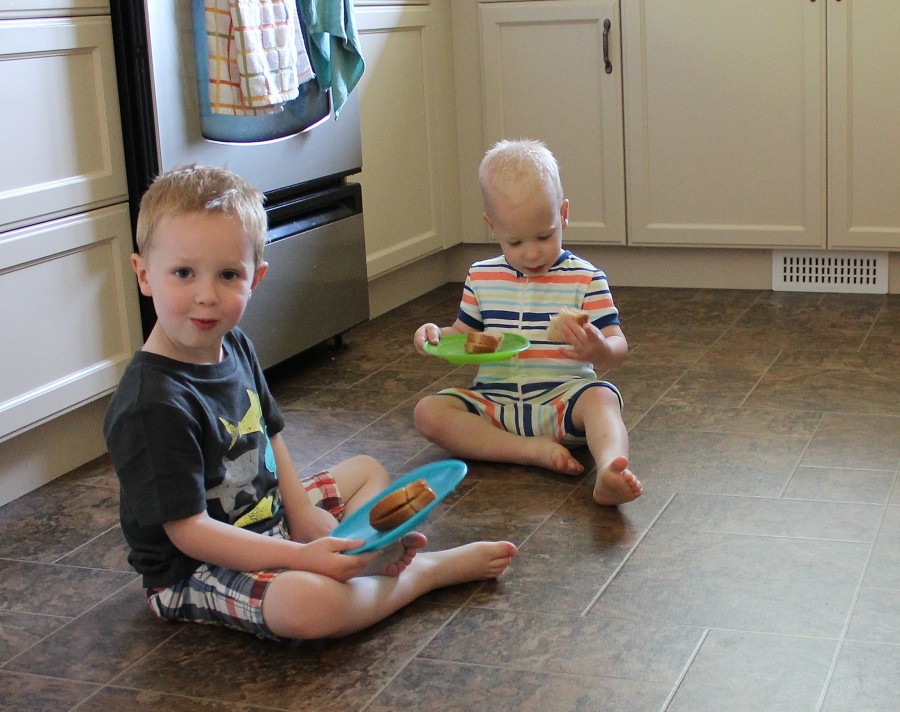 I seriously love the indomitable spirit of toddlers.