We recently switched Carl's office and our playroom around, and Theo seems to think the swap was designed solely for his joy.  Not only does he love puttering around the new, bigger playroom where he's free to throw balls with abandon, he also has his daddy only a few steps away from the living room.
He finds a nearby blanket, taps Carl's leg gently to get his attention, utters a startlingly-loud "DA!" and, after gaining lap admission, starts out with an endearing brief hug.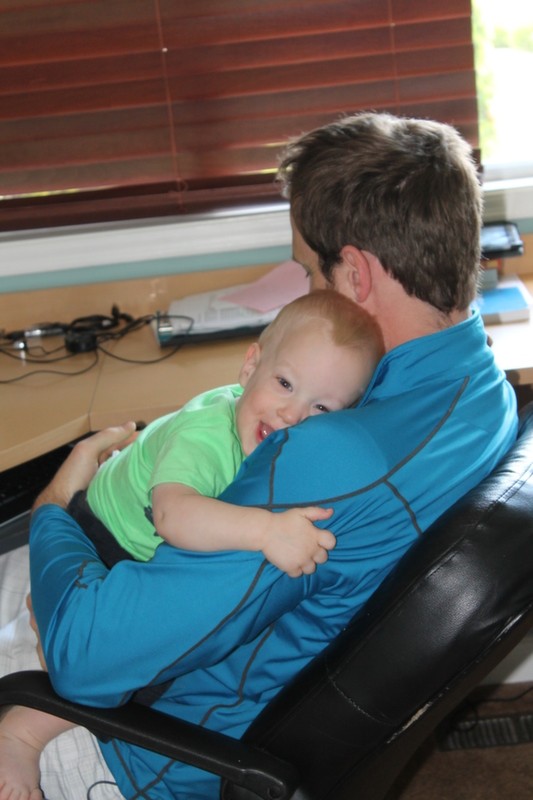 Then he proceeds to the entertainment portion with a classic mouth-on-face attack wherein no nose is safe.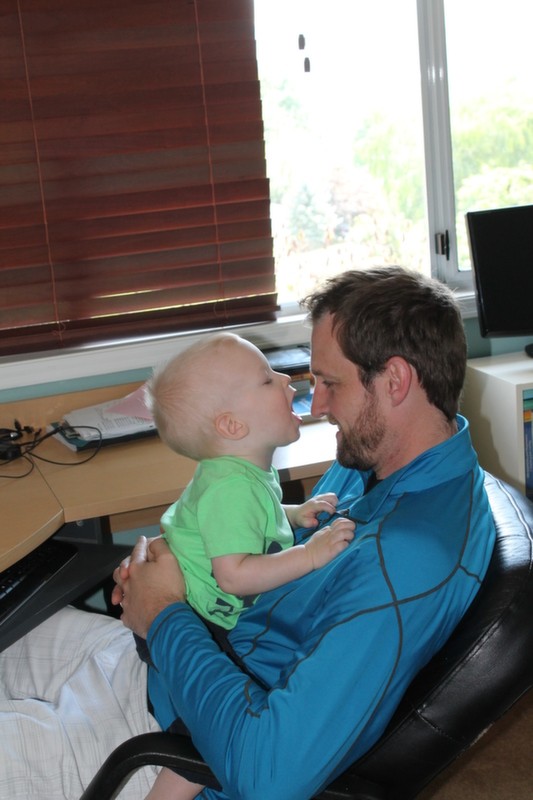 He feigns innocence when questioned.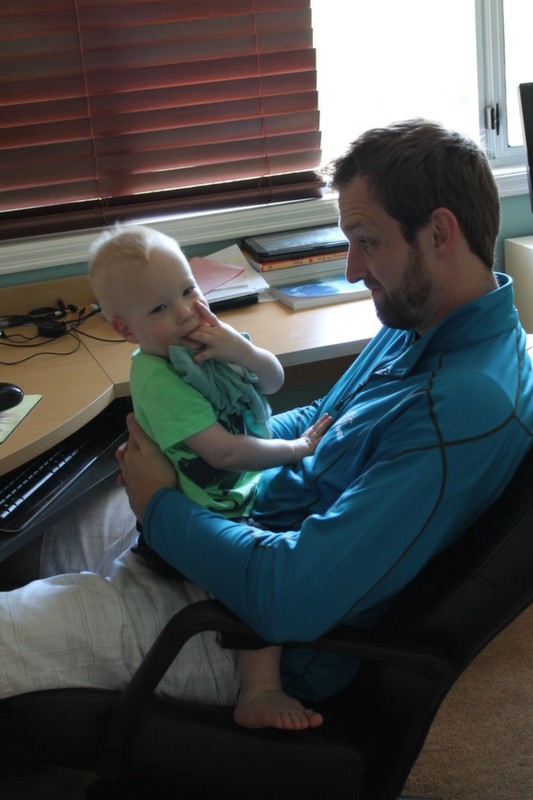 But he can't maintain the façade for long.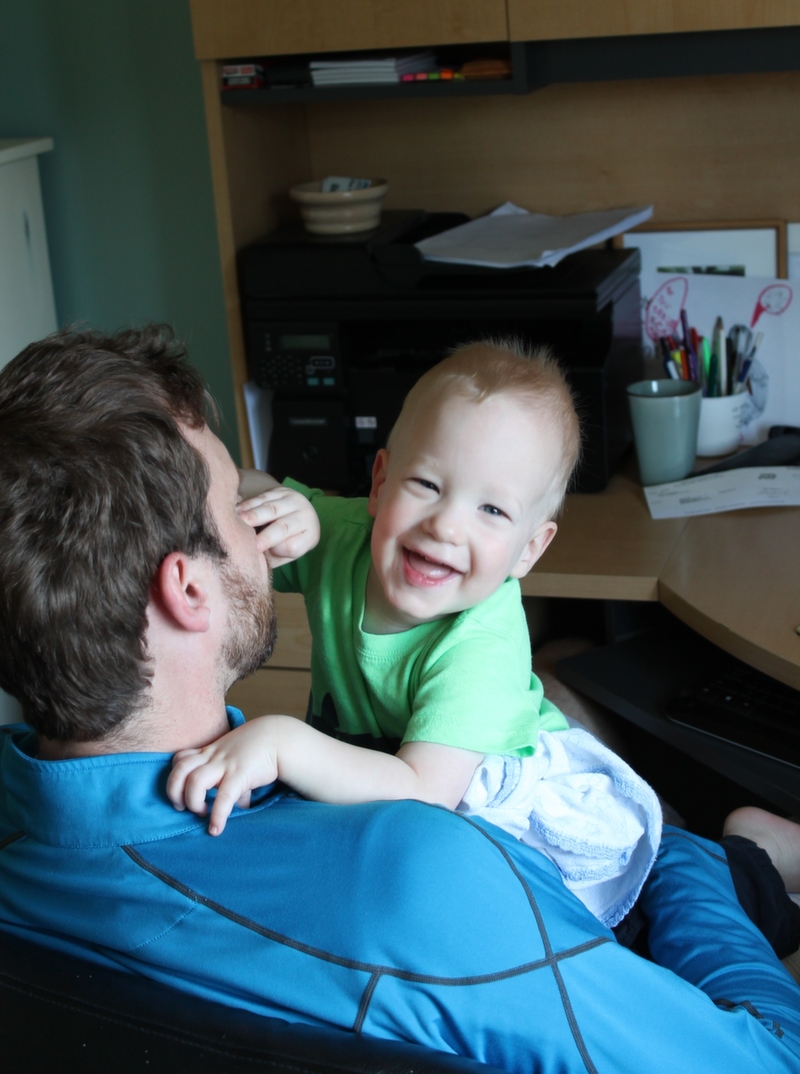 When threatened with removal, he quickly settles in to irresistible-cuddle-you-can-totally-work-with-me-here-don't-make-me-go-and-play mode.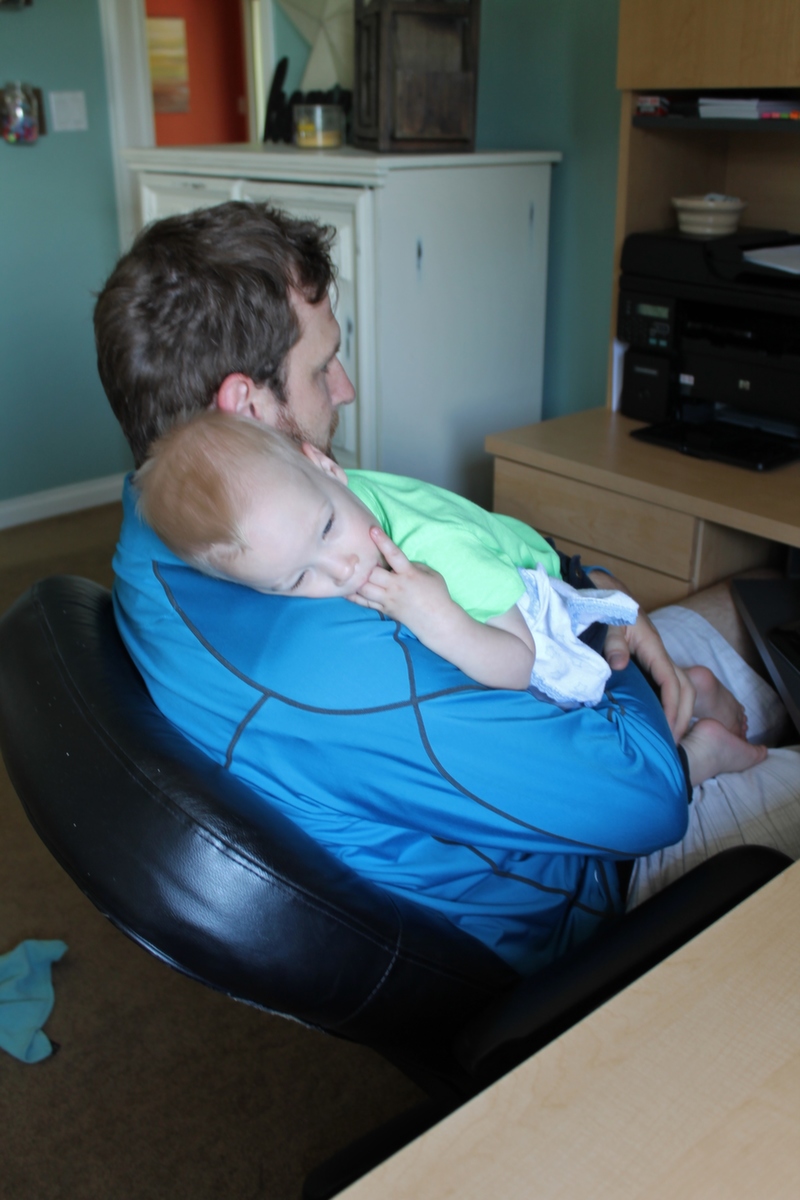 It's a good thing Carl wasn't really counting on increased productivity after the change, because who can resist this kind of adoring cuteness?