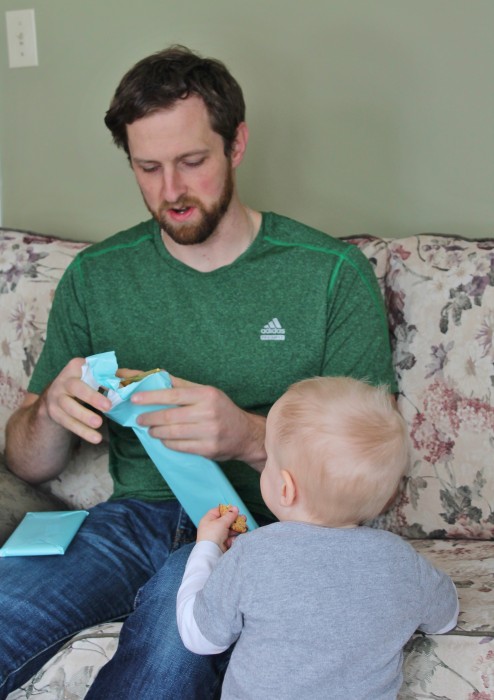 We celebrated Carl's birthday last week with much fanfare and excitement (by which I mean there was cake, homemade pizza, a couple little gifts, and we watched a movie with the kids after their bedtime :)).  My parents also generously sent Carl and I out for dinner later in the week, where Carl had what he deemed "the best soup he'd ever had in his life" for an appetizer, which I will clearly need to make every attempt to replicate.
Carl recently informed me his favourite food is chocolate (I would've put money on bacon or ice cream), so I proved my listening skills and made a dark chocolate cake with double chocolate mousse, accented with some raspberries because, well, yum.
The kids are sure gonna miss their daddy again this week.  I guess I probably will too.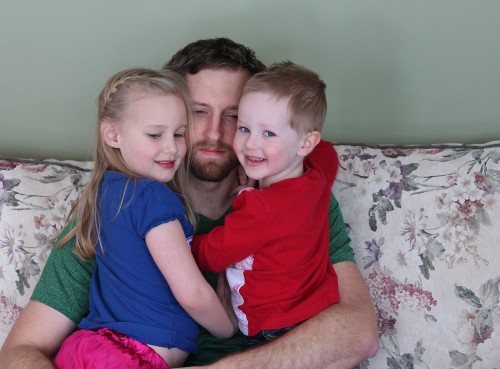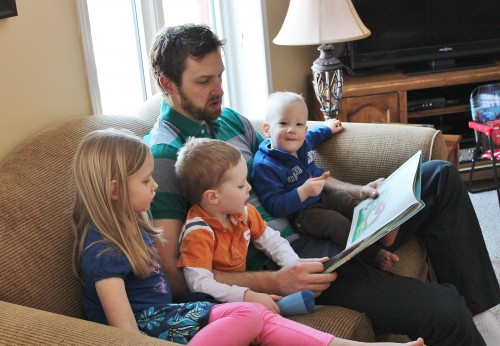 Happy birthday to an incredible father and husband, who is such a blessing to our family.