Valentine's Day is a lot more special when you're at Grandma's house!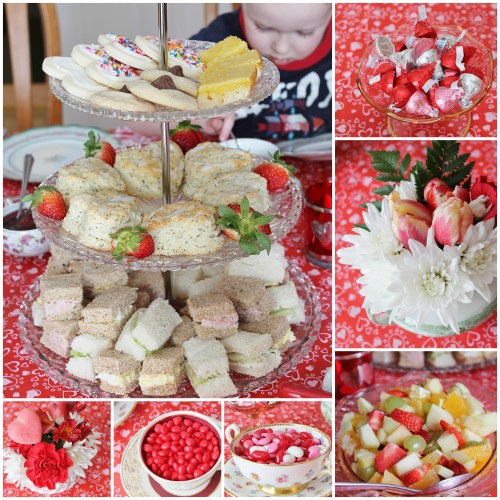 My mom went all out with special decorations, flowers, candy, and a fabulous high tea for Valentine's Day this year. The kids were in their glory with heart-shaped lemon scones, various tea sandwiches, fruit salad, and dessert served up for a "high tea" lunch (and let's be honest, their mom was just as excited ;)). Kristopher more accurately dubbed it a "high hot chocolate", since tea wasn't on the kids' menu.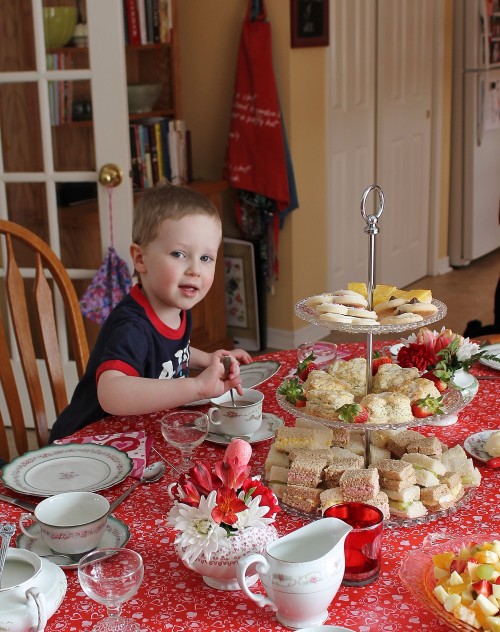 Fruit salad was an exciting novelty that I've somehow neglected to introduce my children to, and I think they were initially suspicious that there must be lettuce hidden in there somewhere if we were calling it salad. Now I'm sure it will become a staple in our fridge since I've also remembered how much I love it, despite all the tedious chopping.
The bowls of candy on the side table were munched on throughout the day, and my deprived children exclaimed over their first cinnamon hearts, first white bread, and hot chocolate and dessert for lunch?!  (I don't think it was ACTUALLY the first time they'd had white bread…).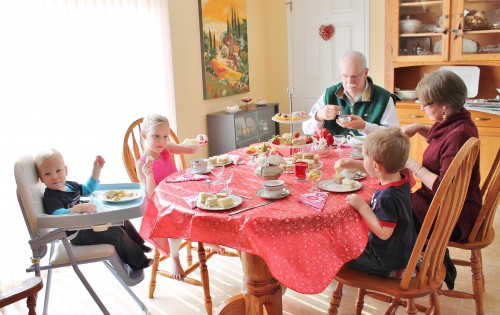 Gemma took tea in her typical summer attire.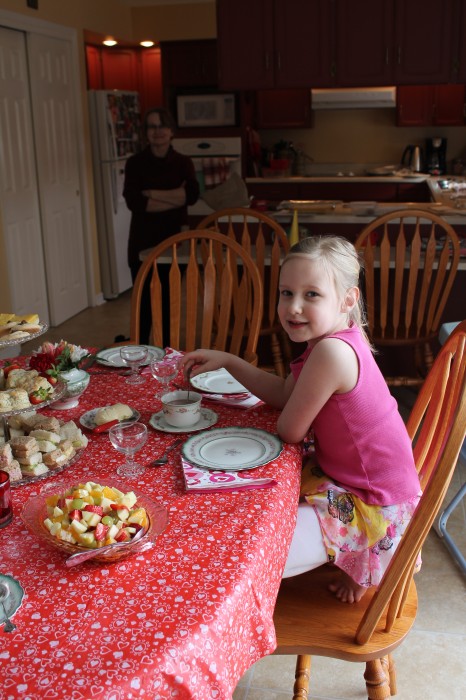 Even Theo enjoyed the experience, although his increasingly picky eating habits meant he mostly just munched on fruit salad and a dry rice cake while the rest of us didn't mind not having to share.  Seriously, this kid is very aware of things that might upset his stomach, and if I do manage to convince him to eat, for instance, meat of any kind, he pays me back by crying the night away.  How can a baby know so clearly what works for his digestive system and what doesn't?  I've learned to go with it, but am still upset that he won't eat cheese :)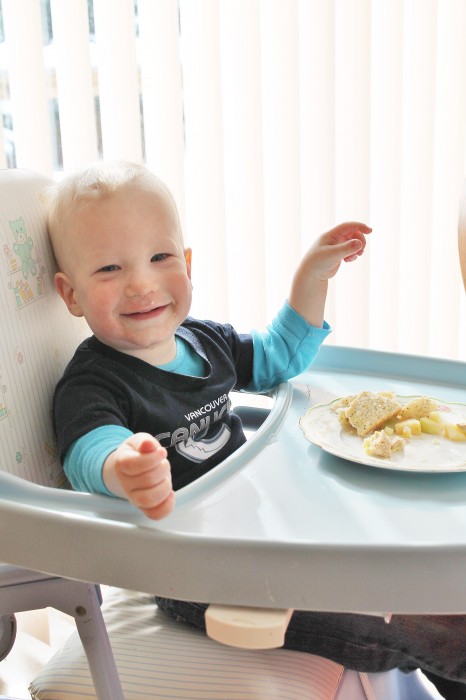 I just hope they don't expect this again at home next Valentine's Day :)