I had the privilege of spending the weekend in Canada's capital with my hubby and some dear friends and it was wonderful.  Cold, but wonderful :)  My parents generously offered to babysit the kids while I flew off for a few days, and we took full advantage of the opportunity to wander into tightly-packed restaurants without high chairs, go to a different place for dinner than for dessert, and even go to Carl's first ever art gallery.
The annual Winterlude Festival happened to fall on the same weekend, so we spent a cold but sunny day enjoying the crowds around the famous Rideau Canal.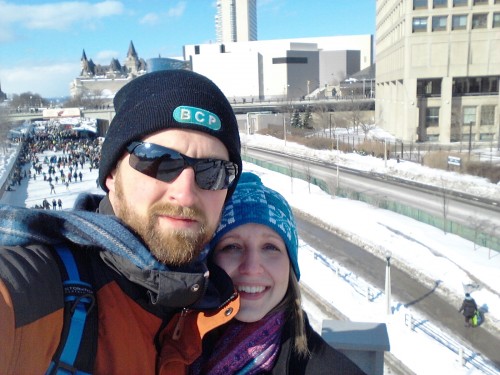 Our generous hosts braved the cold and skated the canal, while we took a nice warm bus and scooped up some BeaverTails (cinnamon sugar-coated deep fried dough…mmm) before meeting them for a quick photo op :)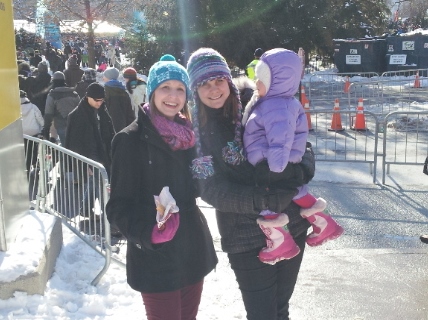 It's hard to capture in a phone picture the amazing talent that goes into the snow and ice sculptures on display, but it's worth an attempt. A mermaid of ice (seriously, can you imagine carving all those scales into the tail?!) and an Olympic curler: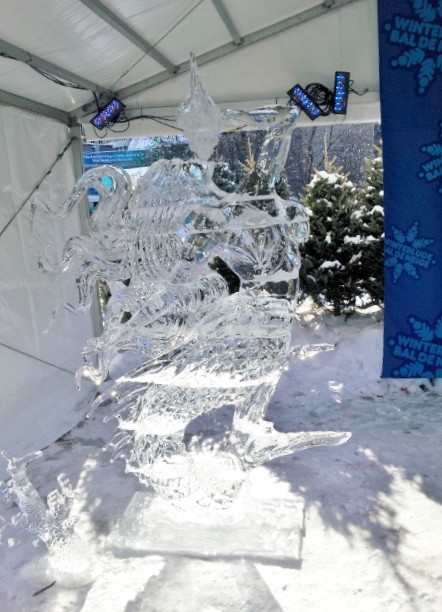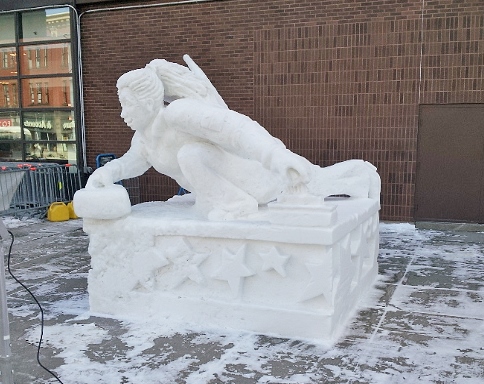 And on to real-life curling!  We had never tried this before so we rounded up our friends who are always game to try something new and celebrated Carl's almost-birthday with a couple hours of curling.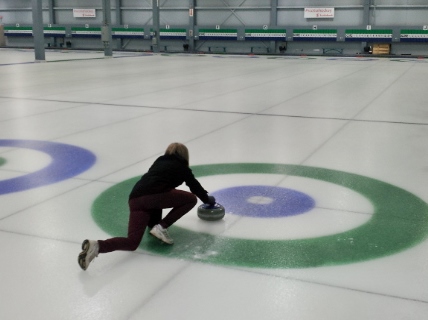 The boys took things pretty seriously, with controversial calls and strong team bonds, while the girls were happy with anyone's success and were never quite convinced on the value of all the sweeping we did.  In true enthusiastic Carl fashion, he now wants to join a curling club, while I feel like I probably peaked in my first game :)
All in all, it was a fabulous weekend – we were welcomed with open arms by friends old and new and there is no one like these people for a warm welcome and the ability to encourage and make you feel comfortable to be yourself.  I jokingly suggested they all move to my neighbourhood, but I wasn't really joking – I actually really love them all and want them for my neighbours, and can't wait to see them again, if all works out, in a slightly-warmer March!