We made it to my parents' house last week and the Dreaded Day of Travel (me + 3 kids aged 5 and under, en route from 4 a.m. until 4 p.m.) really couldn't have gone better – the kids were cheerful, obliging troopers, and we even arrived a few minutes ahead of schedule.
Now that we're here, Gemma is very much enjoying the extreme weather conditions, while Kristopher prefers to stay inside where his little legs don't have to wade through hip deep snow.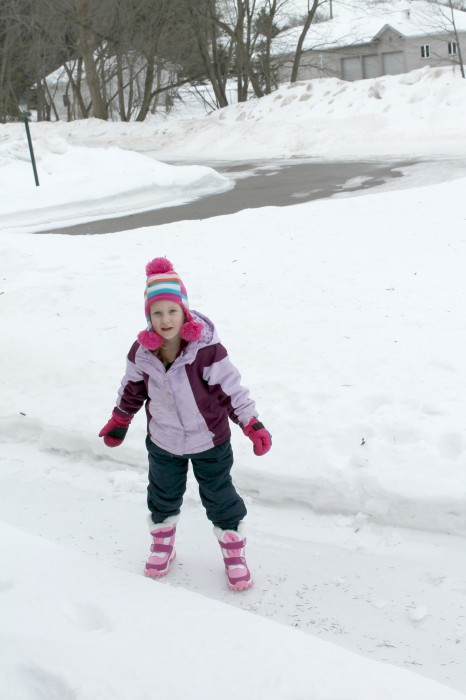 Babu (Grandpa) is on sabbatical, so Kristopher is filling in as our very serious pastor.  He alternates between singing, praying, and pretending to be Thomas O'Malley, the alley cat from The Aristocrats.  It makes for a confusing service.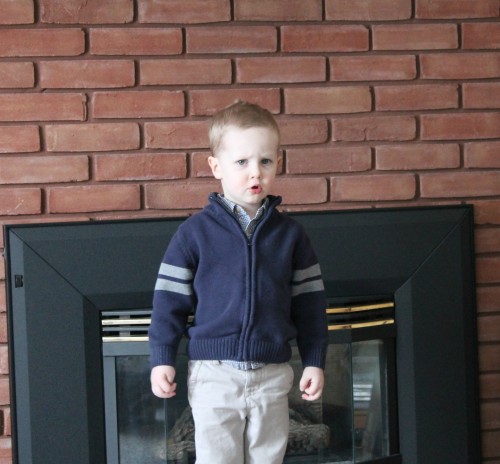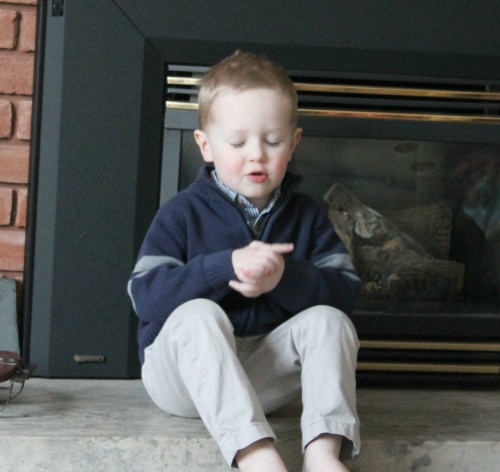 He has a devout sidekick who he's helping get off the bottle.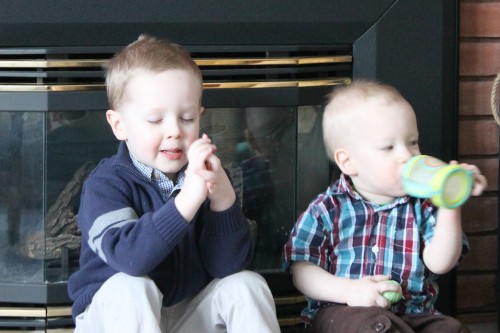 The aunts and uncles are huge hits and the kids wish they lived here all week and didn't have jobs to distract them from playing.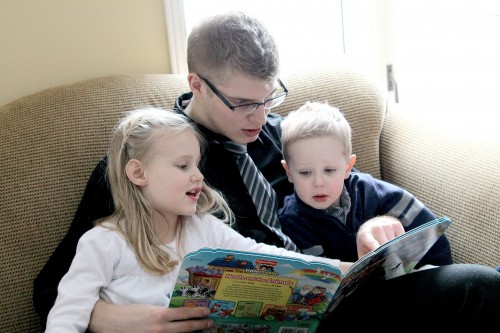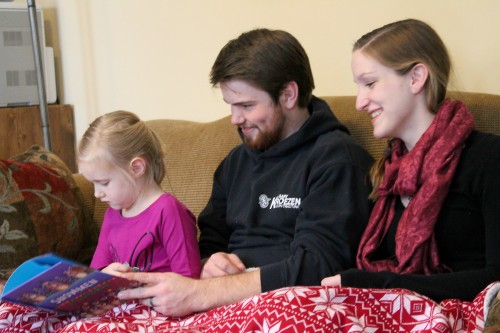 Theo is learning his first 100 animals, and accompanying sounds.  Progress is slow.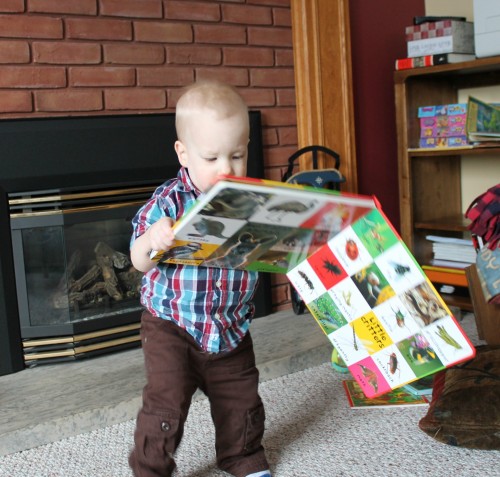 And naturally, I had to assert my dominance in games of linguistic intelligence – it's not often I get to play Boggle with such stiff competition, and I will argue vehemently for word allowability.  Sorry Dad, that's not a word. I win.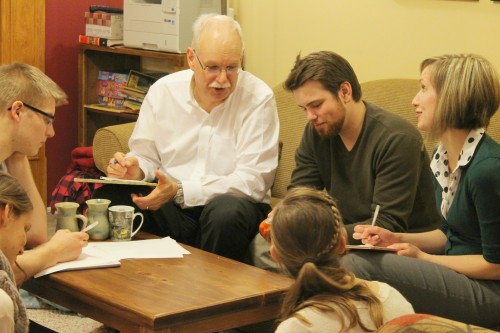 It's ok, he loves me anyway.