Did I tell you I'm moving back in with my parents?  I feel like I may have neglected to mention this impending fact: I'm almost 30 and moving back in with my parents.  Not just me, either.  Me AND my three kiddos.  Fun, right?  For me at least, not necessarily for my parents, or their grumpy old cat ;)
Before you worry that Carl has finally seen fit to leave my crazy self, let me assure you that he'll be moving too, just not quite in with my parents.  Working on your PhD from a distance, as it turns out, doesn't always mean you can do things from a distance, so over we go to Ontario so Carl can do a semester at the University of Ottawa.  He'll be moving in with some amazing friends who were willing to take him despite knowing his size and capacity for grocery consumption, and I'm thankful to know he'll be well taken care of, even if it means I'm probably going to have to up my cooking and cleaning standards in the aftermath of what is sure to be a fantastic stay.  We're hoping that having both of us at least in the same province will mean we get to see each other semi-regularly over the next 4 months, and being with my parents means I will most likely be maintaining some semblance of sanity come April.  Sane wives and moms are the good kind, I'm told.
Tomorrow Carl leaves, a few days ahead of us, and we're sure going to miss him.
Who else will get stuck in the slide?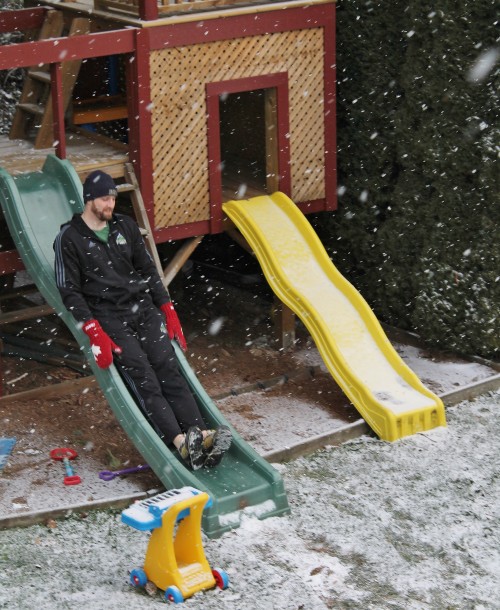 And share his cookies with the baby?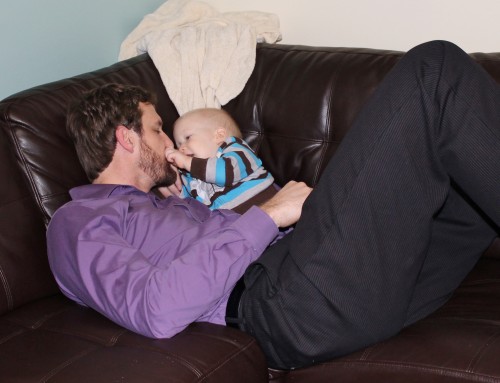 And put up with this kind of tackle?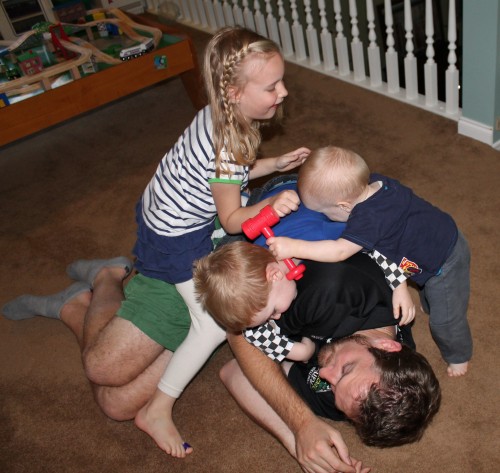 Who else has this kind of lap space?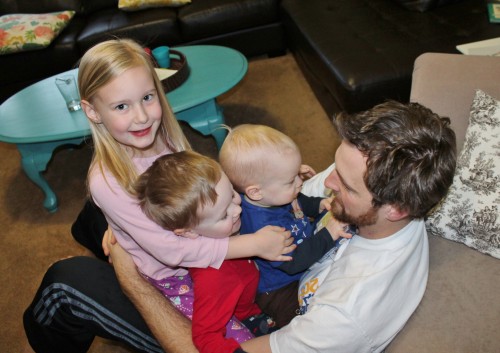 Or reads stories quite this well?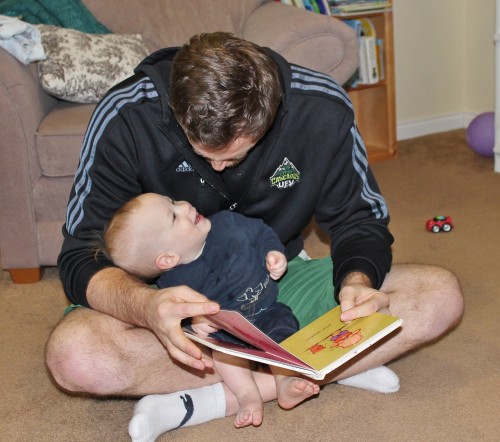 It's gonna be a long few months.