We hauled out the Christmas décor this past week, and with a rare cold front and light snowfall the day we decorated, it couldn't have been more perfect.  I was, quite frankly, too tired to go all out this year so I decided to forego any greenery besides the tree and one piece of garland twist-tied into a wreath.  I left my stair case bare and kept my little groupings to a minimum and I love it.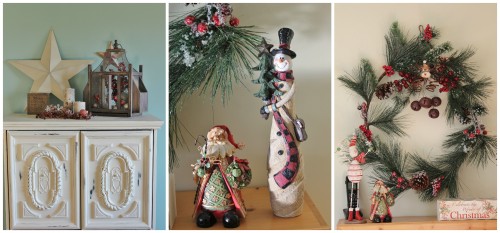 Carl even commented on how much he liked it, so maybe the lights and greenery can stay away for awhile :)  This is much more manageable in terms of dusting (let's pretend like I do that sometimes), and makes everything feel festive-cozy without being overwhelming.  Don't get me wrong, I love a good Christmas overwhelming, but just not in my house this year.
One touch I absolutely love is the pictures my oh-so-talented sister took that updated my gallery wall frames and brought in Christmas red perfectly!  These are the ones on display, but it was sooo hard to narrow them down.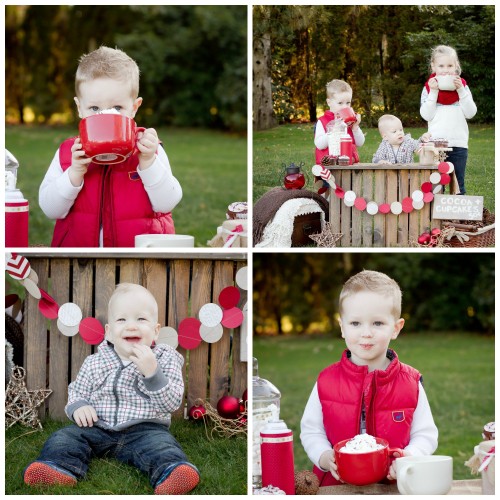 The kids did an amazing job on the tree – I stuffed the ribbon in and perched the peacock on top, then let them at it, just adding a few large items at the end that were too big too hang but that filled the gaps in our rather sparse fake tree nicely.  We do gold, aqua, and red, with a sprinkling of silver/clear and pink to make sure everyone's happy :)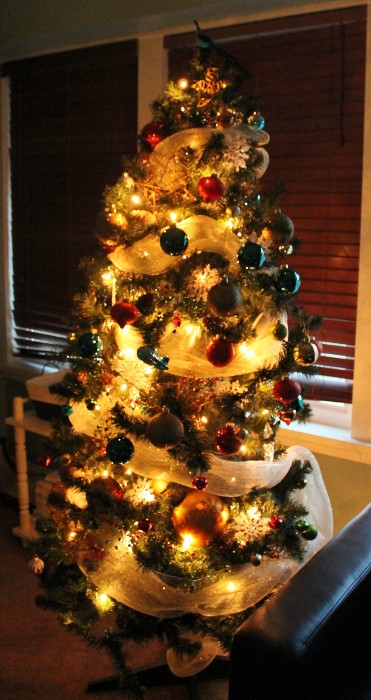 Their focus was intense, and Gemma declared the finished product "Soooooo splendid!"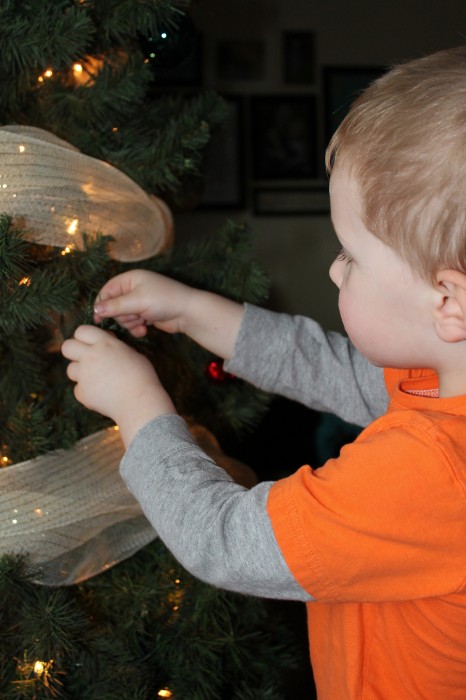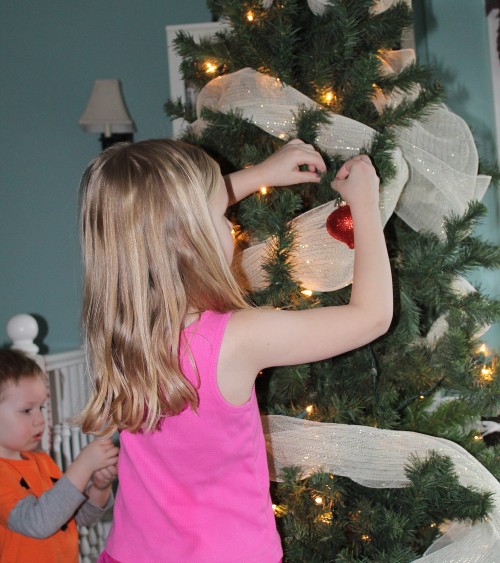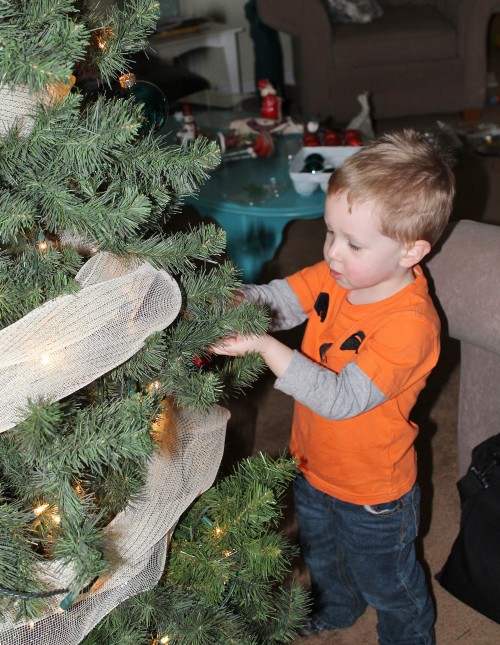 It was a successful decorating day all 'round, and we've only just stopped picking the residual sparkles off our clothes :)