So I've hijacked Anna's blog to pay tribute to this week's Saturday Sweet…Anna.
Feel free to poke fun at me for saying that…and don't presume I only say that because we share a bed.  Fact is, I may be incredibly huge, rugged and masculine…but I'm a softie at heart.
Also, it is Anna's birthday.  Today.  I didn't bake her a cake – if I tried, it'd probably turn out like those pumpkin pancakes she made earlier this week.  Notice how there were no pictures of those…
Getting a photo of Anna is a lot like getting a photo of Bigfoot.  She's elusive and quick, and because she is the one typically holding the camera, it is hard to get photo evidence that she actually exists.  And since any photos of her are usually taken by me or the kids, they come out quite blurry and out-of-focus.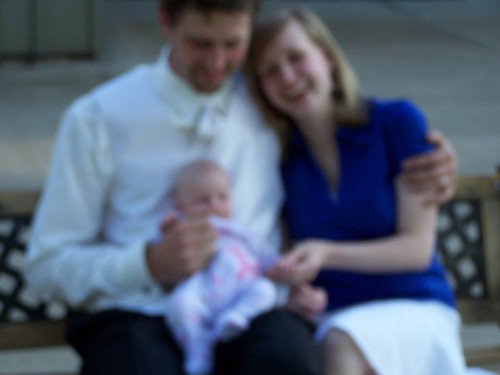 She's our own resident Yeti.
All you out in the inter-webs only get the odd snapshot of what she's like.  In honor of her birthday, let me show you more.
She loves winter,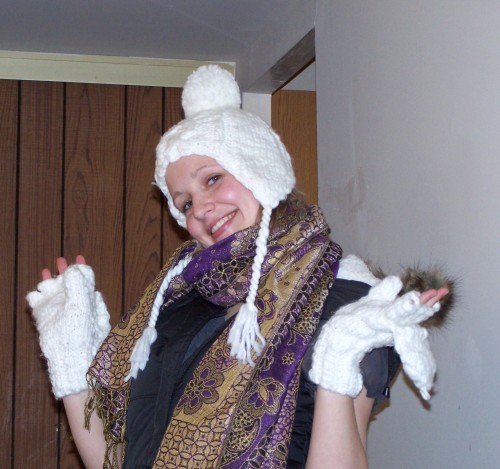 and fall,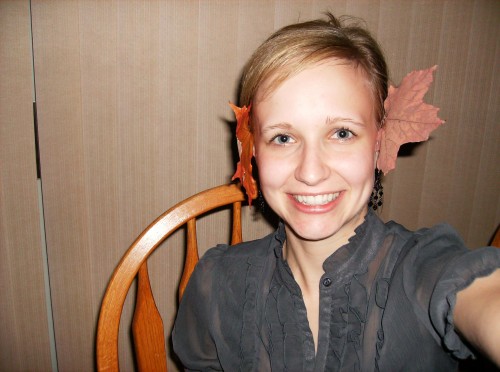 and her guns are intimidating.
She enjoys eating, most foods, and then writes words about tasty things.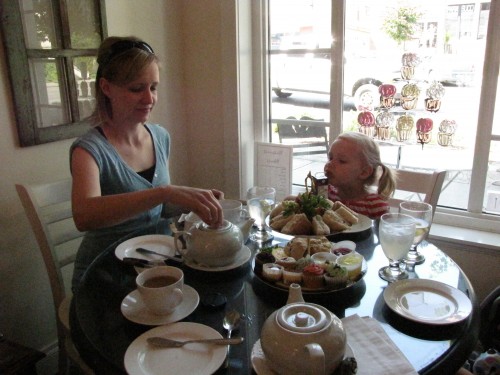 She sees colour, on walls, as if artwork displaying.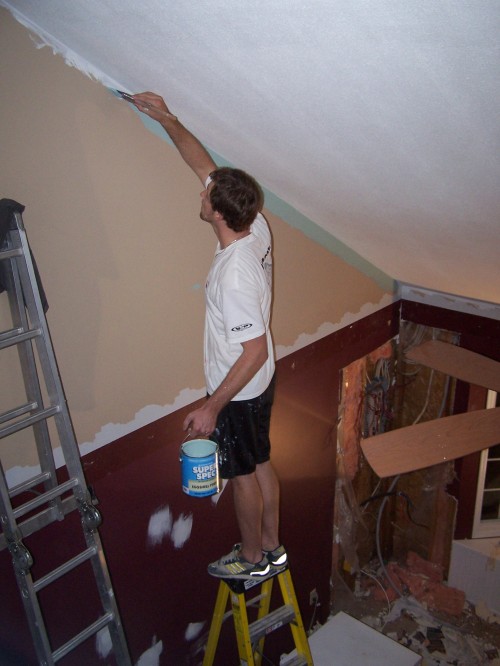 She likes reading, a lot, cerebral or barnyard dancing.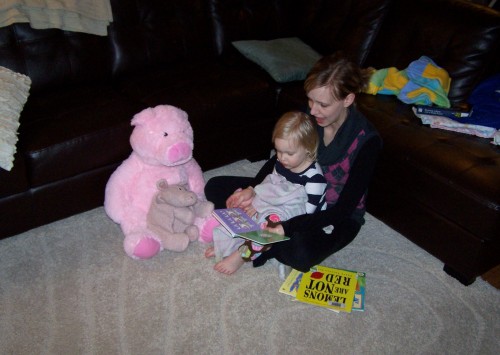 She values time,well-used, though given for precious Gem.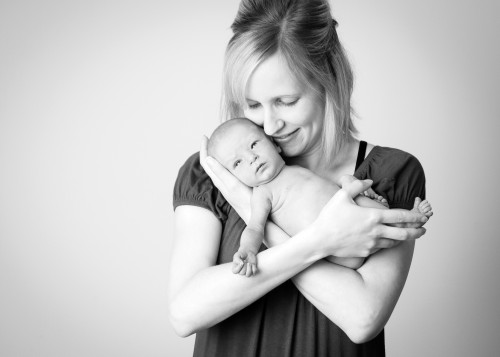 She's always learning, from books – from kids – from life, still growing and still changing.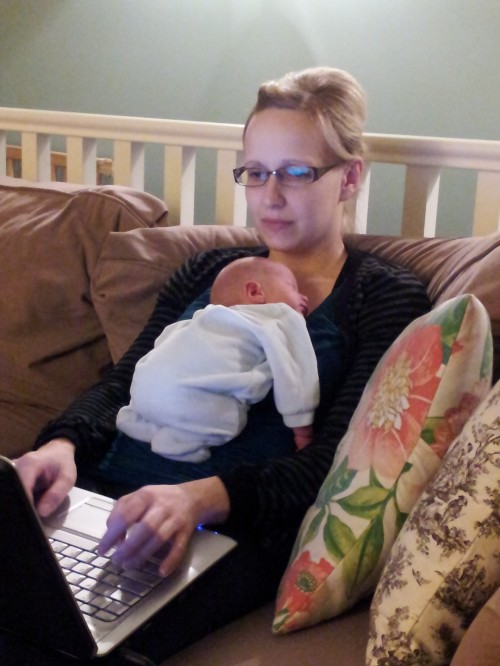 Her love is more than affection; it's infectious.  Not like an illness that you'd never want to catch, but something irresistible, wanting to permanently attach.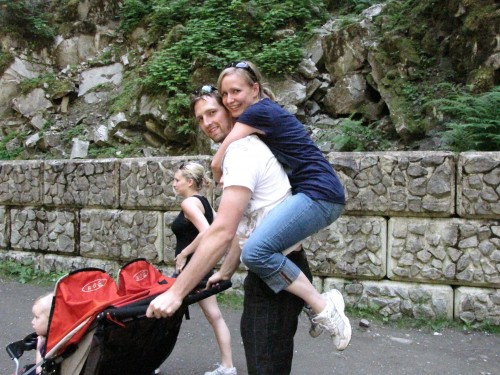 Beyond pure satisfaction, it is action.  In doing, not saying, her love is sharing and showing and caring and knowing.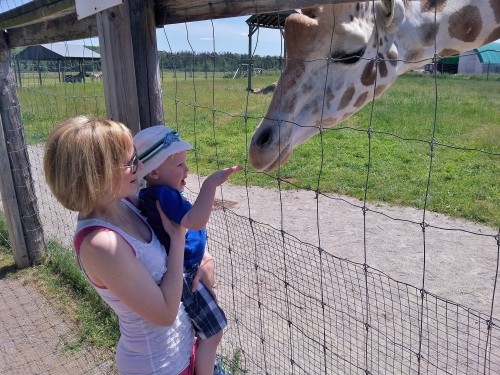 If we become the average of all those in our company, we'll continue to surround ourselves with her.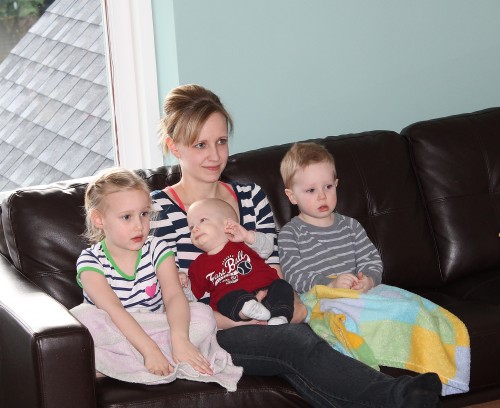 Fact is, there is never a lack of colour here, since she is all the colour that we need.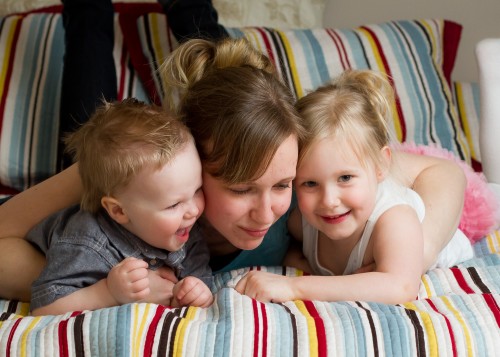 I know we're going to face plenty more unknowns as we meander our curious lives…and I couldn't think of a better pumpkin to accompany me on that adventure.