Aaah, best-laid plans.
Last week my talented sister Sarah of Unexpected Moments Photography was kind enough to slot us in on a days' notice to get some 3-year shots of Kristopher to wrap up his annual photo book.
He was fine with the idea of pictures, and loved that he and his little brother even had matching sweaters.  Unfortunately, he learned an emphatic "NO" the minute he blew out his 3 birthday candles, and has a stubborn streak I swear doesn't come from my side of the family ;), both of which made a tempestuous appearance when we entered the studio.
Is it bad that I actually kinda love this photo?  Evidence of a phase, forever captured :)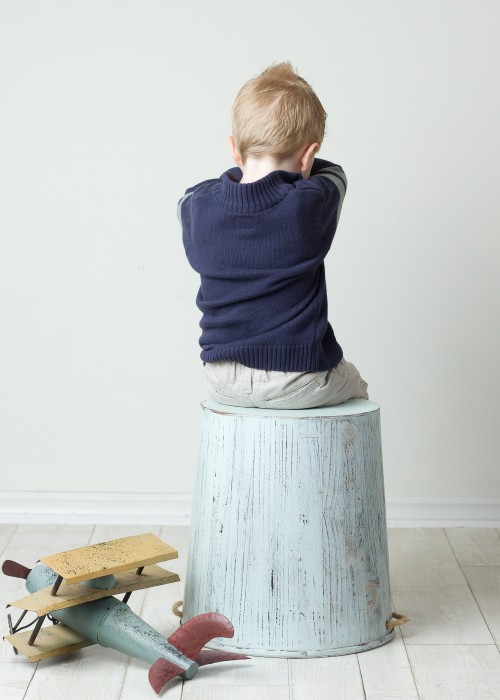 Sarah patiently tried every trick in her (very large) bag of tricks, and managed, after at least 20 minutes, to get this shot: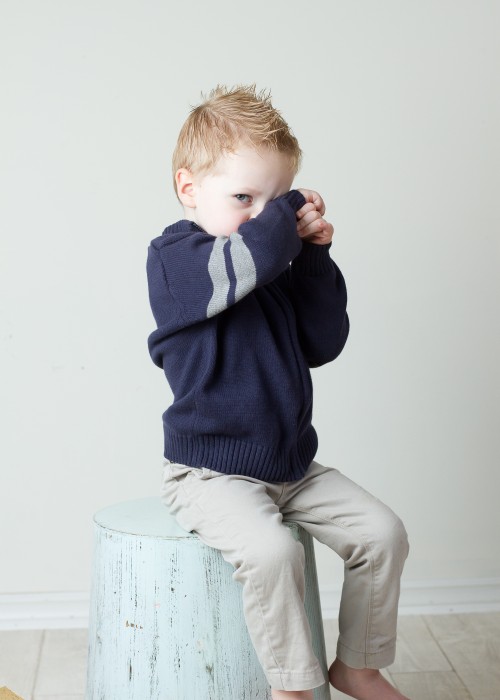 I couldn't help but admire his tenacity – he turned down candy, chocolate chips, AND television to maintain his pouty position.  That kind of self control is bound to take him far in life.
Cheers to 3-year-olds…they're a class all their own.