So I wasn't going to talk about Halloween here, I reaallllly wasn't.  I want this space to be full of happiness, positivity, yummy food, and moments to remember.  Yes, there is great tragedy all around us every day, and those big things that really matter, the scary things that change lives and reset directions, seem to be more and more at the forefront of the lives of those we love every day, but I want this blog to be an escape from that, temporary though it may be.
But when enough people I love and respect have a strong opinion on something that I neither love nor respect, I get pretty uncomfortable.  And when I get uncomfortable I am not the type to be quiet.  This is definitely not one of my greatest strengths, so I held off writing this post for another week, and another week, convinced that this time I could stay quiet rather than throw my opinion into the melee.
But alas, as in many a classroom, Bible Study group, or party setting, I was wiggling in my chair with the effort it took to mind my own business, and after much prayer and thought, writing and rewriting, I had put down my thoughts and wanted to share them and there ain't no stopping me now :)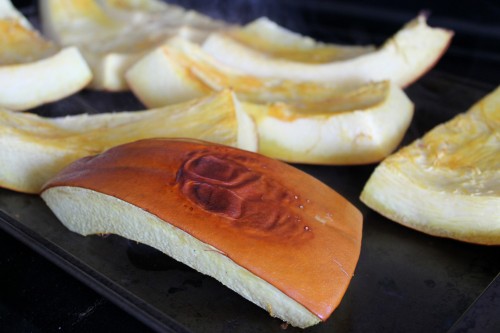 So Halloween is this week.  Do you have plans?
I don't.
We don't dress up our kids, we don't trick or treat or hand out candy to people at the door, we don't decorate with spider webs, bloody fingers, cackling witches, or even jack o'lanterns…we just don't.
But why?  What's the harm in Halloween?  It's just for fun and candy, right?
Sure it is.  As much as Easter is about a giant bunny and colourful eggs.  As much as Christmas is about Santa Clause and presents.
Which is to say, NOT AT ALL.
"Test all things; hold fast what is good. Abstain from all appearance of evil." (1 Thessalonians 5:21-22)
One Christian Dad laid out some basic Halloween camps, and I'm sure most of you fall into one of those camps.
Yes, my neighbours may think I'm strange and no fun.  Honestly, I'm pretty sure they already at least think I'm strange.  I go to church every Sunday.  I have 3 kids born within 4 years and yes, I know how it happens.  My daughter goes to a Christian school she needs to be on a bus for 20 minutes to get to instead of the great neighbourhood school a minute up the street.  I don't let my 5-year-old daughter sell lemonade at the roadside with their kids in bikinis.
It's not going to take Halloween for them to notice I'm different.
But it might take Halloween for them to think I'm really no different at all.
And that would break my heart.
Who do you think smiles when you dress up your kids oh-so-cutely and head out to say, "Trick-or-treat!", nothing on your mind but how cute everyone looks and how good the haul will be?  I'm pretty sure it's the same guy that smiles when I yell at my kids, complain about the weather, get too busy to read the Bible, or ignore my husband. The same guy who smiles when I ignore the evidence of an impending end, with news reports of tsunamis, earthquakes, and civil wars barely registering in my thoughts or prayers.
And even if that's NOT the case, even if the Devil only smiles at people dressed like witches, demons, and devils and ignores those dressed like bunnies, princesses, or tigers, I still don't think my God and Saviour would get any pleasure from my participation in Halloween, regardless of my "motives".  If the motive isn't God-centred, it's not a motive worth considering.  And I've yet to hear an explanation for "why we celebrate Halloween" that wasn't completely person-centred.  (If anyone HAS a well thought out argument for how they think celebrating Halloween pleases God, I would love to hear it!).
Please don't think I consider myself so much better than those who participate in Halloween – I don't.  Nor do I think all who participate in Halloween are evil – not even close.  I know most people have no evil intentions or associations relating to the day, and I like candy as much as the next guy, so free candy definitely has its appeal. I know people aren't dressing up in order to placate the evil spirits or ward off the god of the dead.  I have also never participated in Halloween, so I didn't have to give up any fond memories or warm feelings – maybe that makes it easier for me to ignore it, as much as something can be ignored in just about every store window and front porch.
But personally, I don't celebrate Halloween, and maybe this well help you understand why it makes me uncomfortable.  One of the most powerful sayings I've ever heard is this:  The Devil's greatest trick was convincing the world he doesn't exist.
Those little words, "Trick or Treat", spoken by a child guided by a parent into celebrating Halloween "just for fun" literally give me chills when I think of that quote.  The Devil is real. He's scary. And he wants our children.  Let's just turn the lock and not open the door.
If you're prayerfully considering "giving up" Halloween or want to know more, I highly recommend this article.  I do not have the way with words and explanations that some people do, and I tend to get too tied to emotion.  This woman lays out 10 very clear, Biblically supported reasons to just leave Halloween alone, and I hope you take the time to read it if you're on the fence.
November can't get here soon enough :)
"Let no one deceive you with empty words, for because of these things the wrath of God comes upon the sons of disobedience. Therefore do not be partakers with them. For you were once darkness, but now you are light in the Lord. Walk as children of light (for the fruit of the spirit is in all goodness, righteousness, and truth), finding out what is acceptable to the Lord." —Ephesians 5:6-10